Delay salary hikes, 5 states tell Centre
Delay salary hikes, 5 states tell Centre
Written by
Vaneet Randhawa
Dec 26, 2015, 11:44 am
4 min read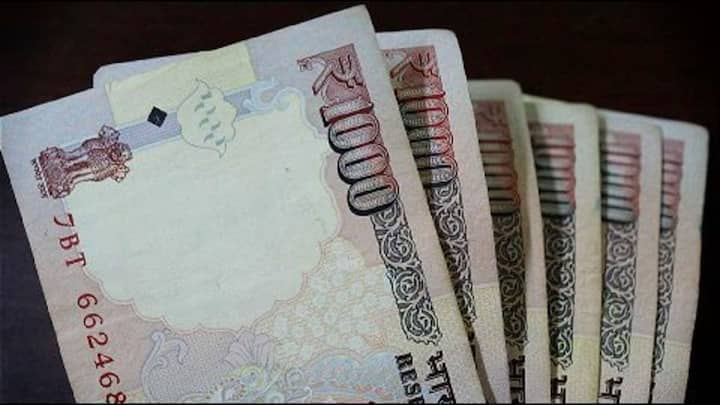 5 fiscally-stressed states -West Bengal, Tamil Nadu, Punjab, UP and Odisha have requested the Centre for extra time to implement the recommendations of 7th Pay Commission. The states approached the Prime Minister's Office, Cabinet Secretary and Niti Aayog claiming that they needed time to absorb the pay hikes. In November 2015, the commission had recommended a 23.55% overall hike effective from 1 January 2016.
7th Pay Commission comes into effect
On 25 September 2013, it was announced by the finance minister P Chidambaram that the formulation of the 7th Pay Commission had been approved by the Prime Minister Manmohan Singh. The recommendations of the commission would be implemented from 1 January 2016. On 4 February 2014, it was announced that the Seventh Pay Commission would be headed by Justice A.K Mathur.
IAS members inclusion on panel challenged
In May 2014, the retired officials filed a plea in HC challenging the inclusion of an IAS officer on Commission's panel alleging that this would lead to bias in the recommendations of the commission towards IAS officers, who get a higher pay scale than their contemporaries in other services.
What the pay commission does for India?
Analysts claim that the 7th Pay Commissions which had been constituted to review salaries of Central government employees will give a boost to India's economy. An increased consumption spurred by the improving the economic activity will be a direct result of 7th Pay Commission's recommendations. Analysts have predicted a 0.2% growth in India's GDP after the salary hike .
Pay commission useful for 1.5 crore employees
Approximately 50 lakh central government employees (including 15 lakh defence personnel) and almost 1 crore state and local government employees stand to gain from the recommendations to be made by the 7th Pay Commission.
Pay commission will hike salaries by 40%
Neelkanth Mishra, India equity strategist of Credit Suisse said that the 7th Pay-Commission in all probability "raise the salaries of government employees by up to 40%". The Pay-Commission will be submitting its recommendations in October, which will then take 3-6 months for its implementation by the Centre and the states. Gujarat and Madhya Pradesh have already announced to implement it by 1 January 2016.
Pay Commission may not lower age for retirement
The 7th Pay Commission is not looking to lower the age of retirement from 60 to 58. Studies had reflected that older employees suffer a "decline of cognitive and physical abilities" and find it harder to adapt to newer technology. However, the Pay Commission said that lowering the retirement age would lead to a greater burden on government coffers as the pensioners would increase.
7th pay commission seeks a permanent pay panel
The Seventh Pay Commission asked the government to formulate a 'permanent pay panel' for giving recommendations on issues pay structure pertaining issues of central government employees. This permanent pay panel would be useful in implementing consistent salary hikes keeping stride with the rate of inflation. This will reduce the need for another pay commission in coming years.
7th Central Pay Commission gets 4 month extension
The 7th Central Pay Commission which was set to expire on 27 August got a four-month extension from the Union Cabinet. A request had been made by the Pay Commission for the extension up to December 31, 2015. The extension was sought in "view of its volume of work and intensive stake-holders' consultations". The commission is in the last round of finalising its recommendations.
7th Pay Commission might take on OROP
7th Pay Commission may make recommendations for a workable mechanism on OROP for both the government and pensioners and give a breather to Prime Minister Narendra Modi.
7th Pay Commission to submit report
The 7th Pay Commission, after concluding its final round of discussions, is set to submit its report to Finance Minister Arun Jaitley on 19 November. According to sources, a 15% salary hike for Central government employees is likely to be announced. The salary hike is expected to boost the consumption-driven recovery in India's economy, while also increasing fiscal and inflationary pressures.
The 15% salary hike likely to be announced by the 7th Pay Commission, will be implemented from 1 January 2016. It is expected to increase the Central government's salary bill by Rs.25,000 crore, approximately 0.2% of India's GDP.
7th Pay Commission gives its recommendations
The 7th Pay Commission led by Justice AK Mathur submitted its report to FM. Basic allowance of 47 lakh serving government employees was increased by 63% and their basic salary would rise by 16%. There was an overall 23.55% hike in salaries. 24% pension raise planned for 52 lakh retired employees. The least salary for central government workers was fixed at Rs.18,000 per month.