Govt dismisses CAG report, says Air India profitable
Govt dismisses CAG report, says Air India profitable
Written by
Ramya Patelkhana
Edited by
Jayasri Viswanathan
Mar 18, 2017, 01:31 pm
3 min read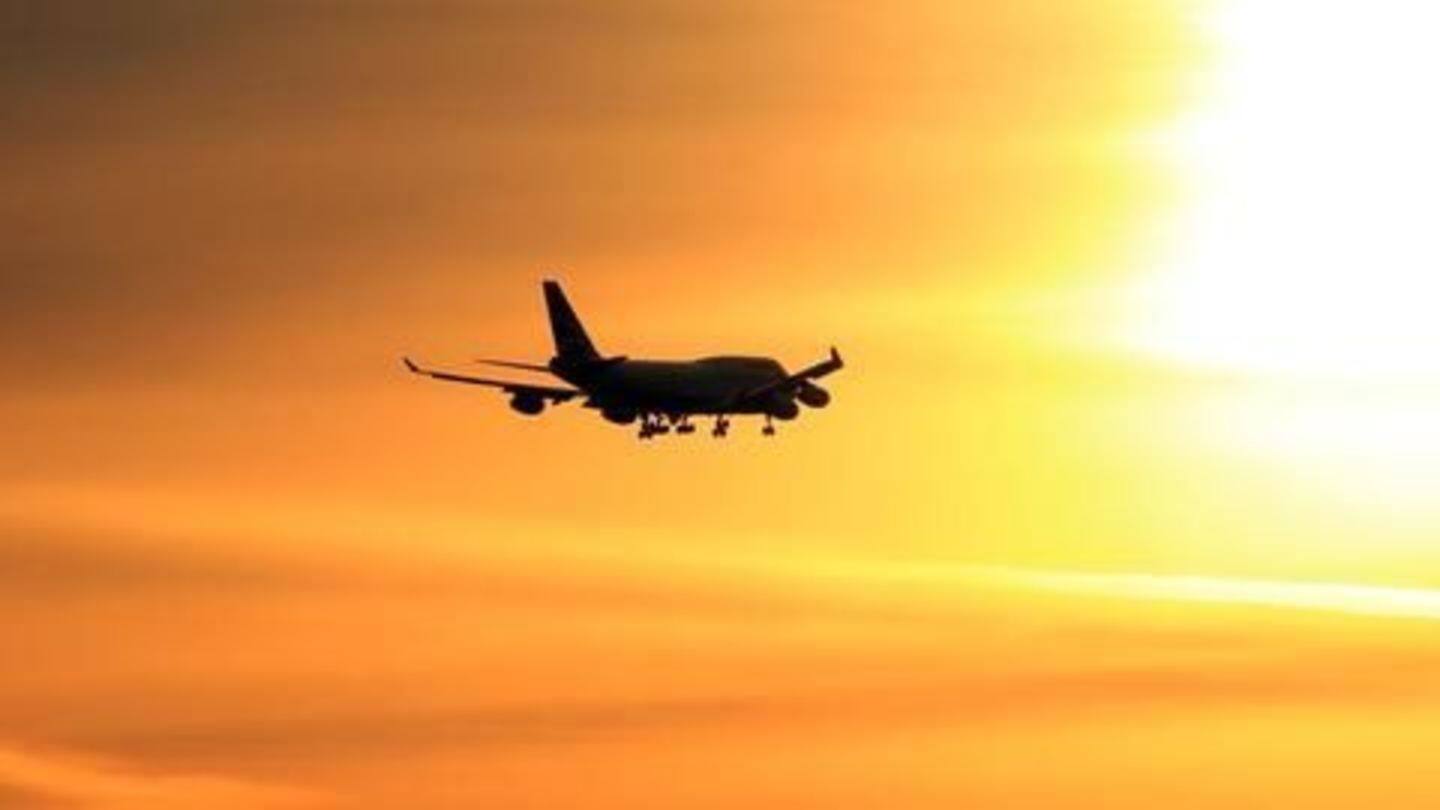 Dismissing a CAG report that highlighted operational losses in Air India, the government said AI's original profit figures were correct based on GAAP (Generally accepted accounting principles.) The CAG had pointed out that Air India "actually incurred" an operating loss of Rs. 321.4 crore, despite reporting a Rs.105 crore profit. However, Union Minister Jayant Sinha accepted that the CAG's depreciation charge argument was valid.
Air India, owned by Air India Limited, is a state-run aviation enterprise in India. It was founded by JRD Tata in 1932 under the name 'Tata Airlines'; it became a public limited company in 1946 as 'Air India'. Its headquarters are located in Delhi; it flies to a total of 84 destinations. Ashwani Lohani became the Chairman and MD of Air India in 2015.
Air India trims losses; makes profit in ten years
In Jul'15, Air India trimmed its losses by a fourth as compared to the last fiscal year; it cut down on losses from Rs.7559.74 crore to Rs.5,547.74 crore. In May'16, Civil Aviation Minister Ashok Gajapathi Raju said Air India's performance improved; it made a profit for the first time in 10 years. He said the state-run airline would continue making profits this year.
Air India's average load factor
The average load factor of Air India is 74% across its domestic network. Air India manages to sell eight seats out of 10 according to a DGCA report; on the key trunk routes, the average load factor is around 80%.
No operating losses for Air India this year, says minister
Civil Aviation Minister Ashok Gajapathi Raju said the state-run Air India had made no operating loss this year despite its precarious financial condition. Responding during the Rajya Sabha's Question Hour, Raju pointed out the government was trying to support the airline. It is for the first time that the airline, after its Indian Airlines merger, did not make an operating loss in several years.
Financial situation of Air India
Questions were raised by the members of the House on the financial situation of state-run Air India. Raju observed that the airline, despite the enormous debt that accumulated historically to it, was "trying to stay afloat." He added Air India's financial condition was "fairly precarious" but it was doing its best not to capsize and perform well; the government wants the airline to survive.
Air India's on-time performance improved
Raju stated the government was doing its best to help Air India survive; the airline's on-time performance improved from 74% in 2015 to 78% in 2016. About 265 pilots and 902 airline cabin crew members were recruited over the last year to improve on-time performance and address shortages. The Centre allowed Air India to borrow $300 million through External Commercial Borrowings to perform better.
Majority stakes in AirIndia may be sold to investor
The government is planning to sell 51% stakes in national carrier Air India to a strategic partner to turn around the loss-making airline. Air India is burdened with about $7 billion in debt and hasn't made profits since 2007. The government has pumped as much as $3.6 billion of taxpayers money into it in the past six years as part of a bailout plan.