Air India might become first Indian airline to offer internet
Air India might become first Indian airline to offer internet
Written by
Gaurav Jeyaraman
Mar 21, 2017, 08:32 am
3 min read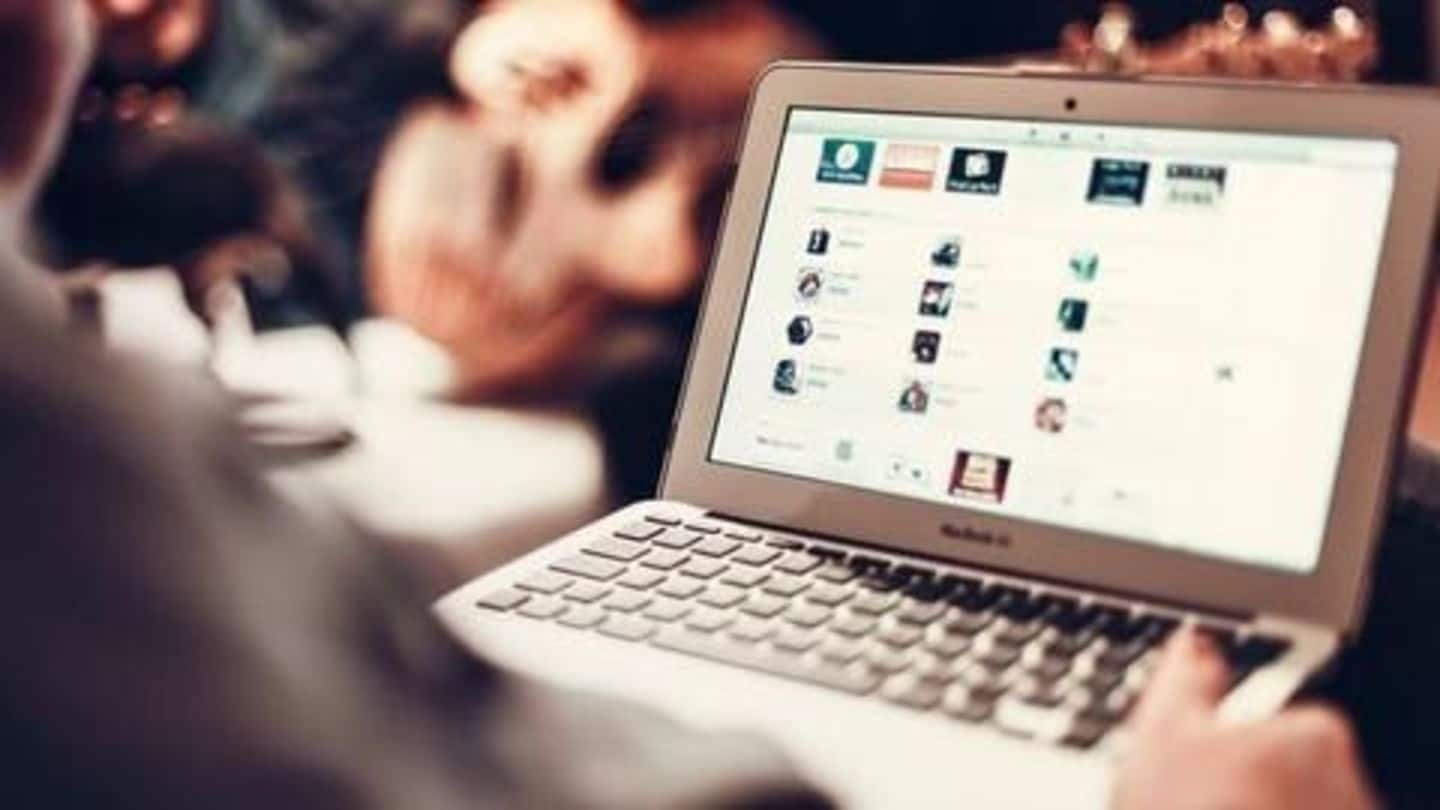 Air India is considering introducing WiFi on its Airbus A-320 fleet; if the plans are approved, it will become the first Indian airline to offer internet on board. Basic level of the service, which is expected to start from June-July, might be free, but the carrier can later go in for bigger, paid data packs. Other airlines are likely to follow.
Air India, the arm of Air India Limited is a Government owned aviation enterprise. Tata Airlines, which was initiated by J.R.D. Tata became a public limited company on 29 July 1946 under the name- Air India. A proposed merger of Air India with Star Alliance in 2007 was stalled due to non-compliance in membership standards. However, in December 2013, this collaboration was completed.
India's first frequent flyer scheme launched
Air India came up with "Flying Returns" - India's first frequent flyer programme. This scheme was highly rewarding and it was available in all of Air India Limited carriers.
International flights hit rock-bottom
Air India lost about Rs. 4,273.35 crore on the operations of international carriers. About 57 of the 59 international carriers recorded a loss for the year 2013-14. About 32 flights from the said 59 failed to even recover the operational cost, let alone make profits. Air India also estimated that scrapping just three of the top loss-making flights could combat further losses.
Air India registers recovery from losses
Air India, recovered from losses to make a net profit of Rs.14.6 crore in December 2014. Total revenue increased by 6.5% from Rs.1,994 crore of the previous year to Rs.2070 crore. The operating profit increased from Rs.2 crore in 2013 to Rs.183 Crore in 2014. Passenger revenue for the year 2014-15 was meanwhile estimated to be Rs.16,500 crore.
PM proposes a make-over to age-old mascot
The iconic "Maharaja" of Air India underwent a change in the appearance to look like a "common man". This was recommended by Narendra Modi, during a presentation by the Civil Aviation Ministry.
Air India makes first profit in 10 years
Civil Aviation Minister Ashok Gajpathi Raju said that the performance of Air India has improved and it is making profit for the first time in 10 years. Speaking in Rajya Sabha he said "Air India's all-time performance has increased. This year it is making profit." He also reassured the house about Air India's improved safety standards, saying "no risk to life would be tolerated."
Air India to expand fleet, operations in 2017
Air India chief Ashwani Lohani said the company plans to add 35 new planes to its fleet this year as part of the company's "consolidation and expansion" plan. The company has a fleet of about 140 planes; AI has 106 planes, AI Express has 23 and Alliance Air has about 10. Lohani said AI also plans to connect "new international and new domestic destinations."
Air India inducts A320 neo
Air India has inducted its first Airbus A320 neo aircraft into its fleet, becoming the third Indian carrier to do so after IndiGo and GoAir. It will induct 13 more A320s this year. The planes will also be used for international operations. Air India currently operates 138 planes. By 2019, Air India seeks to induct 29 Airbus A320 neos.