Aircel-Maxis: Warrants issued against Malaysian nationals
Aircel-Maxis: Warrants issued against Malaysian nationals
Written by
Vaneet Randhawa
Edited by
Gaurav Jeyaraman
Sep 25, 2016, 12:48 pm
4 min read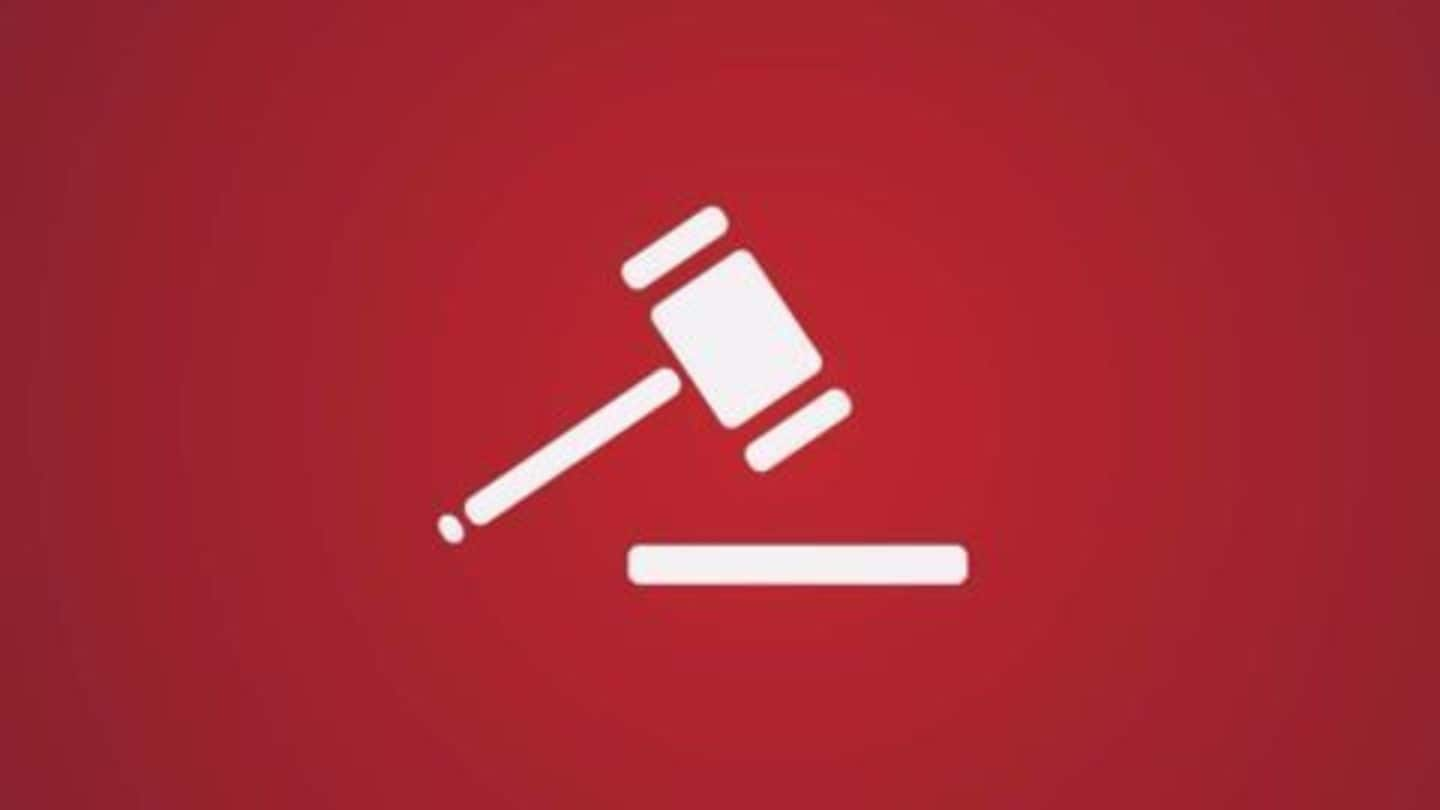 A special 2G court has issued warrants against 2 Malaysian nationals in connection with the Aircel-Maxis case. The warrants were issued against T Ananda Krishnan and Augustus Ralph Marshall after the judge ordered that the Malaysian connection to case be treated separately to avoid delays and confusion. The court's order comes on the heels of a CBI plea to segregate the cases.
The Aircel-Maxis scam: Trouble for Marans
In the backdrop of the 2G spectrum scam, Aircel chief C. Sivasanskaran complained "to the CBI about not receiving a telecom licence and being forced" to sell Maxis by Dayanidhi Maran on 6 June 2011. This brought the Aircel-Maxis scam to the forefront. The ED investigated Dayanidhi Maran and his brother Kalanithi and found a money trail that was linked to Sun Network companies.
Chidambaram, son become a part of Aircel-Maxis scam
In 2012, Subramanian Swamy disclosed that Finance Minister P. Chidambaram's son Karti's company had received 5% of Aircel's share in 2006 to get part of Rs.40 billion which was paid by Maxis for 74% share of Aircel. Further, Chidambaram had abetted by withholding Foreign Investment Promotion Board clearance of the deal till 5% shares had not been received by his son from Maxis.
Chidambaram denies any wrongdoing in the FIPB approval
Former Finance Minister P Chidambaram declared that there was no infringement of regulations in the 2006 grant of the FIPB approval in the Aircel-Maxis deal. Responding to the charge-sheet filed by the CBI regarding his decision to give approval, he said that the Maxis file had been put up before him by his office bearers. He had approved it "as per the normal course".
CBI questions Chidambaram's FIPB clearance
The CBI questioned former finance minister Chidambaram for the FIPB clearance he provided to the Rs.3500 crore Aircel-Maxis deal in 2006. The CBI contended that only the Cabinet Committee on Economic Affairs (CCEA) could sanction a foreign investment above Rs.600 crore headed by the PM. Chidambaram's ministry could not sanction the Aircel-Maxis deal as it "was way above that limit."
ED raids Chidambaram's son's firms in Aircel-Maxis case
The Enforcement Directorate and income tax department conducted raids at firms of Karti Chidambaram, son of former finance minister P Chidambaram. Advantage Strategic Consulting company has been linked to Karti Chidambaram; this is the same company whose directors had been summoned in relation to the Aircel-Maxis case in August by the Enforcement Directorate. It wasn't revealed if the raids had brought forward any information.
Chidambaram calls the raids 'malicious onslaught'
Reacting to the raids conducted on Vasan Eye Care and Advantage Strategic consulting, P Chidambaram said, that he and his family could handle this "malicious onslaught" from the government. He further added that "if the government wants to target me, it should do so directly".
IT raid reveals massive empire: Newspaper report
A newspaper report alleged that the IT and ED raids on Karti Chidambaram's properties reveled that he amassed a huge empire across multiple countries by laundering money. The documents allegedly detail his business deals in London, Dubai, South Africa, Philippines, Thailand, Singapore, Malaysia, Sri Lanka, British Virgin Island, France, USA, Switzerland, Greece and Spain​. The ED sent the documents to the SC for examination.
KC says all businesses legal
Refuting allegations over his involvement in the Aircel-Maxis scam, Karti Chidambaram said his businesses were legally compliant with regulatory and statutory requirements. Proceedings in parliament were adjourned following an uproar by AIADMK members over Karti Chidambaram's alleged involvement in the scam. His statements came after a newspaper alleged to have accessed the IT Department's documents which revealed his involvement in a massive financial scam.
Aircel-Maxis issue rocks Parliament
Arun Jaitley said in the Lok Sabha that no one, however powerful, would be forgiven if found liable in the Aircel-Maxis deal. The Finance Minister further said, "We have no holy cows to be protected." The AIADMK MPs also disrupted the parliament enjoining action against former Union Minister P Chidambaram's son Karti Chidambaram for his involvement in the Aircel-Maxis scam.
ED summons sent to PC's son
The Enforcement Directorate has sent summons to Karti Chidambaram, son of P Chidambaram and has called him for questioning over irregularities in investments to firms owned by his friends The ED seeks to ascertain details of payments made to Westbridge Capital India and Sequoia Capital India. ED sources said the investigation is a part of the larger investigation into the Aircel-Maxis scam.
Karti Chidambaram ignores ED summons
Karti Chidambaram ignored the summons sent by the Enforcement Directorate requesting more time to appear before them. Senior ED officials said he sought more time as he had other engagements. The ED has now decided to issue a fresh summons to Karti in the case and intends to call him in for questioning to their Delhi office by 15 July, 2016.