Akash Ambani appointed as the new chairperson of Reliance Jio
Akash Ambani appointed as the new chairperson of Reliance Jio
Jun 28, 2022, 06:26 pm
2 min read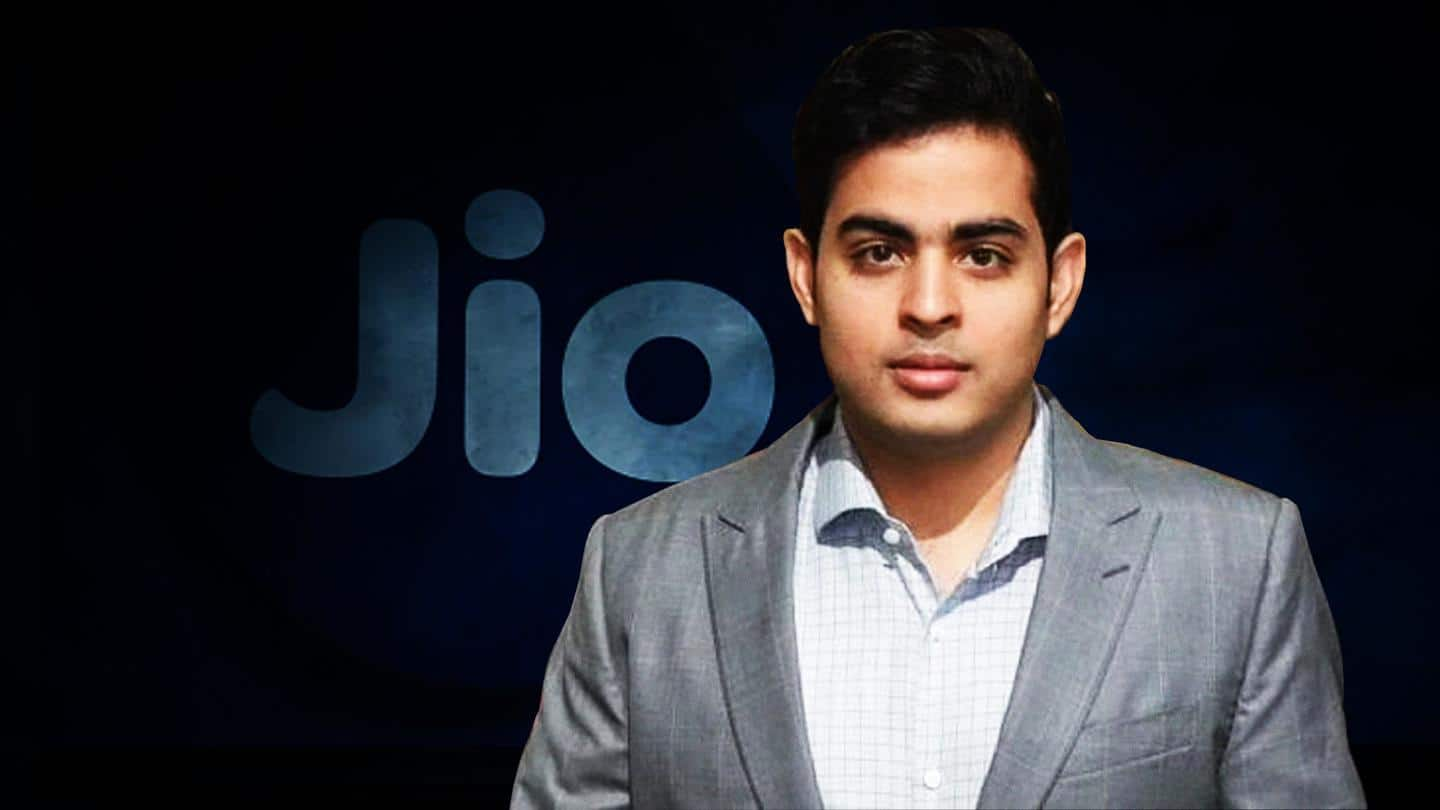 Akash Ambani has been named the new chairperson of Reliance Jio Infocomm Ltd, the digital arm of Reliance Industries. Meanwhile, his father, Mukesh Ambani has stepped down as the director of the company effective June 27. Pankaj Mohan Pawar is taking over as the Managing Director for five years starting the same day. All the appointments are subject to the approval of shareholders.
Why does this story matter?
Jio Platforms is an Indian technology company established in 2019.
It is one of India's biggest telecom giants, and Akash's new role in the company is indicative of the trust reposed in him by the board.
The share markets also seem to have positively responded to the announcement. Reliance Industries closed 1.49% and 1.5% higher than yesterday at BSE and NSE, respectively.
Mukesh will continue as the chairperson of Jio Platforms
At the meeting of the board of directors on Monday, Raminder Singh Gujral and KV Chowdary were also appointed as independent directors for a term of five years. Mukesh will continue to serve as the chairperson of Jio Platforms Ltd, the company that owns all Jio digital services brands. The announcements come days ahead of Reliance Industries' annual general meeting.
Akash has been a key player for the company
Over the past few years, Akash has led key acquisitions on behalf of Jio in the digital space. He was also involved in the development of new technologies such as AI-ML and blockchain and the creation of a digital ecosystem around Jio's 4G plans.
A look at Reliance Jio's finances
In Q4 FY22, Reliance Jio reported a net profit of Rs. 4,173 crore, compared to Rs. 3,615 crore in the previous quarter. The standalone revenue from operations stood at Rs. 20,901 crore. This is 20.4% more than Rs. 17,358 crore garnered from the same period a year ago. The company currently has 40.57 crore users and the average revenue per unit is Rs. 167.6.