Alibaba Pictures to buy TicketNew?
Alibaba Pictures to buy TicketNew?
Written by
Vaneet Randhawa
Jan 09, 2017, 03:37 pm
4 min read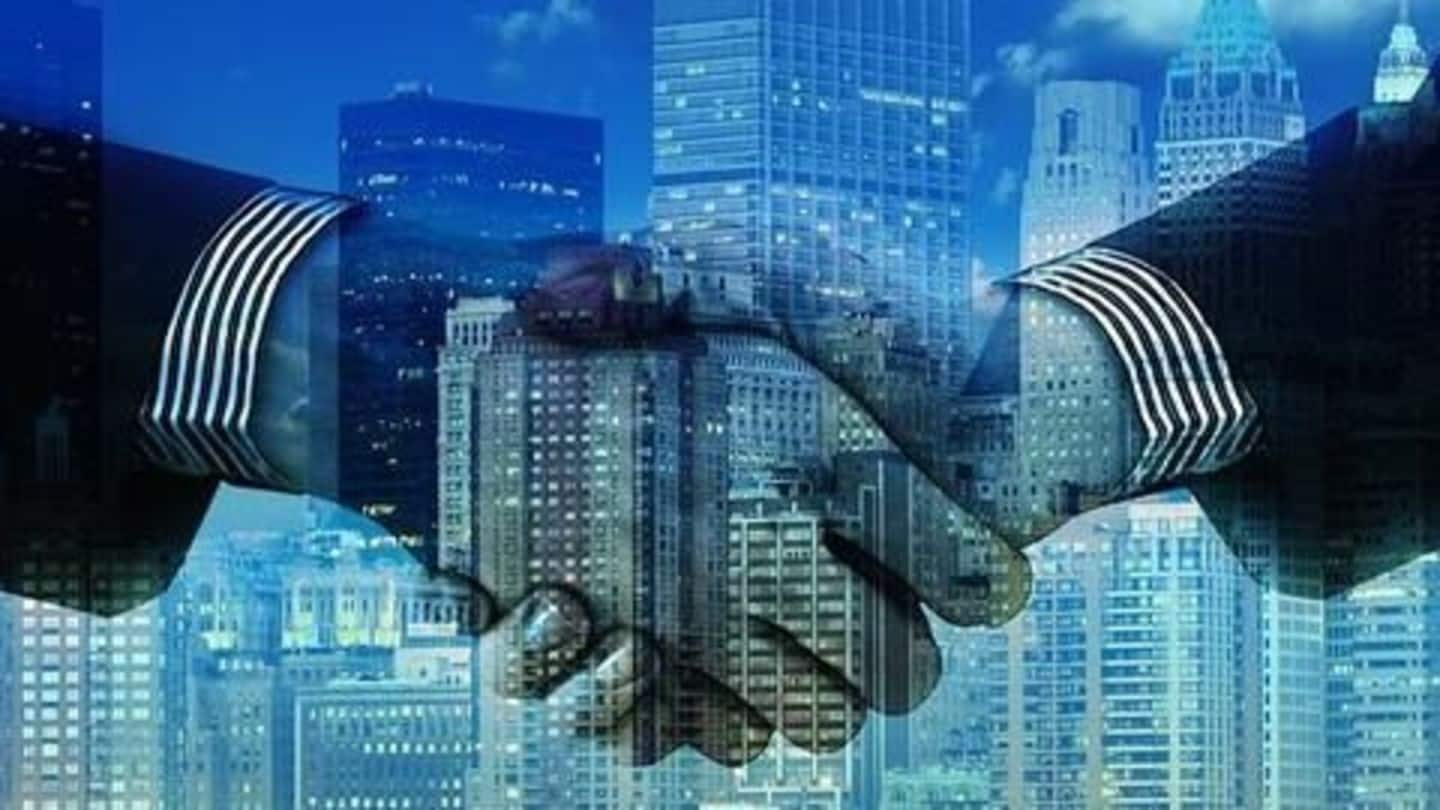 Alibaba Pictures, the movie and TV content arm of Alibaba is reportedly in talks with Chennai based Orbgen Technologies Pvt. Ltd, which runs ticket booking service TicketNew for an acquisition. Sources said Alibaba seeks to invest $35 million for a 70-75% stake in TicketNew. Sources said that "the discussions are at an advanced stage and a deal will close soon."
The Alibaba giant is born
Alibaba Group Holding Limited is a Chinese e-commerce giant that provides "consumer-to consumer, business-to-consumer, business-to-business'' sales services through online websites. The company was founded in 1999 by Jack Ma (richest man in China). The company which is the fastest growing online portal, also provides online payment services along with a retail search engine and offers data-centric computing services.
Largest e-commerce site in the world
A survey by United Nations Conference on Trade and Development (UNCTAD) ranked the Alibaba Group as the "world's largest e-commerce company by gross merchandise value-volume of goods and services being transacted", followed by Amazon and eBay.
Alibaba gets 18% stake in Chinese Weibo
Alibaba Group Holding Ltd. bought an 18% stake in Sina Corp's Weibo for $586 million. This deal would connect China's biggest e-commerce company with the nation's largest Twitter-like service. Alibaba had the option of increasing its stake to 30% at "a mutually agreed valuation" later. The companies said they will also work on "user-account connectivity, data exchange, and online payment and marketing."
Alibaba's stake in Weibo increased
As of 2015, Alibaba holds a 32% stake in Weibo.
Alibaba on an investment spree
In order to strengthen its media presence, Alibaba made 4 sizeable investments between March-April 2014. It first invested $280million in Tango, a US-based messaging app. It paid $800million for the Hong Kong-based ChinaVision (later renamed as Alibaba Pictures Group). In April 2014, Alibaba invested $1.05billion along with associates in Wasu Media, a digital content provider. $1.22billion was invested in Youku Tudou: a video-streaming site.
Furthering its push into show business, the Alibaba group bought a $382 million stake in Beijing Enlight Media Co., a Chinese production company. Enlight Media declared that it had sold "2.4 billion yuan of shares to Hangzhou Ali Venture Capital Co., a subsidiary of Alibaba Group." Alibaba said that it hoped to draw more users and generate revenue through such media acquisitions.
Alibaba building its news network
In May 2015, Alibaba made its foray into the news-world by investing in Beijing Youth Community Daily. Subsequently, it acquired a Bloomberg-like financial news and data provider China Business Network in June 2015. Continuing the trend, Alibaba launched Wujie Media, an online news provider, in partnership with financial magazine Caixin and the Xinjiang government in September 2015.
Alibaba acquires HK's South-China Morning Post for $266 mn
Alibaba Group Holding Ltd invested $266 million in a deal to acquire SCMP Group Ltd's South China Morning Post and its other media assets. SCMP Group Ltd said an "uncertain" future for conventional publishing was the key rationale behind the sale. This all-cash acquisition transfers control of the 112-year-old English newspaper to Chinese billionaire Jack Ma from Malaysian tycoon Robert Kuok.
Alibaba steps into Hollywood
Alibaba Group Holding Ltd.'s Jack Ma and the highest grossing director of Hollywood, Steven Spielberg today entered a partnership. This partnership of Alibaba Pictures Group Ltd. and Amblin Partners will bring together companies from the East and West to produce and finance movies. This way, Spielberg will reach out to the Chinese box-office while Alibaba Pictures will gain a seat on Amblin Partners' board.
Alibaba doubles spending on media assets
Alibaba Group Holding Ltd. stepped up its investments in the entertainment industry by creating the Alibaba Digital Media and Entertainment Group. This media empire will include video website Youku Tudou, web browser UCWeb, Alibaba Pictures Group Ltd. and Alibaba's gaming, literature, music and digital business units. This consolidation decision is a step towards keeping the behemoths earnings reports transparent.
Alibaba beats estimates with strong growth
Alibaba beat analysts' estimates by posting a 55% increase in Q2 earnings, showing strong growth in media and entertainment. Revenues from the company's core-business grew 41% from last year; it is seen as a yardstick for both the company and the health of the Chinese retail sector. Their media and digital entertainment business recorded a jump of 302% from last year.