Flipkart outpaces Amazon in volume of sales
Flipkart outpaces Amazon in volume of sales
Written by
Vaneet Randhawa
Edited by
Gaurav Jeyaraman
Apr 27, 2017, 05:24 pm
3 min read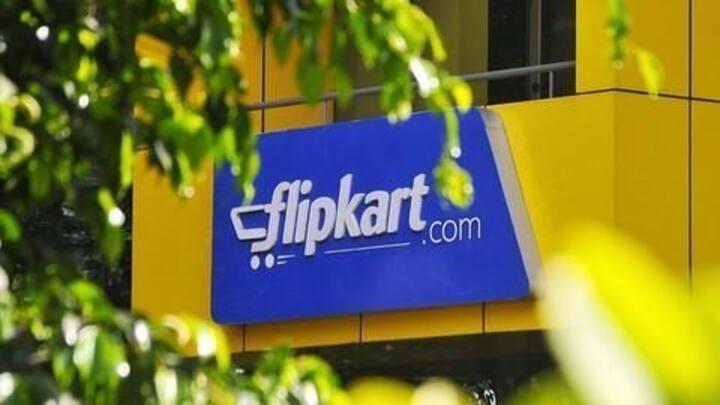 Flipkart is defeating Amazon in terms of value of goods sold, even as the American company continues to sell as many items as the Indian retailer. In March, Flipkart had 5 lakh daily shipments while Amazon had 4.5; Snapdeal, now at fifth in terms of volume, had just 30,000 shipments a day. Meanwhile, Paytm Mall and ShopClues are tying at third.
Amazon enters the Indian market: Challenges the leaders
Amazon entered the Indian market only in June 2013, many years after Flipkart (2007) and Snapdeal (2010). However, it is now catching up with its two local rivals in the ongoing race to the top of India's e-commerce market.
Amazon beats Snapdeal to become No.2 in online retail
Amazon pipped Snapdeal to become the 2nd largest online marketplace in India. While Flipkart's and Snapdeal's shipments fell to 37% and 14-15% respectively, Amazon's shipments saw a massive increase, from 14% to 24% in the same time frame. Analysts contend that if no new company enters the e-commerce segment, it will be a race between Flipkart and Amazon by the end of 2016.
Amazon amassing budgets to take on Flipkart and Snapdeal
Amazon Inc announced that it would invest an additional $3 billion in India to take on local rivals Flipkart and Snapdeal. This highlights Amazon's ultra-aggressive spending on "discounts, advertising, logistics and other things to achieve its ambition of becoming the largest e-commerce company in India." A sizeable chunk of this investment will go towards building web services systems in India.
Amazon pips Flipkart in terms of web traffic
Amazon India revealed that it had left the Indian e-tailer Flipkart behind in terms of overall website traffic, covering both PCs and mobile. The numbers obtained from November 2015 to May 2016, reflected that the Seattle-headquartered company had generated "between 33% and 62% more monthly traffic" than Flipkart. Moreover, Amazon had 180 million average monthly user visits while Flipkart's figure stood at 120 million.
Amazon- the most downloaded retail app; beats Flipkart
Amazon beat Flipkart, becoming the most downloaded retail mobile app in India on Apple's App Store and Google Play store. Analysts said that Amazon had been riding on top for almost a month. However, in terms of 'monthly active users of the app', Flipkart still led the way. While 4.5% Flipkart users used the app every day, only 2.7% Amazon users did so.
Amazon vs Flipkart: The turning tables
According to data from App Annie, in 2015, while Flipkart had 41.5 million downloads on Android devices (until October 2015), Amazon had merely 20.15 million.
Amazon outsells Flipkart for second consecutive month
August's sales figures indicated that Amazon out-sold Flipkart for the second consecutive month. Flipkart registered gross sales of Rs.2,100 crore in August, just shy of Amazon's figures. However, spokespeople for Amazon and Flipkart both refused to confirm or deny the development. With the festival season around the corner, the performance of the e-commerce giants will be watched closely by the industry.
Flipkart sales exceeded Amazon's in December, January
In December 2016 and January 2017, Flipkart Internet Pvt. Ltd's gross sales were more than Rs. 2,600 crore. Amazon generated gross sales of approximately Rs. 2,300 crore in these two months. Including sales of its fashion units Myntra and Jabong, Flipkart is way ahead of Amazon. Flipkart's monthly sales hovered around Rs. 2,000 crore before its Big Billion Day sale.