Apple withholding payments amid legal battle, complains Qualcomm
Apple withholding payments amid legal battle, complains Qualcomm
Apr 29, 2017, 03:07 pm
3 min read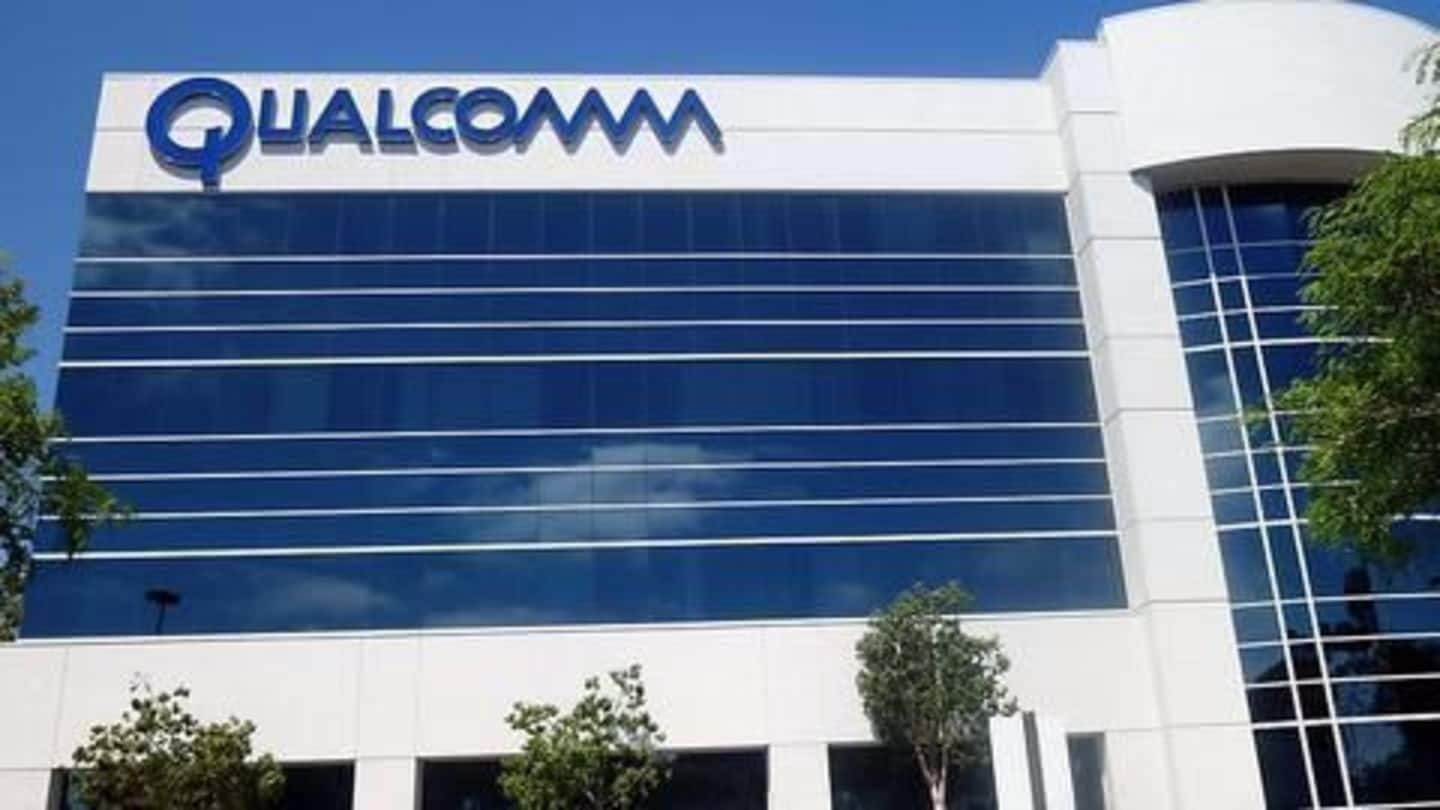 Qualcomm has warned investors that Apple has been withholding royalty payments after it sued the mobile phone chips maker in January; it also cut its profit forecast. The decade-old licence agreement is still "valid and enforceable", said Don Rosenberg, Executive VP, Qualcomm. Meanwhile, Apple said it had suspended payments in the absence of "an agreed-upon rate to determine how much is owed".
Apple sues Qualcomm for $1 bn
Apple has filed a $1 billion lawsuit against American chipmaker Qualcomm Inc. Apple has accused the company of overcharging for chips and refusing to pay back a promised rebate worth $1 billion. It alleged that Qualcomm withheld the rebate because of Apple's discussions with South Korea's antitrust regulator. Qualcomm has rejected Apple's allegations.
Qualcomm a big supplier for Apple, Samsung
Qualcomm is a huge supplier of chips for Apple and Samsung cell phones. In fact, Qualcomm was the sole supplier of chips for iPhones until the release of the iPhone 7 in September 2016. These chips connect the phones' hardware to wireless networks. Both companies collectively account for 40% of Qualcomm's $23.5 billion annual revenue.
Apple: Qualcomm didn't license patents as per norms
Qualcomm possesses standard essential patents for chips. These refer to technology required to be widely licensed on "reasonable" terms to other chipmakers. Apple accused Qualcomm of refusing to grant licenses to other chipmakers. It alleged that Qualcomm sold Apple chips; for which it was required to pay a separate licensing fee. Qualcomm also pressured network carriers not to support Apple phones having Intel chips.
Qualcomm responded to the lawsuit by alleging that "Apple has been actively encouraging regulatory attacks" against it around the world "by misrepresenting facts and withholding information." It called Apple's claims "meritless."
Qualcomm has previously been fined nearly $2bn for flouting norms
On Tuesday, the US Federal Trade Commission sued Qualcomm for allegedly imposing "onerous" supply and licensing terms on cellphone makers. In December 2016, South Korea's antitrust regulator fined Qualcomm $854 million over unfair patent licensing practices. In December 2015, the EU accused the chipmaker of derailing rivals by abusing its power. In February 2015, Qualcomm paid a $975 million fine in China.
Apple sues Qualcomm in China
Apple Inc has expanded its law suits against Qualcomm, filing cases against the chip maker in China as well. Beijing stated that two cases were filed against Qualcomm, one for violating China's anti-monopoly law and the other seeking a ruling on the terms of a patent license agreement. Qualcomm general counsel Don Rosenberg said Apple was simply attempting to "pay less for Qualcomm's technology."