Sony Entertainment CEO to join Snap Inc
Sony Entertainment CEO to join Snap Inc
Written by
Ramya Patelkhana
Jan 15, 2017, 11:46 am
4 min read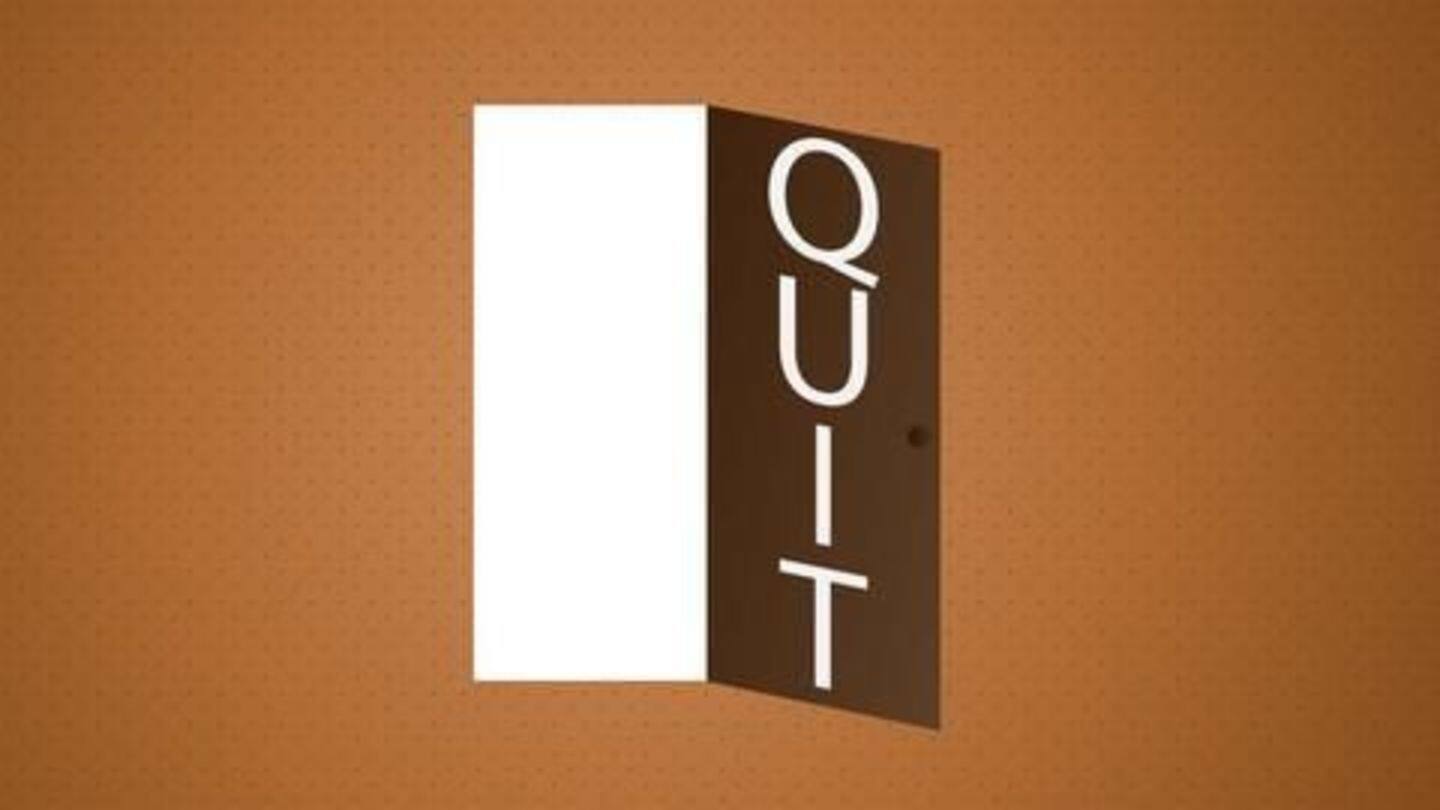 Michael Lynton, the CEO of Sony Entertainment has stepped down to become chairman of the board of Snap Inc, owner of Snapchat. The moves comes just as Snap Inc is preparing for its initial public offering. Sony said Lynton will remain CEO for 6 months until they find a replacement. Snap Inc is vying for a $25 million valuation for its IPO.
Snapchat is a mobile application that enables its users to capture images and videos that self-destruct after a few seconds as decided by the sender of the image. The creators of the picture sharing multimedia app were a group of Stanford University students - Evan Spiegel, Bobby Murphy, and Reggie Brown. Snapchat was initially released in 2011; it is headquartered at Venice, California.
Snapchat originally named 'Picaboo'
Initially, Snapchat was named 'Picaboo' with an idea to let people communicate with disappearing images. In Jul'11, Picaboo was first launched only on the iOS platform. Later, it was re-launched in Sep'11 as 'Snapchat'.
Snapchat declined offers from Facebook and Google
In its seed round, Snapchat had raised $485,000 and an undisclosed bridge-fund from Lightspeed Ventures. In 2013, Snapchat received $13.5 million from Benchmark Capital, $60 million from IVP and $50 million from Coatue Management. In 2013, Facebook and Google offered to acquire Snapchat, but the company declined their offers. During Dec'14-Mar'16, Snapchat received approximately $1.2 billion in four rounds of funding.
Snapchat acquires AddLive, Looksery, Bitstrips
In 2014, to power its new video chat, Snapchat acquired AddLive, a real-time communications provider, for over $120 million. In 2015, it acquired Looksery, an app that could alter images of users by using graphic alteration presets, in a $150 million deal. In Mar'16, Snapchat acquired Bitstrips Inc, which made the popular virtual sticker app 'Bitmoji', for $100 million in cash and stock.
Snapchat snaps $1.8 bn in Series F funding
Image messaging multimedia app Snapchat has reportedly raised $1.8 billion in its latest Series F round, according to a US Securities and Exchange Commission filing. General Atlantic, Spark Capital, Sequoia Capital, Dragoneer Investment, Lone Pine, Glade Brook, Coatue Management, IVP, Fidelity and others had participated in the funding round that stretched for a year. The funding increased Snapchat's value to almost $18 billion.
350% more video views than in 2015
Earlier, Snapchat stated that the video views on its service shot up to 10 billion views per day; over 350% more than their views in 2015. The company also stated that about two-thirds of Snapchat users create content daily.
Snapchat eyes $250-300 million revenue in 2016
According to a report, Snapchat's revenues for 2015 were $59 million although there was no monetization effort done by the company in the first half of 2015. The report stated that Snapchat estimated that its revenues in 2016 would be between $250-300 million. The company also estimated that its revenue for 2017 would be between $500 million and as huge as $1 billion.
Daily active users increase by 50%
According to Techcrunch.com, in Dec'15 Snapchat had 110 million daily active users (DAU); in 2014, the daily active users of the image sharing app were only 74 million. As of now, the accurate DAU number isn't clear, but several innovative features were launched that would have increased DAU. Features like face swap, adding emojis in videos, upgraded chat experience, etc were introduced.
Snapchat video recording 'spectacles' are here
Snapchat released its first hardware product: 'spectacles' that can record 10 seconds of video with a button on the glasses' hinges. Videos then beam to a smartphone allowing users to share it. Snapchat spectacles will be priced at $129 and available selectively. The much hyped 'Google Glass' failed to gain traction due to serious privacy concerns and received much flak for its "awkward" look.
Snapchat to raise $4 billion in IPO
Anonymous sources have stated that Snapchat plans to raise $4 billion for its planned initial public offering. They added that the IPO may see Snapchat's valuation rise to $25-35 billion; no final decision has been made and the IPO size may change, increasing its valuation to $40 billion. Snapchat is preparing filings for a listing and expects share sales to start in Q1 2017.
Snapchat to buy augmented reality start-up Cimagine
Messaging application Snapchat is reportedly buying Israeli augmented reality start-up Cimagine Media in a $30-40 million deal; the deal is Snapchat's first acquisition in Israel. Cimagine allows users to virtually place furniture and appliances they wish to purchase in the space of their home, to see what it looks like. Cimagine is likely to become Snapchat's R&D centre in Israel.