BSE makes debut listing on NSE
BSE makes debut listing on NSE
Feb 03, 2017, 01:01 pm
4 min read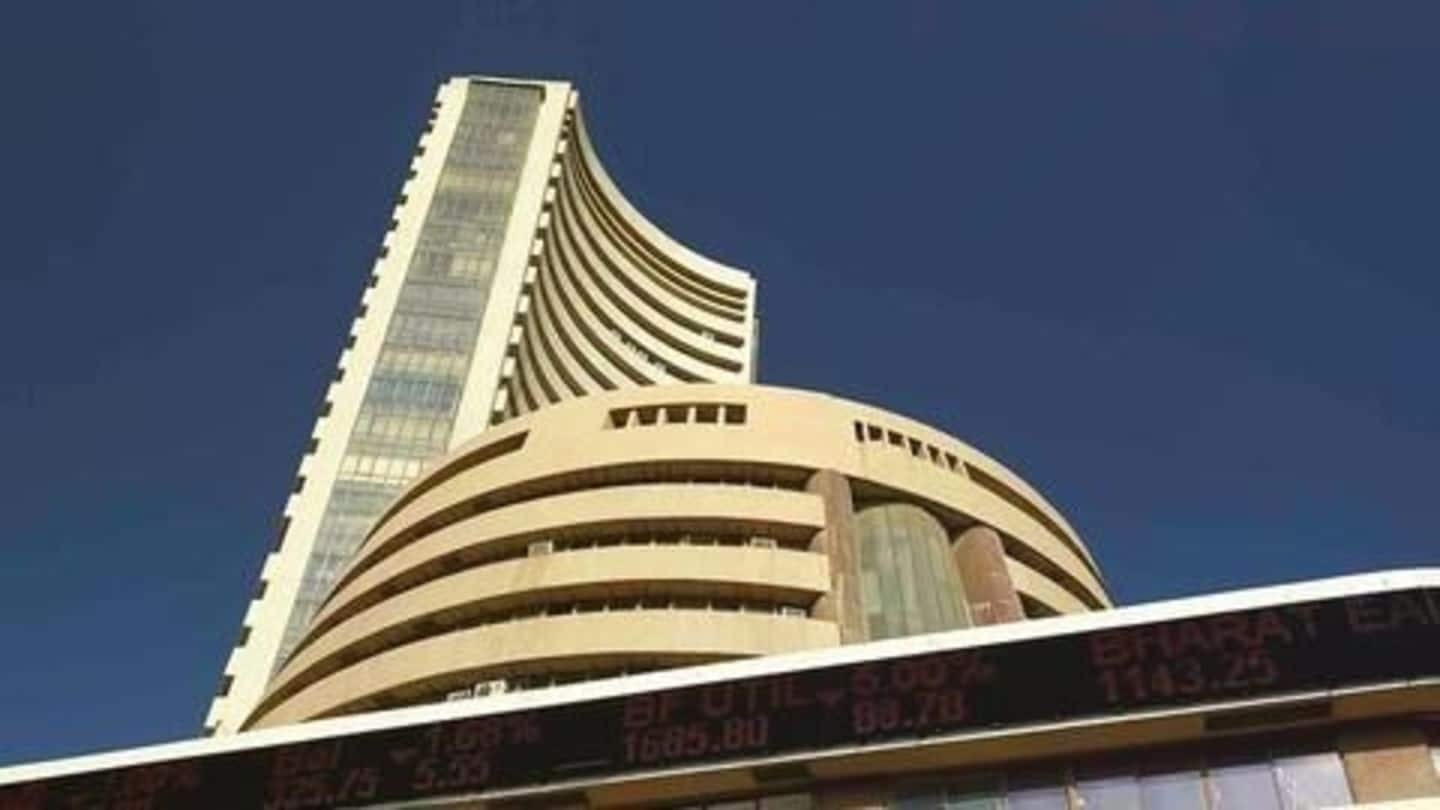 The Bombay Stock Exchange (BSE) was listed on its rival National Stock Exchange (NSE) today; BSE recently concluded its Rs. 1,234 crore initial public offering. Its stock was listed at Rs. 1,085/share versus the issue price of Rs. 806 a piece; the stock jumped approximately 48% in NSE's early trade. BSE's IPO saw robust investor demand and was oversubscribed 51.22 times.
India's Bombay Stock Exchange (BSE), located in Mumbai, is touted to be one of the world's fastest stock exchanges. It is pitched to have an incredible trade speed of nearly 6 microseconds. The stock exchange was founded in 1875, and has now amassed a market capitalization that is over $1.7 trillion. BSE has around 5500 listed companies presently trading on the exchange.
Bombay Stock Exchange and its beginnings
Tracing back its roots, trading on the Bombay Stock Exchange was first conducted under a banyan tree in the early 1950s. Now a massive building housed on the popular Dalal Street, it has grown to become a landmark for Mumbai.
BSE to file for IPO this week
The Bombay Stock Exchange is set to file for its IPO this week, and is in the process of filing the draft prospectus for the initial offering. According to reports, the oldest exchange in Asia will look to list itself as an independent entity on the exchange. BSE will soon launch into promoting and marketing the the public offering to investors.
BSE IPO: What are the specifics?
The Bombay Stock Exchange will offer shares through offer for sale, which is a method enabled by the Securities and Exchange Board of India (SEBI) to put a company's existing shares for sale. The IPO's issue size is estimated to be around Rs.1,200 crore. The price pitched for one share in BSE is Rs.400. Market experts expect the share prices to increase to Rs.600.
BSE has three domestic shareholders that include SBI, LIC and Bajaj Holdings and Investment. Its foreign shareholders include Deutsche Boerse AG and Singapore Exchange, each holding 5% stake. American billionaire George Soros' investment fund Quantum (M) Ltd has also invested in the exchange.
Singapore Exchange puts up its 5% BSE stake for sale
One of Bombay Stock Exchange's foreign shareholder, Singapore Exchange, has put up its entire 5% stake in the Indian exchange for sale during the upcoming IPO. Singapore Exchange had shelled out nearly Rs.189 crore for purchasing its 5% stake in BSE during 2007. After almost nine years, the foreign exchange is exiting, with market analysts stating that they may make gains of around 15.4%.
Foreign investors reduced to financial investors
"Keeping in mind the government restrictions on foreign shareholding in exchanges, these strategic investors were reduced to financial investors as there is very little one could do with a 5% stake," said Prithvi Haldea, who heads a primary market tracking company.
Sources stated that BSE is likely to sell its shares at Rs.800-850 per share once its IPO hits the markets in one to two months. They said the pricing was fixed "based upon the feedback from the roadshows" that BSE conducted in several countries while announcing its IPO. Officials from the BSE declined to comment on the matter.
BSE has fixed the price range of its IPO at Rs.805-806. It plans to raise at least Rs.1243 crore through the IPO, which will be open from Jan 23-25. In a public notice, BSE said bids can be made for a minimum of 18 shares and in multiples of 18 thereafter. BSE's shares will be listed on NSE.
The Bombay Stock Exchange is set for its IPO today, seeking to raise Rs.1,243.4 crore. Analysts say BSE's valuation is reasonable. It seeks to sell stocks at Rs.805-806 per share in the three-day IPO. In the grey market, the stock was quoting at a premium of Rs.110-115 per share. BSE's IPO will see existing shareholders selling 15.42 million shares through the offer for sale-route.
BSE subscribed 51 times on IPO last day
BSE's IPO received 51 times more bids than the number of shares on offer on the last day of its IPO. NSE data showed that the portion of the IPO reserved for qualified institutional buyers was subscribed 48.64 times, while that for retail investors were subscribed 6.18 times. Analysts say the BSE IPO has received a robust response.