Courts side with Samsung against Apple
Courts side with Samsung against Apple
Written by
Vaneet Randhawa
Dec 07, 2016, 03:17 pm
4 min read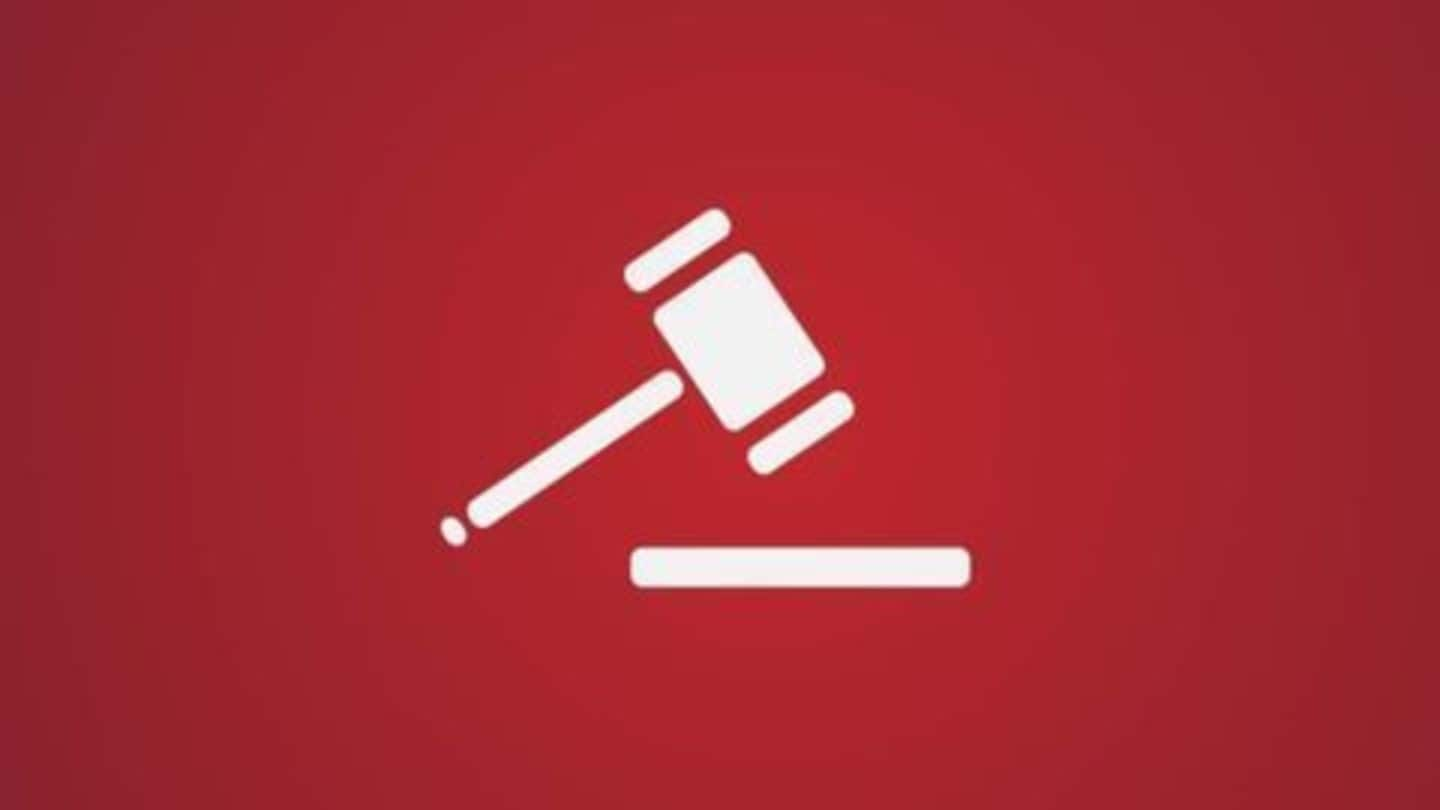 The US Supreme Court sided with Samsung in the patent fight with Apple; the court ruled that Samsung does not have to pay a $399 million penalty to Apple. The court argued that only certain aspects of the design were copied, hence all profits need not be turned over. However Apple maintained that they want to "send a powerful signal that stealing isn't right."
Apple takes Samsung to court over patent infringement
In 2011, Apple sued its component supplier Samsung, alleging that several of Samsung's phones and tablets had infringed on Apple's intellectual property: its user interface, trademarks, patents, and style. Apple had submitted its iPhone 3GS as evidence against Samsung's Galaxy S to highlight the "alleged similarities in packaging and icons for apps." Samsung accused Apple of submitting misleading evidence.
Patent disputes all over the globe
Apple and Samsung took their patent fight to all parts of the globe with cases in South Korean, Japanese, German, French, Italian, Dutch, Australian, British and US courts.
Apple wins whopping $1billion in patent lawsuit
In 2012, Apple was awarded $1 billion by a US court as compensation from Samsung in the biggest patent case. However, analysts believed the costs could be 'tripled' since jurors had found that Samsung "willfully" infringed. The jury rebuffed Samsung's counterclaims contending that "iPhone and iPad had been illegally copied." Samsung said the ruling was "a loss" for consumers.
Apple loses bid to block Samsung sales
A federal judge rejected Apple's call to stop the sale of several older Samsung smartphones that had allegedly copied features from the iPhone Apple had wanted an order to be issued that would prevent future sale of 9 Samsung models in the US that had infringed on the iPhone technology. The court however said that Apple had not successfully proven the intellectual theft.
Who should pay Apple's legal bills?
Having won the lawsuit on infringement, Apple went to the court asking that Samsung be made to pay the $22 million that Apple had paid up for the defense in the patent infringement case against Samsung. These legal bills' settlement was asked for, in addition to the $930 million in damages that San Jose and California juries had decided Samsung owed to Apple Inc.
Samsung agrees to pay Apple $548 million
Samsung agreed to pay Apple approximately $548 million in the patent fight case in California's federal court. However, Samsung laid down that it would "pursue the existing cases in US courts." Samsung said in a legal filing "that it would pay Apple the partial judgement awarded but reserved the right to get money back; if the validity of patents at issue is successfully challenged."
Apple: Samsung has no rights to be reimbursed
In a joint filing after the 5 December 2015 judgement, Apple said it disagreed with Samsung's contention that "it has a right to be reimbursed."
Samsung takes Apple to the US Supreme Court
Samsung has taken its patent design battle to the United States Supreme Court and has filed an appeal. The appeal comes on the same day when Samsung was up for paying $548 million to rival Apple. The company issued a statement saying, "Samsung is escalating this case because it believes that the way the laws were interpreted is not in line with modern times."
Apple seeks an additional $180 million from Samsung
Apple has asked Samsung to cough up more money, merely a week after Samsung agreed to pay Apple more than $548 million for infringing the patents. Apple asked a US court to direct Samsung to pay up almost $180 million in supplemental damages and interest. Apple has sought this for patent infringement related to 5 Samsung devices sold after the 2012 jury verdict.
Samsung wins appeal in patent dispute against Apple
Apple Inc. lost an appeals court ruling, which means Samsung Co. won't have to pay it $120 million over patents for smartphone features. The US court of appeals said Samsung did not infringe Apple's "quick links" patent, and that two other patents covering the iPhone's slide-to-unlock and auto-correct features were invalid. The court also said Apple was liable for infringing one of Samsung's patents.
Reversal of May 2014 ruling
The US appeals court ruling on 26 Feb 2016, reverses a May 2014 verdict from a federal court in San Jose, California ordering Samsung to pay $119.6 million for using Apple's patented technology without permission.
Apple, Samsung patent battle reaches US Supreme Court
The Supreme Court heard arguments in the Samsung-Apple patent infringement case over alleged design and utility patent violations by Samsung in the Galaxy S phone. Apple alleged that Samsung products "blatantly imitated the appearance of Apple's products" and that Samsung sought to "capitalize on Apple's success." The case seeks to establish the true value of damages that Samsung should pay to Apple.