TCS, JLR CEOs elevated, Mistry's decisions to be reviewed
TCS, JLR CEOs elevated, Mistry's decisions to be reviewed
Written by
Ramya Patelkhana
Edited by
Gaurav Jeyaraman
Oct 26, 2016, 11:01 pm
4 min read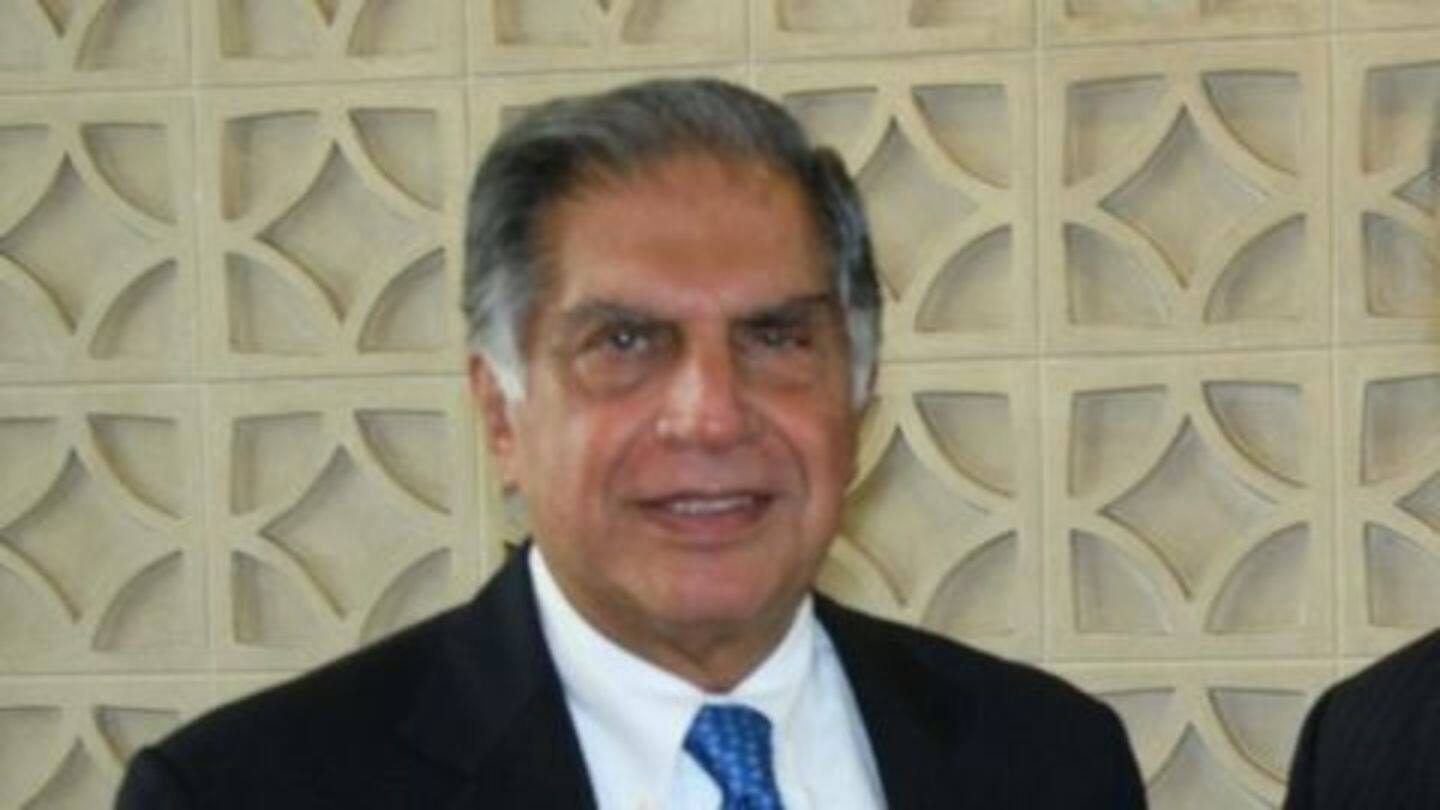 N Chandrashekaran of TCS and Ralf Speth of Jaguar Land Rover have been elevated to board positions in Tata's holding company, signalling possible considerations for one of them replacing Cyrus Mistry. In addition, interim chairman Ratan Tata stated that Mistry's decisions at Tata's helm, may have to be reviewed. However, he clarified that Tata would honour all commitments made by the company.
Tata Sons Rejig: Cyrus Mistry removed, Ratan Tata replaced him
In a surprising move, Tata Sons Chairman Cyrus Pallonji Mistry has been replaced by Ratan Tata as Interim Chairman. At a Tata Sons board meeting, all members, except Farida Khambata and Ishaat Hussain, voted for Chairman Mistry's ouster. Notably, he is the first Tata Sons Chairman to be publicly removed.
Cyrus Mistry is an Irish-Indian businessman and the younger son of construction magnate Pallonji Mistry, Chairman of Shapoorji Pallonji Group. He served as Shapoorji Pallonji Group's Managing Director between 1994-2011 and was also involved with Tata group during that period. He succeeded Ratan Tata as the chairman of the Tata Sons Group in 2012. He was the first non-Indian to become the Group's Chairman.
Mistry threw light on critical requirements
Mistry threw light on critical requirements like being agile and going digital, stressing on sustainable, profitable growth. He wanted Tata to be one of the top 25 global companies by market capitalization by 2025. He spent three years understanding the group's complexities. He urged companies to concentrate on improving the efficiency of boards and push for a performance-oriented culture.
Creation of a parallel power center
Discontent over Mistry's style of functioning has been brewing over the last 12-18 months. His inability to fill key posts like the Group CFO and the creation of the Group Executive Council (GEC), perceived as a parallel power center, have been some of the concerns. Concerns over a conflict of interest regarding awarding contracts to Shapoorji Pallonji construction companies were also voiced.
Rift between Tata and Mistry?
In 2011, Ratan Tata cherry-picked the then 43-year-old Mistry as his successor. The earliest signs of strain between Mistry and Tata became evident after the removal of Indian Hotels MD Raymond Bickson (perceived close to Tata) in 2014. Tata was reportedly also unhappy with Mistry's decision to sell the steel-business in Europe. Further, The Docomo disaster acted as the "final nail in the coffin."
There had been a basic disconnect between Tata and Mistry about values, ethos, vision and the direction of the group. Mistry had vague non-specific plans for the group. Tata didn't approve of Mistry's decision to let go of bitter legal battles and low margin businesses.
The Japanese NTT Docomo disaster
Japanese NTT Docomo partnered Tata Sons in 2009 for a telecom venture that had failed; Ratan Tata promised Docomo to protect their investment in India. But Mistry's decision to end the Docomo partnership and way of handling the issue didn't go well with Tata. Tata tried to mend things and requested a diplomatic intervention, but his efforts were damaged by Mistry's aggressive stance.
Tata Sons board expansion
Though Mistry's ouster came as a surprise, the dye had been cast some months ago. In Aug'16, Tata Sons board was expanded by inducting Piramal Chairman Ajay Piramal and TVS Motors Chairman Venu Srinivasan. The appointments were reportedly made to tighten Tata Trusts' grip over Tata Sons. Mistry wasn't consulted on the board expansion, reflecting the discontent between Tata Trusts and Tata Sons' Chairman.
Reasons behind Mistry's ouster unclear
While the reasons behind Mistry's ouster remain unclear, many pointed towards Tata's dismal performance under Mistry. Tata Steel's net loss jumped a tenfold to Rs.3,183 crore in 2016 Q2 from 2015 Q2's Rs.317 crore. His move to shut the UK steel business also invited heavy criticism. Mistry cleared $1.4bn Tata Power's acquisition of Welspun's solar farms without the approval of the board and stakeholders.
Mistry rumored to move Bombay HC
A five-member Tata Sons board committee including Ratan Tata would choose Mistry's successor within four months. Tata Sons stated Mistry's removal was "appropriate considering a change for the long-term interest of Tata Sons." Mistry may have to step down as the chairman of other Tata companies. He was rumored to move the Bombay HC to challenge his dismissal; however, he later rubbished the rumors.
Tata Group, Mistry file caveats - A bitter legal battle?
The Tatas filed caveats in the HC, SC, and the National Company Law Tribunal to prevent ex-Chairman Mistry from obtaining an ex-parte order against his dismissal. Mistry reportedly responded by filing three caveats against Ratan Tata, Tata Sons, and Sir Dorabji Trusts. Also, a fourth caveat by Cyrus Investments Private Limited against Tata Sons and Tata was filed. However, Mistry denied filing any caveats.