ED raids Vivo as part of money laundering probe
ED raids Vivo as part of money laundering probe
Jul 05, 2022, 03:26 pm
2 min read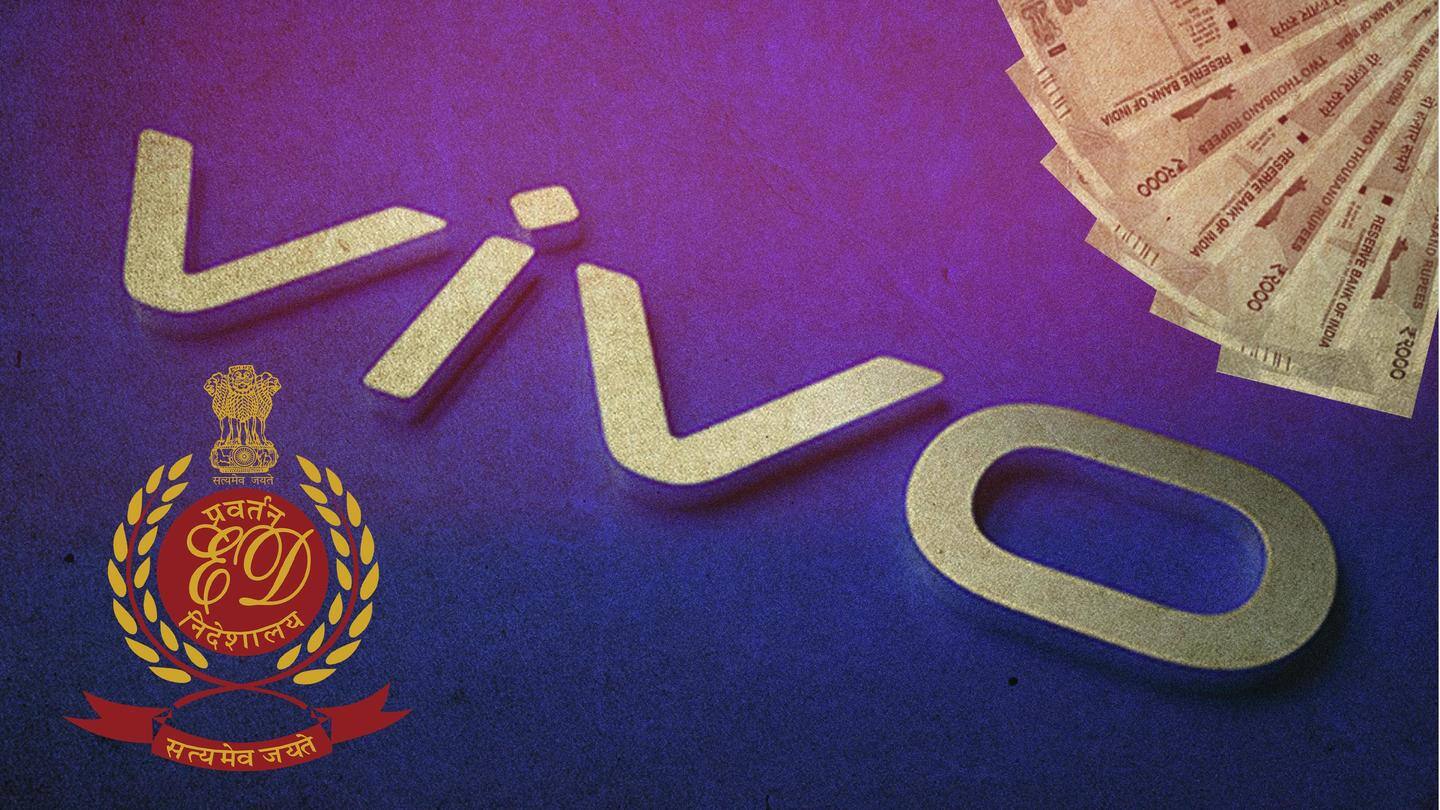 The Enforcement Directorate (ED) on Tuesday conducted raids against Chinese phone manufacturer Vivo and other associated firms in a money laundering case. The searches were carried out at 44 locations related to the firm across the country under sections of the Prevention of Money Laundering Act (PMLA). The development comes amid the Centre's increased scrutiny of businesses that originate in China.
Why does this story matter?
In April this year, the Centre demanded an inquiry to see whether there were "significant irregularities in ownership and financial reporting" of Vivo. Investigations against it started in May.
The books of the Indian divisions of Xiaomi and ZTE are also under the ED's radar.
Following the Indo-China border skirmish in 2020, tensions have been running high and there is increased scrutiny of businesses.
ED had seized over Rs. 5,500cr from Xiaomi in April
Vivo is not the only known guilty party. The ED initiated an investigation into illegal outward remittances by Xiaomi India in February and seized Rs. 5,551.27 crore from the company in April. The money was seized from the firm's bank accounts under Foreign Exchange Management Act (FEMA). The sum was reportedly remitted to three foreign-based entities (including a Xiaomi group entity) as royalty payments.
'Support Chinese companies in safeguarding their legal rights'
In May, in response to the investigation against Vivo, the Chinese foreign ministry said, "The Chinese government is following the situation. We always ask Chinese companies to abide by laws and regulations when doing business overseas." "In the meantime, we firmly support Chinese companies in safeguarding their legal rights and interests. The Indian side should act in accordance with laws and regulations," it added.
India and China are engaged in psychological war
In May, India claimed that the US was its largest trade partner in 2021. China countered the figures and said that with a bilateral trade of $125.66 billion, it was New Delhi's closest partner. It even showed a willingness to advance normal trade with India.