Shell cos: ED raids CA, CS offices who provided cover
Shell cos: ED raids CA, CS offices who provided cover
Written by
Ramya Patelkhana
Apr 14, 2017, 01:56 pm
3 min read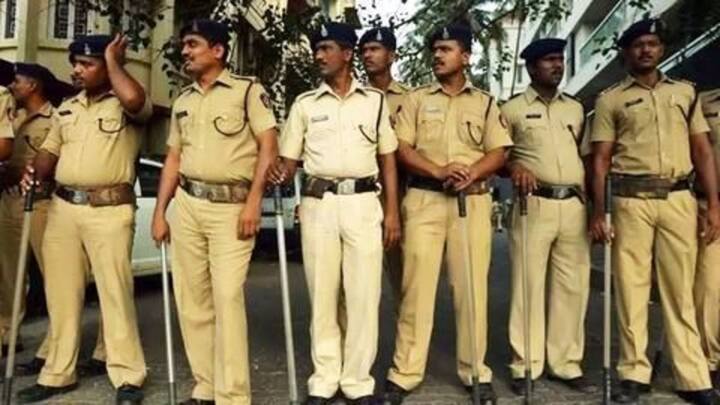 The ED has launched raids on offices of professionals including CAs and CSs in Delhi, who are suspected to have provided legitimate cover to shell companies. Notices were sent earlier. Many fraudulently provided legal documentation to shell companies to convert black money into white. One of the raids was at the offices of CAs involved with a brother duo, who were arrested last month.
ED's shell firms hunt: Raids over 100 places across India
Enforcement Directorate launched a massive nationwide operation and raided over 100 places across 16 states in a crackdown on shell firms suspected of money laundering on behalf of other businesses/individuals. Multiple teams of the agency raided about 300 shell companies in Delhi, Chennai, Kolkata, Chandigarh, Patna, Ranchi, Ahmedabad, Bhubaneswar, and Bengaluru, among others. An official said nobody was arrested but suspects were being questioned.
Alleged links to top politicians
ED officials said the raided companies had alleged links to senior NCP leader Chhagan Bhujbal, Andhra Pradesh Opposition Leader & YSR Congress President Jagan Reddy, and "tainted" Noida bureaucrat Yadav Singh. Some of the searches were also linked to UP's National Rural Health Mission scam.
Money laundering activities and illegal foreign exchange transactions
According to the ED officials, the raids were launched to check money laundering activities and illegal foreign exchange transactions, under the Prevention of Money Laundering Act (PMLA) and the Foreign Exchange Management Act (FEMA). The move is a part of the mandate given to the financial crime investigation agency under a Special Task Force, recently created on the orders of the Prime Minister's Office.
Raids carried out under ED's 'Operation Shell Companies'
Most shell companies are cover-ups for illegal transactions and crime, acting as the backbone of the black economy. After the government scrapped 86% of currency in circulation to "stamp out" corruption and illegal activities, several shell companies helped tax evaders slush their funds into legal money. ED operation's targets were: fake import businesses, premises under use for conversion of illegal money, and entry operators.
ED raids firms allegedly linked to Reddy, Bhujbal, and Singh
ED is focusing on dubious firms allegedly related to Reddy, Bhujbal, and Singh. A Mumbai-based operator was caught running 700 shell firms with 20 dummy directors; he is accused of converting Rs. 46.7cr of black money for Bhujbal. ED officials said other shell companies, including one run by Jagan Reddy, with links to Rajeshwar Exports and others were raided "to unearth their modus operandi."
Shell companies: 16 Ahmedabad locations raided over illegal transactions
CBI raided 16 premises in Ahmedabad after 12 people allegedly deposited demonetized notes worth Rs. 100.57cr in shell companies' accounts in Axis Bank. Bank officials allegedly abused privileges to 'lend' accounts of shell companies for deposits on commission basis; they violated KYC guidelines, anti-money laundering policies, and refrained from exercising due-diligence. Cash-deposit slips of about Rs. 13cr are also not available with the bank.