Petrol prices to change daily across India from June 16
Petrol prices to change daily across India from June 16
Jun 08, 2017, 04:16 pm
3 min read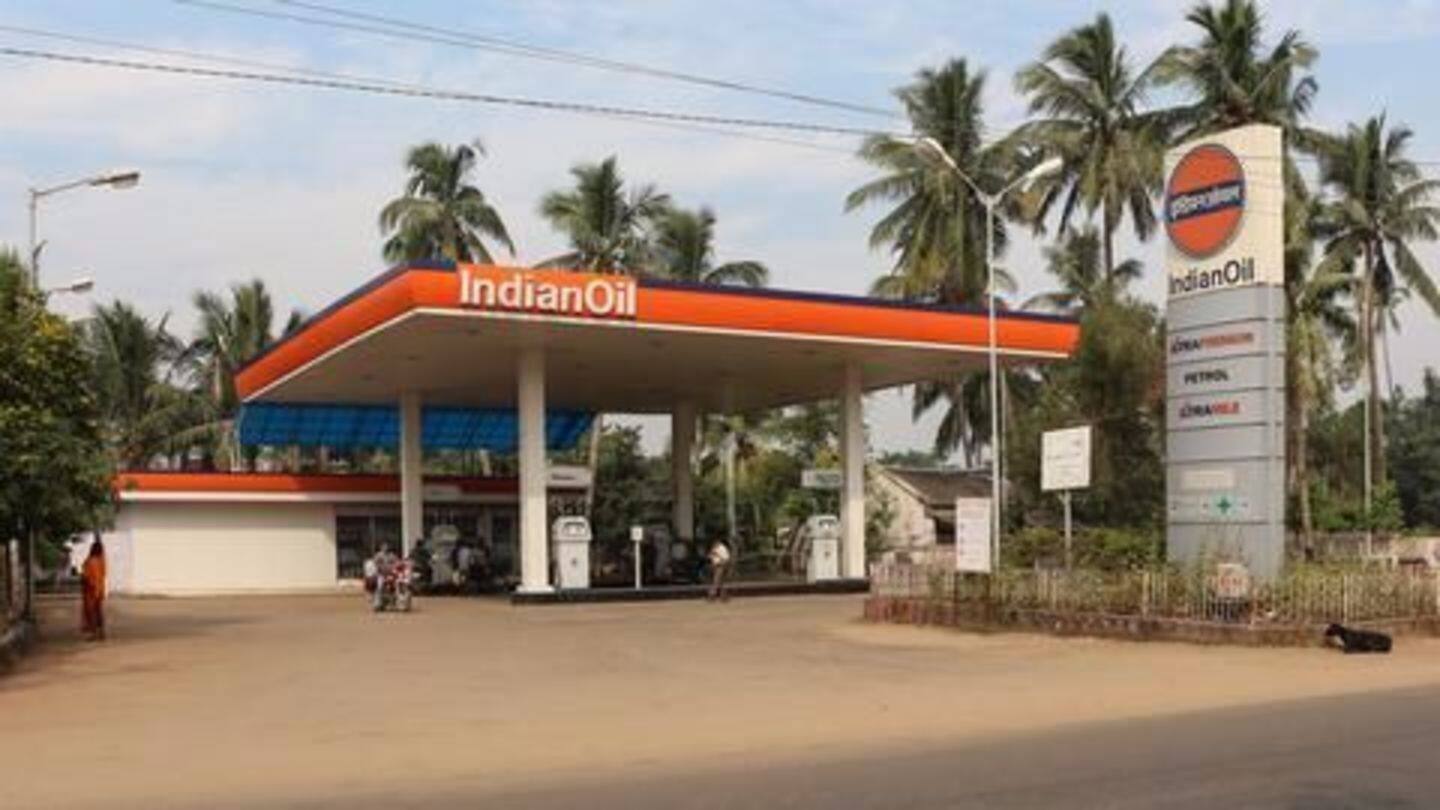 Starting June 16, state-run oil marketing companies including Indian Oil would start daily revision of prices of petrol and diesel in the entire country, reported ANI. Currently, Indian Oil, Bharat Petroleum Corporation and Hindustan Petroleum review fuel prices fortnightly. Dynamic fuel pricing was implemented on May 1 at five locations - Chandigarh, Jamshedpur, Pondicherry, Udaipur and Vishakhapatnam.
OPEC's role in fuel pricing
The Organization of Petroleum Exporting Countries (OPEC), is an association of 13 countries which are majorly responsible for the world's oil supply. They contribute nearly 40% of world's oil production. OPEC sets the policies for member countries and decides production rates. Change in the production quantity by OPEC countries directly impacts the prices of petrol & diesel across the world.
Oil inventories, supply, demand
Oil inventories across the world attempt to balance supply and demand. When the production exceeds demand, oil is stored to use as reserves and hence balance the supply-demand mismatch. Whereas when demand exceeds production, oil inventories are used to balance the mismatch. Non-OPEC countries, which contribute 60% of the world's oil production, do not have enough reserves to equate supply and demand.
In the early 2000s, US began to commercially produce shale gas, oil obtained through drilling rock formations of shale and sandstone. When the shale gas boom hit various economies, prices of crude oil plunged drastically from $115 per barrel in 2014 to $36 per barrel in 2015. Conflicts arose amidst OPEC countries, which vehemently refused to cut oil production to rival the shale boom.
How does India benefit from the declining oil prices?
With a drop in oil prices, oil-importing countries to the regular consumers, benefit massively. With India importing nearly 80% of its oil, the falling oil prices have helped ease the country's current account deficit. The better cheer to the country is that if the oil prices continue to stay low, nearly $2.5 billion could be wiped off India's fuel subsidies' cost.
2016: What is set to affect oil prices?
With global economies playing a huge role in oil prices, a lot hinges on prime factors like US' crude production, China's economic state this year, Russia's role in adding more oil to the global production and the oil production figures from Saudi Arabia and Iran.
In India the fuel component of the price contributes 55% in case of petrol and 66% in case of diesel to the final price. Customs duty, excise duty and sales VAT on petrol are 4%, 25% and 17% respectively while the same on diesel are 7%, 13% and 12% respectively. The dealers' commission contributes 2% to the final price.
The impact of rising fuel prices
As the cost of fuel rises, the shipping cost and freight charges are bound to increase. Cost of fuel affects the logistics companies as well as shippers. The increase in fuel prices also impacts the manufacturing industry. The higher cost of manufacturing results in inflation.
Currently India imports 80 percent of its crude oil requirements. These imports are dollar denominated. Any considerable change in either the international oil price or the INR-USD exchange rate has a direct bearing on the price of imported oil.
Petrol, diesel prices to change every day from May 1
From May 1 petrol and diesel prices in five Indian cities will change every day to synchronize them with international rates. The practice, which is common in most international markets, will be rolled out initially in Puducherry, Vizag, Udaipur, Jamshedpur and Chandigarh and gradually extended to all parts of India. It will apply to Indian Oil, Bharat Petroleum and Hindustan Petroleum petrol pumps.