iPhone 6s: Best-selling smartphone of 2016
iPhone 6s: Best-selling smartphone of 2016
Written by
Vaneet Randhawa
Mar 23, 2017, 06:59 pm
3 min read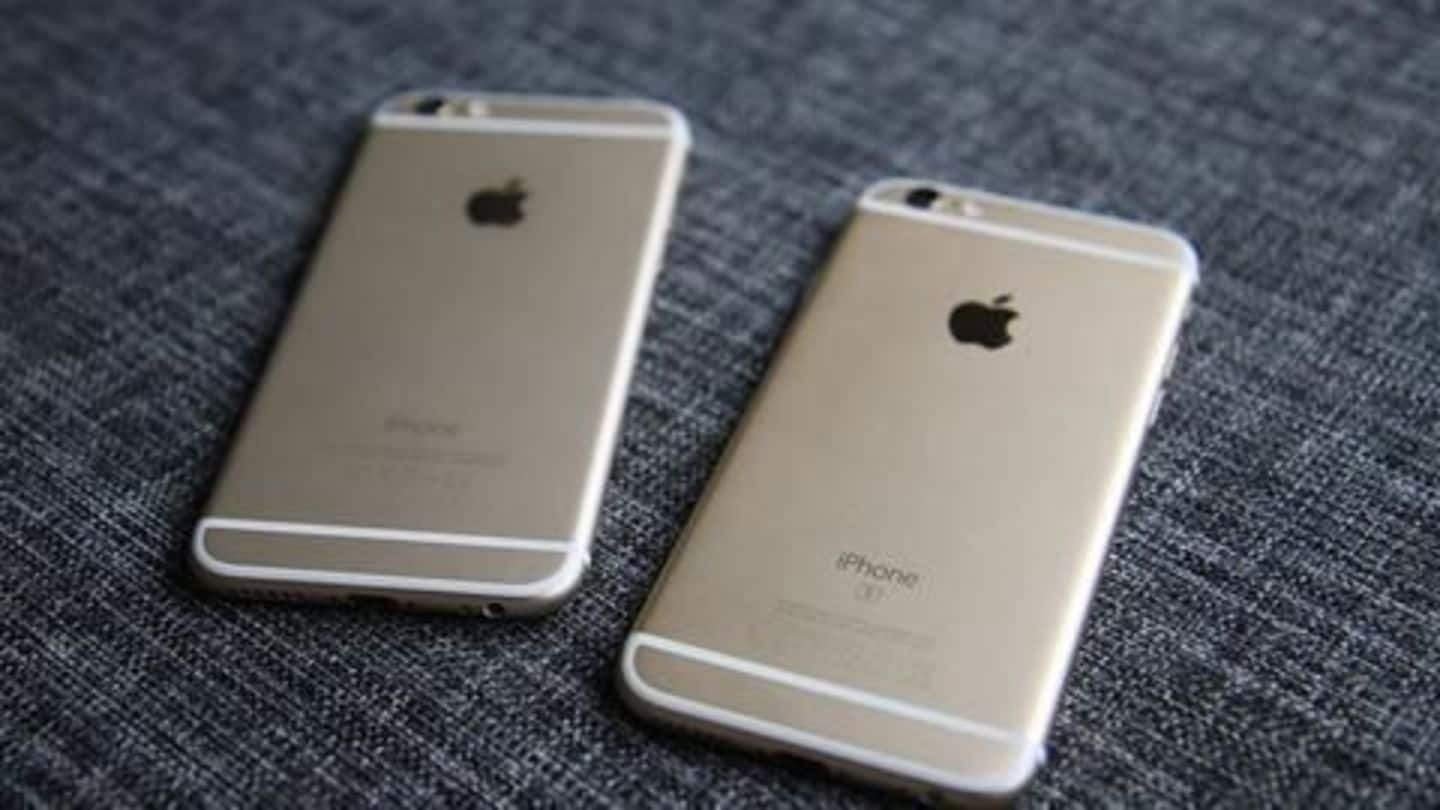 Financial services company IHS Markit has pegged the iPhone 6s as the best selling smartphone in the world in 2016. The iPhone7 and 7s were the best sellers in Q4 of FY'16. Samsung Galaxy S7 Edge and S7 ranked fifth and ninth. China's Oppo also made it to the top-ten. Samsung lost out on ratings as the Note 7 disaster was still fresh.
Apple changes the game, introduced touch with iPhone
The original iPhone was released in the US on 29 June 2007. The original iPhone was launched on AT&T's network only. It introduced the unprecedented multi-touch interface, access to a variety of built-in iOS applications and robust mobile internet functionality. The first-generation 8GB iPhone was available on a 2-year contract and cost $599 (later lowered down to $399 in September 2007).
iPhone 3G announced; to come with 3G networking
On 11 July 2008, the iPhone 3G hit the American market "complete with 3G networking, better battery life, a slimmer profile, and global positioning system support." It was also released later in 70 other countries.
Jobs unveiled the new iPhone 4 with a 3.5-inch multitouch screen with 960 × 640 resolution. Apple was calling it 'Retina Display'. The size was smaller than its predecessor, 34% thinner and slightly heavier. Its camera had a bigger sensor, was backlit and with bigger lenses. It had a built-in gyroscope, essentially meaning "that it could track movement with a very high precision".
iPhone 5 delivers punch with added awesomeness
Apart from the iPhone given, this new model had a 4-inch display. The new screen resolution was 1136 x 640. The most dynamic improvement was the iPhone's "display features in-cell touchscreen technology, integrating the touch sensors right into the display itself." It came with LTE web browsing and 8-hour battery life. Apple also added a new Panorama mode to its camera software.
Thinnest, lightest iPhone so far
Mapping 7.6mm in width and 112 grams in weight, iPhone 5 was the "thinnest and lightest iPhone that Apple has ever made", and was created "entirely" out of glass and aluminum.
iPhone6: The big boys with large displays
Apple unveiled its iPhone6 and 6Plus on 9 September 2014. It set a record with the pre-orders of the iPhone 6 and iPhone 6 Plus exceeding 4 million within its first 24 hours of availability. These phones were Apple's answer to silence competition with larger displays: 4.7 and 5.5 inches (6 and 6plus respectively). Apple upgraded its "cameras, improved LTE and Wi-Fi connectivity".
Apple launches its power gizmos: iPhone6s & 6s Plus
Apple launched the next generation models of its iPhones-–the iPhone 6s and the iPhone 6s Plus. Its most powerful feature is the brand-new 3D Touch display. This enables users to "peek" into the content inside of apps. The current versions boast of 2 cameras: iSight camera a new introduction with front-flash. The 16/64/128 GB iPhone6s and 6sPlus are pegged at $199/299/399 and $299/399/499 respectively.
Apple investigating video of burning iPhone 7 Plus
A video and several photos of the iPhone 7 Plus were shared on Twitter by a user. They show the phone's back panel deranged by a swollen battery, smoke coming out of a crack in the side where the screen has come away from the casing. Apple is currently investigating claims about an iPhone 7 Plus "blowing up" due to battery issues.