Hero acquires 60% stake in Sri Lanka's BSH
Hero acquires 60% stake in Sri Lanka's BSH
Written by
Vaneet Randhawa
Edited by
Gaurav Jeyaraman
Mar 24, 2016, 09:24 am
3 min read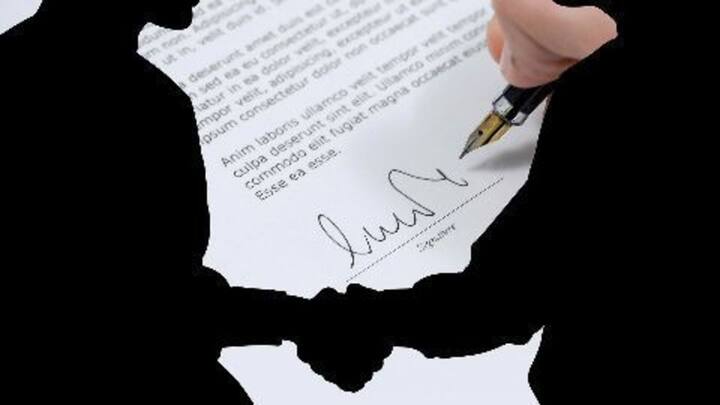 India's largest bicycle manufacturer Hero Cycles bought a 60 percent stake in BSH Ventures Pvt Ltd., Sri Lanka's largest bicycle maker. Confirming this, BSH Ventures' Chairman Jeyam Perumal said that the Chairman of Hero Cycles Pankaj Munjal will be in Sri Lanka on 1 April to sign the deal. Through the deal, Hero seeks to enter the European market where BSH manufactures Raleigh cycles.
From humble beginnings to motorcycle hero
Hero group was established by Munjal brothers who hailed from Pakistan who started a bicycle unit called Hero Cycles in Ludhiana (Punjab) in 1956. Hero became the biggest manufacturer of bicycles in India by 1975 with an amazing production rate of 7500 cycles per day. Hero allied with Honda Motors of Japan to forge Hero Honda Motors Limited in 1984, becoming a motor-cycle giant.
Hero Cycles its way into the Guinness Book
In 1986, Hero Cycles entered the Guinness Book of World Records by producing over 18,500 cycles a day.
In August 2011, Hero MotoCorp split from Hero Honda Group. Honda's hesitation to fully share technology with Hero was the primary reason. Hero paid high royalty payouts to the Japanese company which was an irritant to the former. Moreover, Munjal family managed Hero Honda refused to merge its spare part business with Honda's independent fully owned subsidiary Honda Motorcycle and Scooter India (HSMI).
Hero Cycles pegging growth spurt of 15%
Hero Cycles Ltd revealed that it was hoping for a 15% growth in sales. This news came after Hero began expanding manufacturing units and shifted focus on high-end products. The company recorded an annual turnover for the fiscal 2012-13 at Rs.1,450 crore. The company aimed at selling six million units of bicycles in the 2013-14 fiscal year.
Hero Cycles mired in espionage charges
German bicycle producer MIFA levied charges of industrial espionage on Hero Cycles. These charges come after Hero Cycles pulled out of the deal to buy 60% stake in MIFA for Rs.160cr on the grounds that MIFA did not "meet the closing conditions mentioned in the contract". However, MIFA said that Hero had violated "duty of loyalty" and also blamed the delaying of "buyout process".
Hero Cycles to build assembly plant in Poland
Hero Cycles revealed its plans to start an assembly plant in Poland to cater to the European market, with special focus on the UK and Germany. With this plant, the company aims to become the third-largest player in the UK cycle market. Hero Cycles' European strategy entails frugal manufacturing in India and assembling in Poland in order to be introduced in Germany and UK.
Hero Cycles picks up stake in Avocet Sports
Hero Cycles acquired a majority stake in UK-based Avocet Sports, marking its entry into the high-end bicycle market in Europe. The details of the deal were not disclosed. This marks Hero Cycles' first overseas acquisition. Hero Cycles Chairman and MD Pankaj Munjal said that the two companies will work together and use "our respective strengths to manufacture and distribute world-class products".
Father of cycle industry OP Munjal passes away
Few hours after the Avocet Sports deal came through, Om Prakash Munjal, Co-Chairman and founder of Hero Cycles Ltd passed away in Ludhiana on 13 August 2015. He was 87.