Paytm Payments Bank starts operations, offers zero-balance accounts
Paytm Payments Bank starts operations, offers zero-balance accounts
Written by
Anish Chakraborty
May 23, 2017, 12:05 pm
3 min read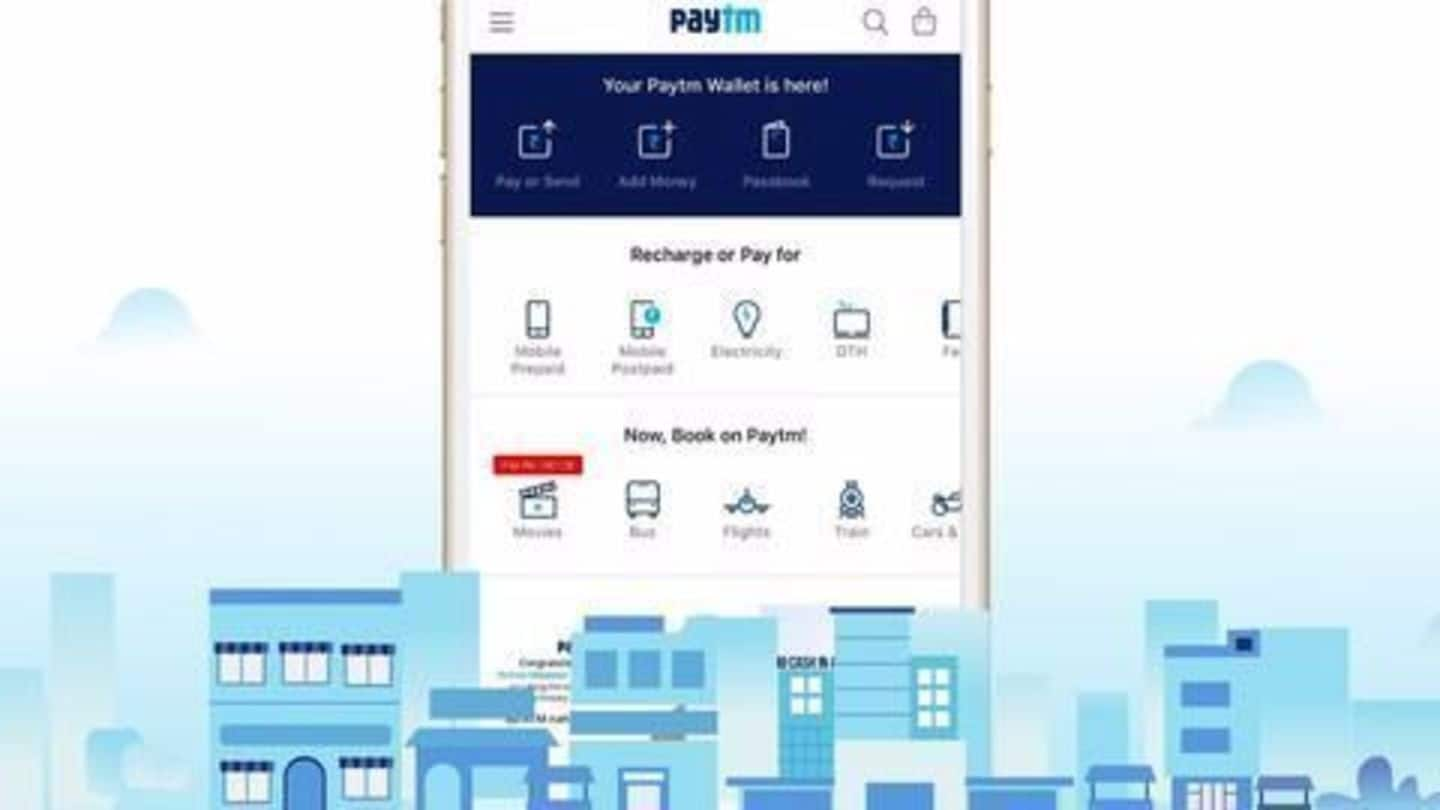 Paytm Payments Bank, in a gradual roll-out, will start operations in North India on May 23. In the first phase, it will offer accounts to users on invite-only basis. The first physical branch in Noida will also go live today. It will be rolled out to other metros later. In the next two years, it will invest Rs. 400cr to expand its banking network.
Paytm payments bank and what it means for users
Vijay Shekhar Sharma-led Paytm has been okayed by the RBI to start its payments bank; the Noida-based firm is expected to begin its operations under Renu Satti, from 23rd of May, 2017. Paytm's shift from a digital wallet player to a payments bank platform has been on the anvil for quite some time. But, how exactly will your life change as a Paytm user?
Users will have an option to discontinue
Paytm will now change from a digital wallet business to a payments bank, for which the CEO and founder of the company Vijay Shekhar Sharma has now been given a license. The digital money transaction platform will become a part of Paytm Bank Limited; customers will get an option to discontinue their wallet services by sending across intention for the same by May 23.
This will not hamper the app's capabilities
There won't be any notable changes at the users' end; the current balance will get automatically transferred to the new entity. Several banks have their own wallet businesses like ICICI Pockets, HDFC Chillr etc, which don't interrupt their usual bank business. The Paytm app will work as it does now and users will be able to avail all the services offered by the app.
How does a payments bank differ from a regular bank?
A payments bank cannot lend or give advance money to its customers, neither can it issue credit cards, however, it is allowed to issue cheque books and debit cards like any usual bank. Keeping in mind the rules of a payments bank, Paytm users can now only keep up to Rs. 1 lakh in their new Paytm payments bank account and earn interests.
Airtel, India's first payments bank
Airtel opened up the first payments bank in 2016 and uses 2.5 lakh Airtel retail stores as fronts for its banking arm. On Paytm's payment bank initiative, Airtel's Sunil Mittal said that, "We are products of competition. We will compete head on as we have a massive distribution channel and reach. There are 1.3 billion people to be served and we will compete."
What is Paytm Payments Bank offering its users?
Paytm Payments Bank will offer users a 4% interest rate on savings accounts, compared to Airtel's 7.2%. The millions of merchants registered will be offered current accounts. Zero-balance accounts will be on offer. Online transactions including IMPS, NEFT and RTGS will be free. Debit cards will also be offered at an annual charge of Rs. 100.