PropTiger buys Housing.com
PropTiger buys Housing.com
Written by
Vaneet Randhawa
Edited by
Gaurav Jeyaraman
Jan 10, 2017, 11:02 am
4 min read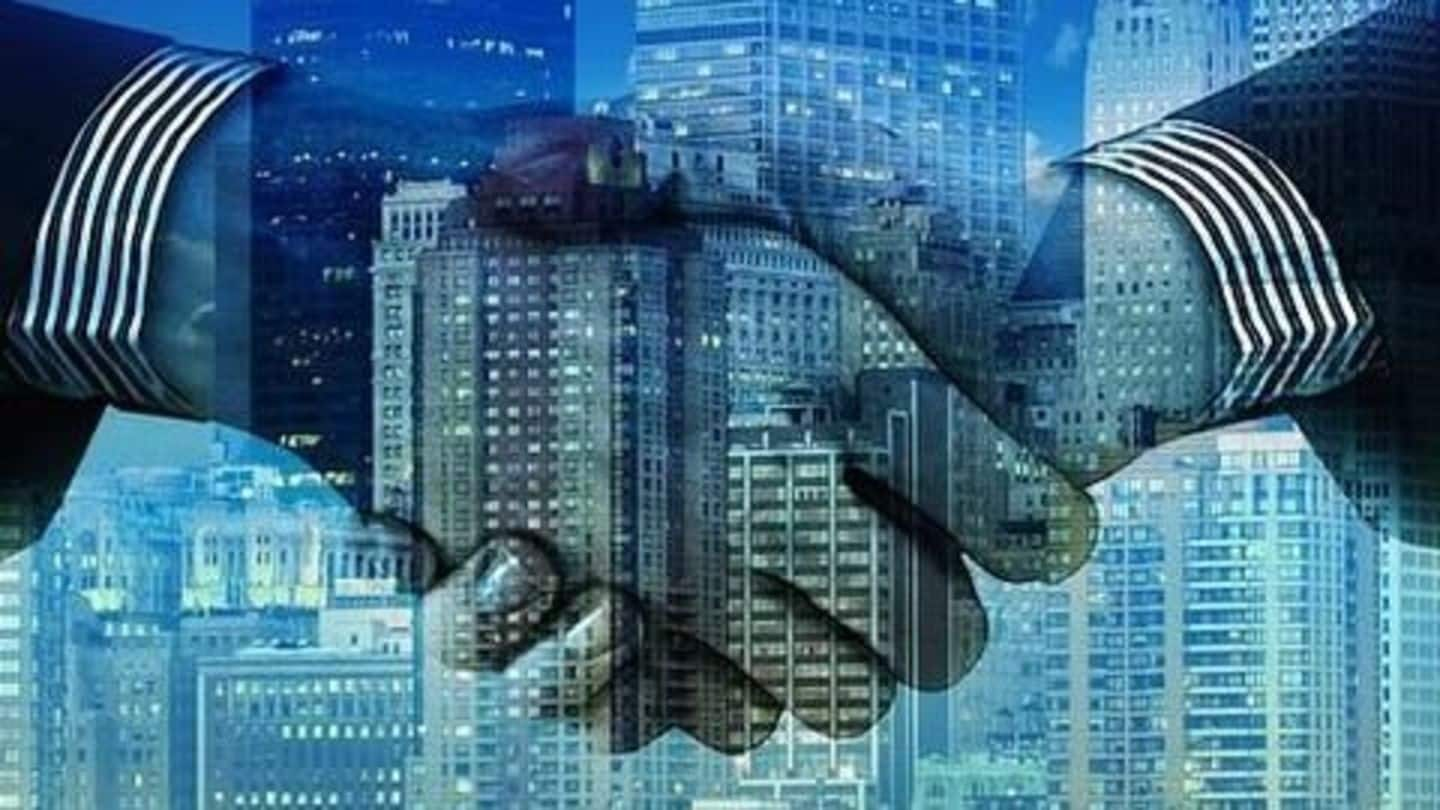 Real Estate portal PropTiger has bought Housing.com in an all-stock deal, valued at about $70-$75 million; Housing.com's CEO Jason Kothari has quit with immediate effect. The new entity will offer the full range of online and offline real estate services, including legal/financial diligence, property registration and post- sales service. The valuation of the new entity is between $270-$285 million.
Housing.com: The realty search portal
Housing.com is a search portal based in Mumbai which "allows customers to search for housing based on geography, number of rooms, and various other filters". It was founded in June 2012 by 12 students from IIT Bombay. In September 2013, the company bought the Housing.com domain and acquired 03-333-333-333 as their telephone number at the cost of $10 million.
Housing's initial capital
Housing's first influx of funds came from Zishaan Hayath, co-founder of Chaupaati Bazaar in 2012. This was followed by series-B funding by Haresh Chawla, partner at private equity firm India Value Fund Advisors.
Nexus invests $2.5 million in Housing
Nexus Venture Partners invested $2.5 million in realty portal Housing from its India-focused fund of $270 million. Co-founder Advitiya Sharma said the funding would be used by the company to expand its data science teams (labs) which would give algorithms on the neighbourhood's favourability. With these funds, the company also moved to Bangalore, its fifth city after Mumbai, Gurugram, Hyderabad and Pune.
Housing raises $18 million from Helion
Housing received almost $18 million (approximately Rs.110 crore) in a fresh round led by Helion Venture Partners and others. Sources acquainted with the deal said that the funding will be utilized by the company to expand from the present 12 cities to 40 cities. Housing claimed that it had already mapped over "80,000 houses in Mumbai, and over 50,000 houses in Bangalore."
Rs.115 crore for Housing in next round
In its next round of funding, Housing raised Rs.115 crore from venture capital funds "Helion Venture Partners, Nexus Venture Partners, and Qualcomm Ventures". Helion invested Rs.48 crore while Nexus and Qualcomm made sizeable investments of Rs.43 crore and Rs.24 crore respectively. Housing was to "expand its new projects, extend its technology to new platforms, and increase its branding and marketing activities" with these funds.
Housing gets a whopping $90 million from SoftBank
SoftBank, the Japanese investment fund led a whopping investment of $90 million in Housing alongside Falconedge amongst other investors. Housing's co-founder Advitiya Sharma said these funds will help the company "map over 40 million houses across 300 cities in India". Further, he disclosed that the company had raised as much as $121 million so far "through five rounds of funding".
Housing.com drops its CEO
In June 2015, Housing's Rahul Yadav (CEO) accused Shailendra Singh (MD Sequoia India) of pilfering Housing.com's staff which started a huge row. Subsequently, he was dropped from the company altogether, on grounds of objectionable behaviour.
SoftBank infuses another Rs.100 crore in Housing.com
SoftBank has allocated Rs.100 crore in the realty portal Housing.com to drive the growth of the realty portal. The funds came at a time when Housing has been streamlining its operations in order to concentrate on its core business i.e. home buying and selling. Housing said that these funds would be used to "drive its new strategy and growth plans".
Former 99Acres.com Business Head invests in Housing.com
Former business chief of 99Acres.com Vineet Singh (current MD of Buildzar) has invested in the online real estate platform Housing.com. The details and the amount invested were, however, not revealed. Housing.com confirmed that Singh would work closely with the management team as a senior advisor. Housing.com CEO Jason Kothari said: "We believe that his association will further fuel the ambitious growth plans of Housing".
Where are the founders now?
Of the 12 original co-founders of Housing.com, only 3 are still with Housing. Rahul Yadav, who exited on a dismal note after shaky relations with investors was working on a new venture, but has reportedly shut it. Advitiya Sharma now runs an education start-up, GeniusTeacher.
SoftBank comes in with bridge round for Housing.com
SoftBank, the lead investor in Housing.com, which had earlier invested $15 million in the portal, has reportedly added another $5 million as a bridge round. Sources stated that Housing is in talks with one of its offline rivals for a merger or a possible take-over. Sources said discussions were held with real estate consulting firm JLL and housing financier HDFC Ltd.