Lok Sabha approves the Insolvency and Bankruptcy bill
Lok Sabha approves the Insolvency and Bankruptcy bill
Written by
Kartikeya Jain
Edited by
Vaneet Randhawa
May 05, 2016, 07:21 pm
4 min read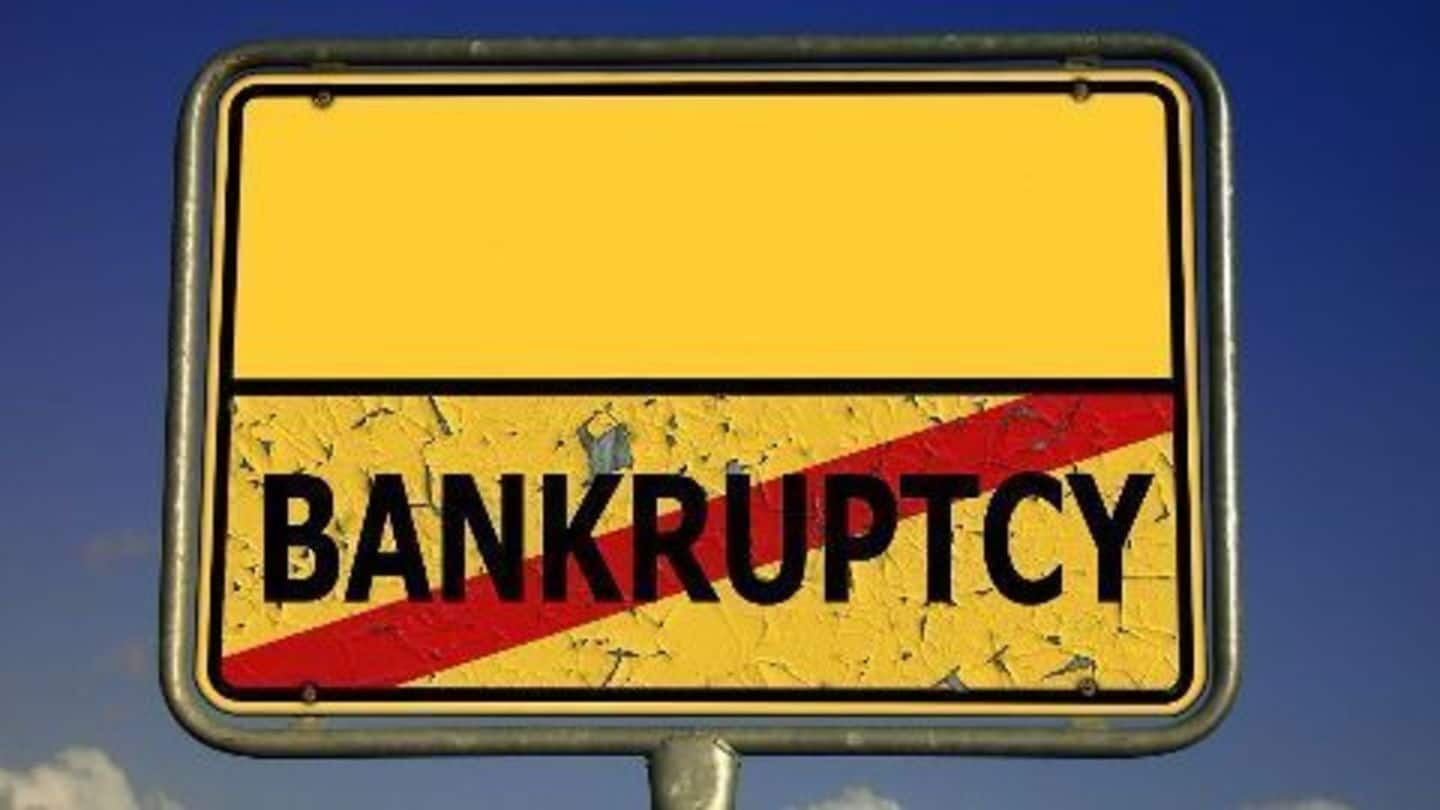 The Lok Sabha passed the Insolvency and Bankruptcy Code 2016. It also approved all the amendments recommended by the joint committee of Parliament The act aims to provide a faster process for settling insolvency concerns. The act will amend laws like the Companies Act making it the primary legislation to cater to corporate insolvency and also assist in accelerated debt recovery for creditors
A legal proceeding involving a person or business that is unable to repay outstanding debts. In most jurisdictions, bankruptcy is imposed by a court order, often initiated by the debtor.
What were the existing laws?
India did not have a bankruptcy code but two different insolvency laws set up in British period. The Presidency Towns Insolvency Act, 1909 is applicable in Mumbai, Chennai and Kolkata, while the rest of the country comes under the Provincial Insolvency Act, 1920. A person whose liabilities exceeded his assets, making it impossible for him to pay the debt could file for insolvency.
New bankruptcy code for India soon: Modi
Speaking at a tech summit in Bengaluru, PM Modi said that they were working on a new bankruptcy code. He said that a company law tribunal would be set up to improve ease of doing business in India with a transparent and predictable tax regime. Lengthy litigation process, difficult arbitration procedures and deficient bankruptcy laws were the main concerns of doing business in India.
Ease of doing business in India
A recent World Bank report ranked India at 130 out of 189 countries on the ease of doing business, up 12 places from its 142 rank last year.
Panel to submit bankruptcy report to Fin Min
Aiming to modernize the bankruptcy process, the law panel appointed by the government recommended vast changes to bankruptcy laws. They recommended establishing a network of insolvency professionals to lighten the courts' workload and tackle delays. Under current rules, even deciding whether to save or liquidate an ailing company could take many years. The proposals would be submitted to the Finance Minister on November 2.
Govt publishes law panel's bankruptcy proposals
The government published the law panel's proposals to replace the outdated and overburdened bankruptcy process and called for public comment on it. The changes would bring insolvency professionals to run the resolution process. Creditor committees would be set up to reach a verdict on an ailing company's future in up to 180 days. The government's involvement would be removed from it.
What proposals were made by the law panel?
The panel proposed early identification of financial distress so that steps could be taken to revive the ailing company. It proposed to establish an Insolvency Regulator to exercise regulatory oversight on insolvency professionals and agencies. It recommended a transition provision during which the Central government will exercise all powers of the Regulator until the time the Regulator is established.
What other proposals were made?
The report suggested the insolvency resolution plan prepared by the resolution professional has to be approved by a majority of 75% of voting share of the creditors. It also laid down a clear, coherent and speedy process for early identification of financial distress and revival of the companies. It said that the National Company Law Tribunal should be the legal authority over companies.
Joint Committee makes recommendations on bankruptcy code
A Joint Committee in its recommendations on bankruptcy contended that a bankrupt person cannot hold public office or contest elections. The bankrupt cannot also function as a director of any business. A person would be disqualified from being a trustee or representative of any trust, estate or settlement, when declared bankrupt. The Code will be taken up for passage in the ongoing Parliament session.