Murthy's allegations are 'false and slanderous', says former chairman Seshasayee
Murthy's allegations are 'false and slanderous', says former chairman Seshasayee
Written by
Anish Chakraborty
Sep 01, 2017, 02:52 pm
2 min read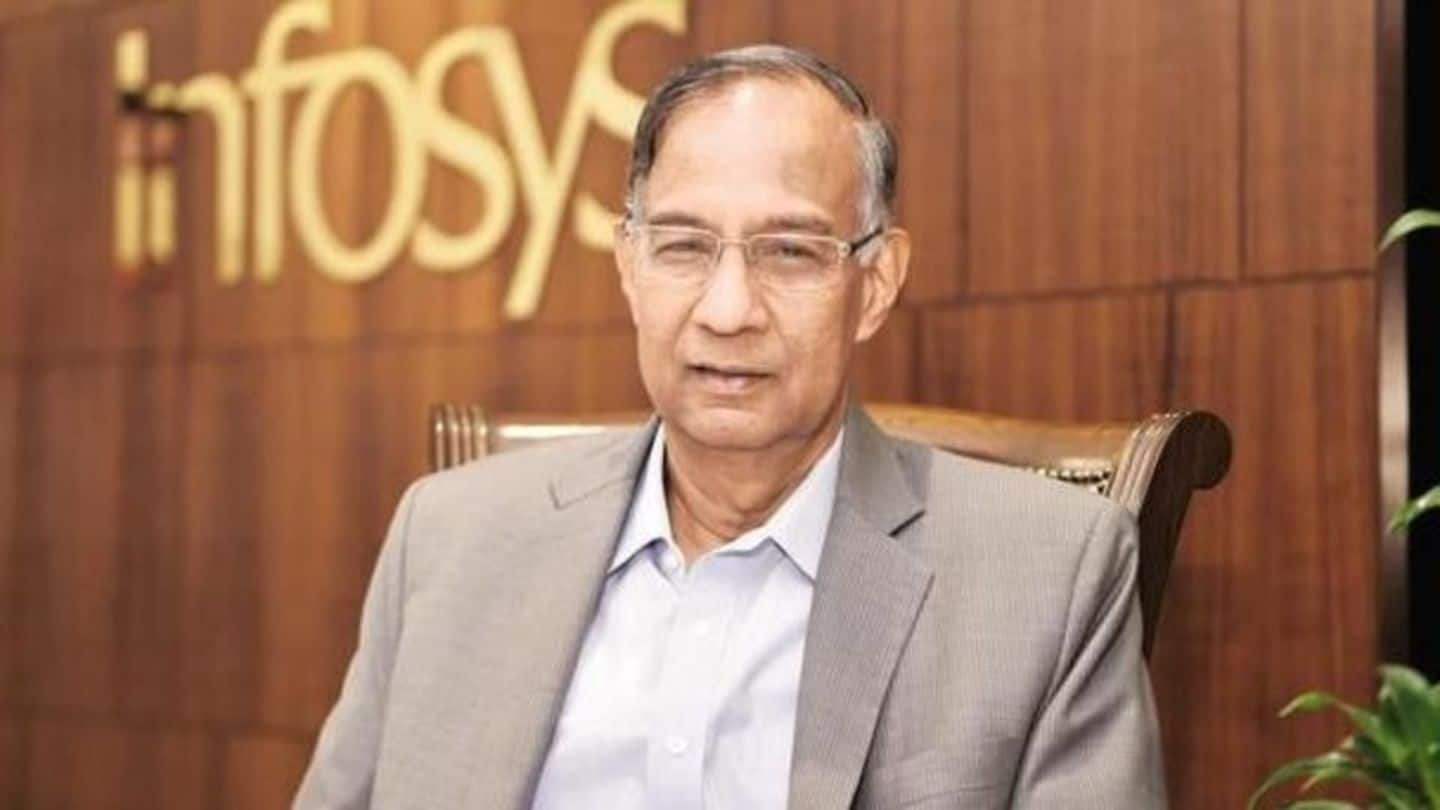 Responding to Infosys co-founder Narayana Murthy's allegations of lying, former chairman R Seshasayee slammed the "false and slanderous" accusations, saying he didn't understand the reason behind the persistent vendetta. He said Murthy used "misleadingly attributes words" for him. Seshasayee added words attributed to independent directors Jeff Lehman and Roopa Kudva were also "egregiously taken out of context".
Infosys founder Narayana Murthy's mysterious whistleblower strikes again
Kickstarting a fresh chapter of controversy, Infosys founder N.R. Narayana Murthy said that a whistleblower had informed him that the former Chairman R. Seshasayee had lied to the firm's shareholders in its 33rd Annual General Meeting (AGM). This revelation comes as a rebuttal to the accusations made by the previous board that Murthy was the mastermind behind Sikka's exit from the firm. Here's more.
Murthy told the global institutional investors via conference call that the whistleblower had informed him that instead of disclosing the real reason why the firm's ex-CFO (Rajiv Bansal) was paid, Seshasayee told the investors that it was due to his long service. He quoted the whistleblower, saying, "In reality, it was paid to protect the secrets of the CEO and the Board."
This revelation came 10 days after the previous board accused Murthy of being the reason behind Infosys's first non-founder CEO Vishal Sikka's exit. It's to be noted that Seshasayee resigned from the board to make way for the co-founder Nandan Nilekani as the non-Executive Chairman. Previous board co-chairman Ravi Venkatesan and independent directors Jeffery S. Lehman and John Etchemendy have also resigned.
Murthy plays the wounded bird
Murthy said that his concern regarding the lack of records pertaining to Bansal's severance pay was brushed aside by Seshasayee, who said it was a mere "housekeeping" matter. Infosys founder, accusing Seshasayee, said, "So much for good governance! During every interaction with the Board, my colleagues and I have requested them to make public to all shareholders the full truth on this matter."
Murthy said, "To me, what was most worrisome was the failure of governance at Infosys in this episode as alleged by the whistleblower." However, Murthy was quick to clarify that these allegations and comments were made by the whistleblower and not him and that he was surprised to know that he was being held responsible for Sikka's resignation.