Jeff Bezos overtakes Bill Gates as the world's richest man
Jeff Bezos overtakes Bill Gates as the world's richest man
Written by
Sumedh Chaudhry
Jul 27, 2017, 08:14 pm
2 min read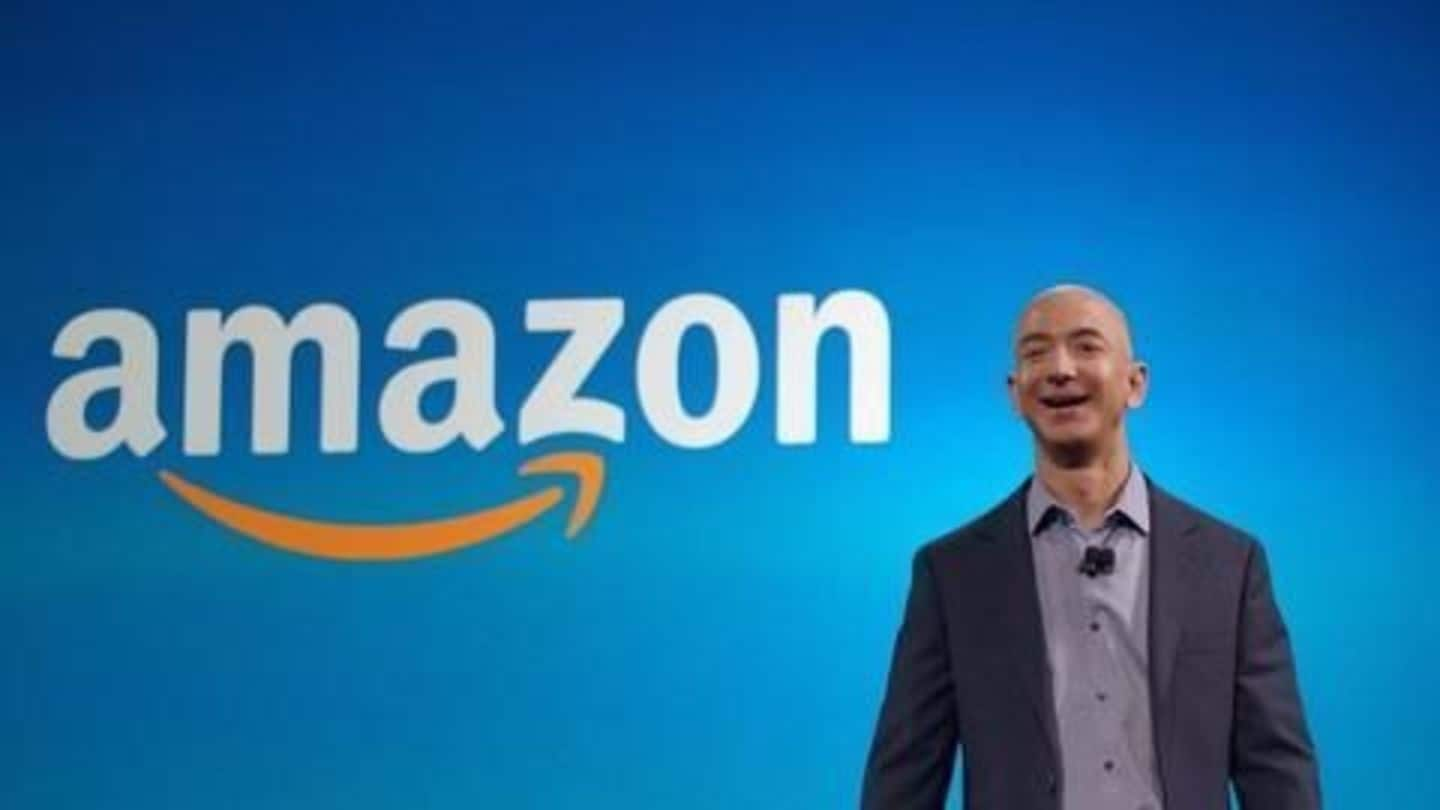 With Amazon's shares witnessing a surge, Jeff Bezos, the owner of the online e-commerce platform, has now surpassed Bill Gates to become the world's richest man. Microsoft co-founder has been holding the top spot since May 2013 but as the market closed, Bezos armed with a net worth of $90.9 billion toppled Gates, who has $90.7 billion in his kitty, to take the mantle.
Jeff Bezos, born 12 January 1964, is a tech entrepreneur with a massive online retail e-commerce platform under his belt. The venture, Amazon.com, is touted to be one of the largest portals for retailing a variety of products and services. His net worth at about $65.05 billion is attributed to Amazon witnessing a surge in its stock price, and recording massive profits this year.
Bezos: Life and education
Jeff Bezos was born in Albuquerque, New Mexico, to Jackie and Ted Jorgensen, a young couple whose marriage did not last for more than a year. Bezos was later brought up by his stepfather, Miguel Bezos, who introduced him to the world of science. During summers, he spent time exploring mechanics and technology with this grandfather, who was heading the US Atomic Energy Commission.
Bezos' tryst with space travel
Bezos' young fascination for space led him to launch his startup Blue Origin in 2000, that was kept under wraps till late 2006. He wished to build amusement parks and hotels in space and even spent millions building a clock that would last 10,000 years.
Jeff Bezos kickstarts his career
Bezos' career and milestones
Bezos soon went on to complete his Bachelor's in computer science and electrical engineering from Princeton University. After his first stint at Wall Street, he launched Amazon.com in 1994, after chalking out studies based on increasing internet users. After starting out as an online bookstore, it diversified into providing everything from cloud services to e-readers, and reported sales of over $29 billion this year.
Bezos buys news organization Washington Post
In early 2013, news organization The Washington Post was acquired by the Amazon founder, although Bezos said that this purchase will not have any ties to the online e-retail site. The deal was effected on 1 October 2013, with Bezos's Nash Holdings taking its control.