Reliance Jio announces 'Dhan Dhana Dhan' offer for 3 months
Reliance Jio announces 'Dhan Dhana Dhan' offer for 3 months
Written by
Anish Chakraborty
Edited by
Vaneet Randhawa
Apr 11, 2017, 06:17 pm
3 min read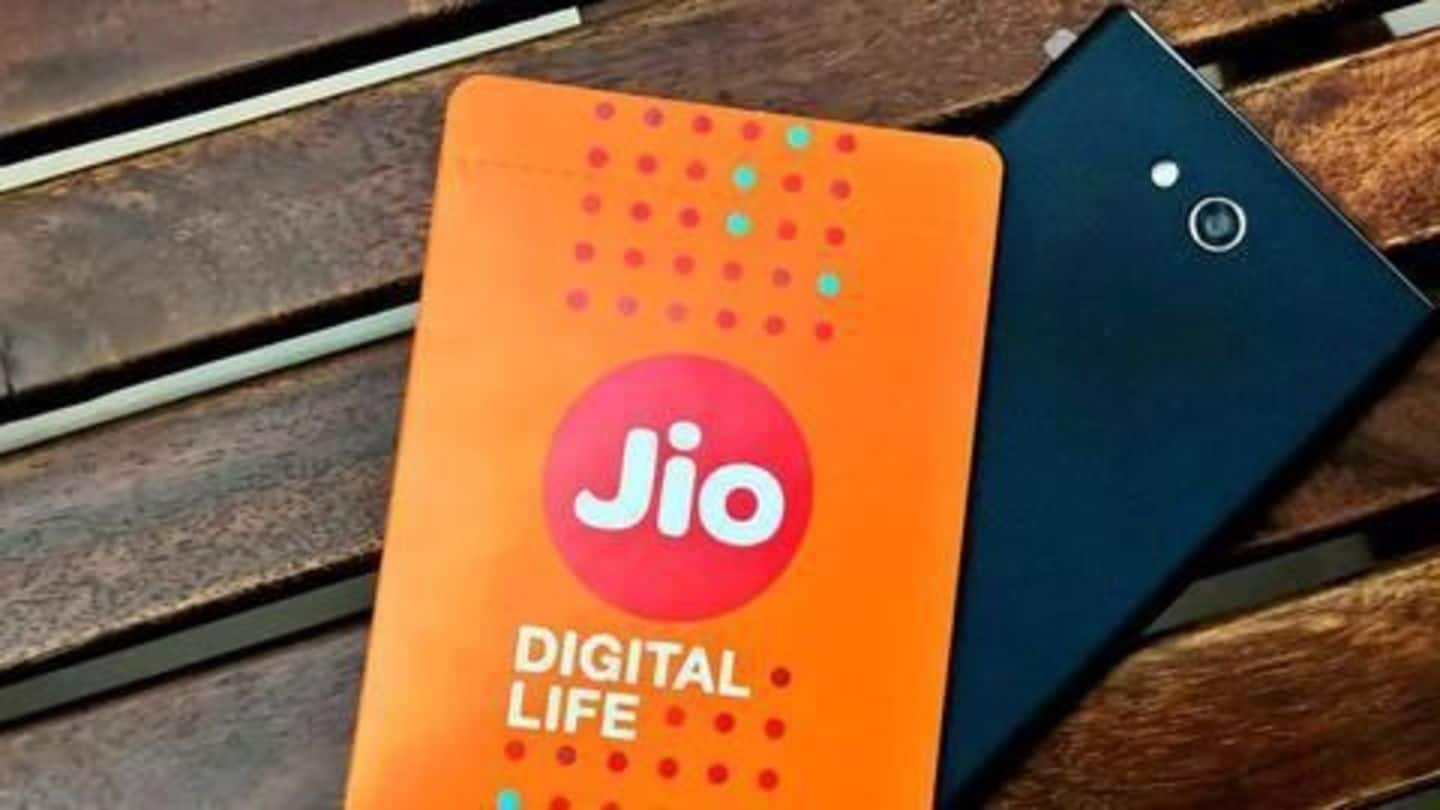 There is good news for Reliance Jio customers as the company announced Dhan Dhana Dhan offer which entails 3-months worth of free services. Jio Prime subscribers will also get benefits of 84GB for 84 days on the initial recharge of Rs. 309, and those recharging for Rs. 509 can avail 168GB for 84 days. The site also said new subscribers could get additional benefits.
Reliance Jio and its never ending "surprises"
It appears that TRAI restriction on Jio 'Summer Surprise' offer has not dampened the firm's aim of doling out offers to consolidate market share. Jio is now set to roll out new "exciting offers" and updated tariff packs soon, according to its official website. There is, however, still a chance to make use of the free offers if you haven't as of yet.
Reliance Jio is a misfit in TRAI's "regulatory framework"?
TRAI had recently asked the company to stop rolling out its "summer surprise" offer as according to the regulator, it does not fit into the "regulatory framework". TRAI had earlier allowed Reliance Jio to continue with their Welcome offer and then the Happy New Year offer, which was basically an extension of the former one with free voice calls and data.
What was exactly Jio's Summer surprise offer?
In the Summer surprise, Jio had extended its free services further for three more months. Customers only had to do a Rs. 303 or higher recharge by April 15 to enjoy extended benefits given by Reliance. Following the new verdict by TRAI, Jio has now said that it will be withdrawing the new offer "as soon as operationally feasible, over the next few days."
What happens to customers who have already recharged?
The customers who have already signed up for the Prime membership with Rs. 303 (or more) tariff won't be losing their money. The subscribed Prime members will still be eligible for free services, even if Jio stops rolling out the latest plan. After the implementation of TRAI orders, the voice calls will still remain free, as was announced at the time of its launch.
What about the customers that didn't sign up yet?
Jio said that it will take few more days to figure out the situation and stop the subscription plans so customers still have some time to sign up and get the summer surprise benefits. There has been no change in the deadline as of yet for users to enrol for the Prime membership. It's still April 15, extended from the original March 31 deadline.
Consumers are rather unhappy with TRAI
Following TRAI's decision, a Hyderabad-based techie Amit Bhawani has started a petition for affordable internet, as following the end of Jio's free facilities consumers will have to go back to paying higher rates for internet. The petition explains that it is not for any particular company but is "in favour of any Telecom Operator that is offering affordable Internet to the consumers."
Mukesh Ambani-India's richest man
Mukesh Ambani, who owns Reliance Jio along with several other vested interests is the richest man in India and stood at number 33 with $23.2 billion net worth at Forbes 2017 Billionaires list.