JioPhone deliveries to start from September 21
JioPhone deliveries to start from September 21
Edited by
Shikha Chaudhry
Sep 02, 2017, 06:54 pm
2 min read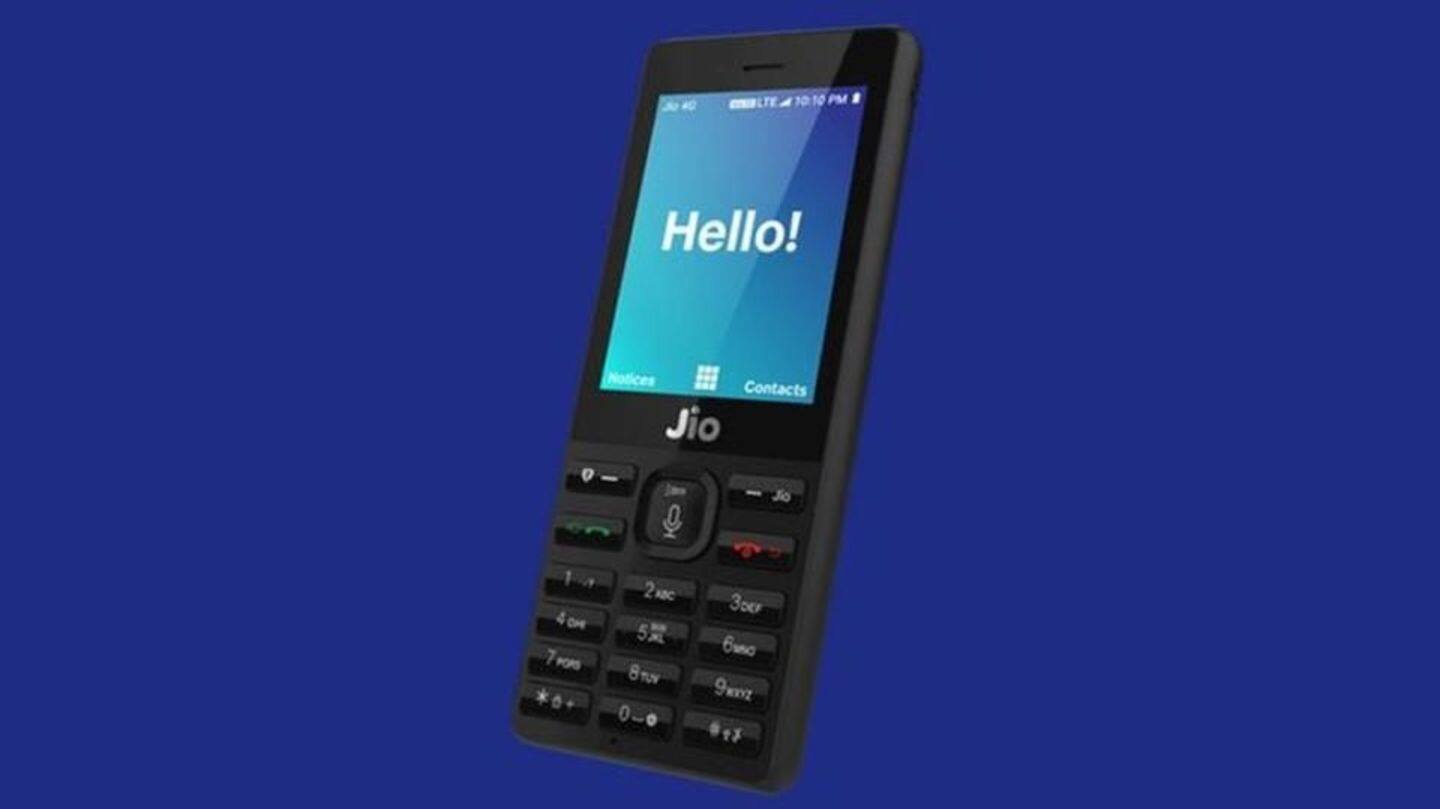 Jio will start deliveries of its much-awaited JioPhone during the Navratri week starting September 21, a channel partner of Reliance Retail said. However, there's no official word from Reliance yet. Customers who paid Rs. 500 at the time of pre-booking have to pay another Rs. 1,000 upon delivery. Within three days, six million units had been ordered, post which pre-booking was suspended.
About the JioPhone: Specifications
The 4G VoLTE feature phone comes with a 2.40-inch display and 240x320 resolution. A unique feature is that it facilitates secure mobile payments through NFC, like Apple Pay or Samsung Pay. It supports 22 Indian languages. Long-pressing 5 will send a distress message to chosen contacts. Another interesting accessory is the JioPhone Cable TV, which lets users to connect their phones to television.
The phone is being given for free, but customers will have to pay a security deposit of Rs. 1,500, refundable after 36 months. A monthly plan of Rs. 153 will come by default. It will have unlimited calling and data capped at 500MB daily. The Rs. 309 plan is mandatory for JioPhone TV. There are also new 'sachet plans', including seven-day and two-day plans.
How to register online for the phone
Log on to www.jio.com. You will see a 'Keep me posted' option below a JioPhone ad. Click on it. You will then get a 'Register Interest' form. Fill in necessary details like name, email, phone number and pin code. Click on 'I accept terms & conditions', then submit. Alternatively, you can head to the MyJio app to express interest.
JioPhone pre-booking to start on 24th August
Pre-booking of the JioPhone will start today at 5:30 pm through its website, app and all retail stores, the company has announced. Customers will have to pay Rs. 500 at the time of booking. An additional Rs. 1,000 has to be paid at the time of delivery in September. The total will be refunded after 36 months when the customer returns the phone.
Jio suspends pre-booking for its phone after "millions" placed orders
In just four days, "millions" have placed orders for the JioPhone, leading to the company suspending pre-bookings for now. According to reports, servers for the website and the MyJio app also slowed down temporarily due to the massive traffic. "We will inform you when pre-booking resumes," it said on its website.