LinkedIn pushes Microsoft revenues
LinkedIn pushes Microsoft revenues
Jan 27, 2017, 01:24 pm
3 min read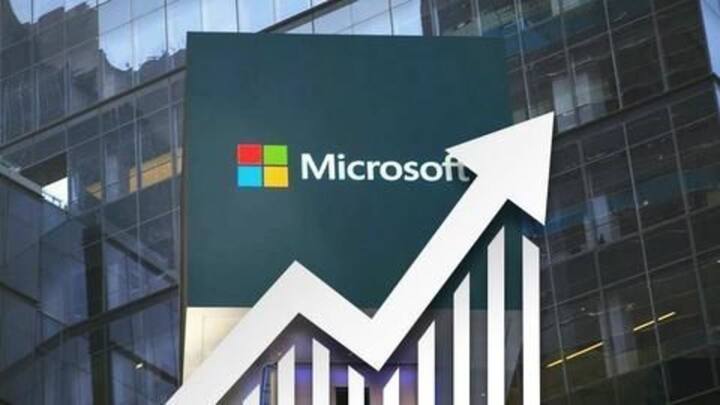 Microsoft reported that its profits rose 3.6% to $5.2 billion, while revenues edged up one percent to $24 billion, as it absorbed LinkedIn. Gains were seen in cloud computing and other new segments. Microsoft said LinkedIn boosted the company's revenues but did not do much for profits. They said the LinkedIn acquisition added $228 million in revenue but erased $100 million in net profit.
LinkedIn is born, receives $4.7 million funding
Founded in December 2002, LinkedIn is a business-oriented social networking service which is headquartered in California. LinkedIn "allows its members to create business connections, search for jobs, and find potential clients." LinkedIn was founded by Reid Hoffman and founding team members are from PayPal and Socialnet.com. In 2003, Sequoia Capital led a $4.7 million series A funding round.
Subsequent funding for LinkedIn, crosses billion dollar valuation
In October 2004, Sequoia Capital invested $10 million in Series B round. Bessemer Venture Partners and the European Founders Fund invested $12.8 million In January 2007. In June 2008, Greylock Partners, Sequoia Capital and other venture-capital firms obtained a 5% stake in the business for $53 million, giving the company a valuation of almost $1 billion. In October 2008, it got another $22.7 million.
LinkedIn filed for an initial public offering in January 2011 and traded its very first shares under the NYSE symbol "LNKD" on 19 May 2011.
LinkedIn's prized acquisitions
mSpoke ($0.6mn) was the first company acquired by LinkedIn in 2010, followed by ChoiceVendor ($3.9mn). In 2011, it acquired CardMunch ($1.7mn), Connected and IndexTank. Rapportive ($15mn) and SlideShare ($119mn) were then acquired in 2012 and Pulse ($90mn) in 2013. In 2014, Newsle, Bright ($120mn) and BIZO ($175mn) and Careerify, Refresh.io, Fliptop and Lynda.com ($1.5bn) were acquired in 2015. In 2016, LinkedIn acquired Connectifier.
106mn active users, site in over 24 languages
As of March 2016, LinkedIn had more than 400 million users, amongst which 106 million were active. The site was also available in 24 languages.
Microsoft acquires LinkedIn for a whopping $26.2 billion
In its biggest ever deal, LinkedIn was acquired by Microsoft for $196 per share. The all-cash transaction was valued at $26.2 billion and is inclusive of LinkedIn's net cash. While reporting directly to Microsoft CEO Satya Nadella, Jeff Weiner will continue to remain CEO of LinkedIn. The deal is assumed to close in 2016, both the companies announced in a joint statement.
How LinkedIn will help Microsoft in the long run
Buying LinkedIn represents Microsoft's significant step to reinvent itself "from the leading PC software maker to a company that sells business technology services more generally." Access to LinkedIn's data will be very valuable for Dynamics, Microsoft's customer relationship management software. Moreover, Microsoft also hopes to blend data from LinkedIn into Cortana, the personal assistant that is Microsoft's reply to Siri and Google Now.
Microsoft officially closes its $26.2B acquisition of LinkedIn
Microsoft will be acquiring LinkedIn for $26.2 billion. The announcement was made by Microsoft Chief Executive Satya Nadella after getting the final European Commission approvals. Mr. Nadella said this deal "will open new horizons for Microsoft's Office suite as well as LinkedIn" and help bolstering Microsoft's revenue and competitive position. The announcement comes six months after the 2 companies started the acquisition talks.