McDonald's to sell 33% stake in Japan
McDonald's to sell 33% stake in Japan
Written by
Ramya Patelkhana
Jan 14, 2017, 08:00 am
3 min read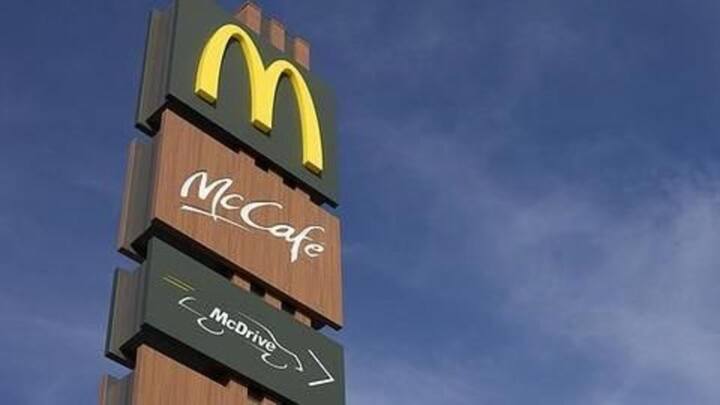 Sources said McDonald's is planning to sell 33% stake in its Japan unit McDonald's Holdings Co Japan Ltd and has begun inviting bids for the same. McDonald's own only 50% of the unit. McDonald's spokeswoman Terri Hickey said "there have been no decisions made at this time." Morgan Stanley will be mediating in the sale of the stake.
McDonald's is one of the first US brands to "strike gold" in China after opening its first restaurant in 1990. It became a symbol of China opening to the West. It is currently the second-largest fast-food chain in China and employs over 120,000 people.
McDonald's to sell businesses in China and Hong Kong
McDonald's, the American fast-food giant, has agreed to sell a controlling stake in its businesses in China and Hong Kong. The businesses would be sold to a consortium including the state-owned CITIC Group and the Carlyle Group for up to $2.08 billion. The deal is the part of a global turnaround as McDonald's is struggling with a slow growth at home.
The new entity will be McDonald's franchisee
CITIC Limited, CITIC Capital Holdings, Carlyle Group along with McDonald's will together form a company, according to the companies' joint statement. The company will be a franchisee for the food chain's operations in mainland China and Hong Kong for 20 years. CITIC, formerly China International Trust and Investment Corporation, is a vast conglomerate with interests in businesses from energy and manufacturing to real estate.
McDonald's to retain 20% stake
CITIC and CITIC Capital will have a 52% stake, Carlyle will take a 28% stake while McDonald's retains 20% stake of the new company. It would focus on growth in smaller cities and open over 1,500 restaurants in China and Hong Kong within five years.
Deal expected to be closed in mid-2017
The deal is expected to be closed by mid-2017 pending regulatory approval. It is one of the biggest China deals for Carlyle, which invested over $7 billion of equity in the country. In 2016, McDonald's rival Yum Brands, which owns KFC, Pizza Hut, and Taco Bell, split off its $6.9 billion China business into 'Yum China' to focus on its huge, struggling restaurant empire.
The state-owned CITIC Group, in a statement to the Hong Kong Stock Exchange, said that the purchase deal would deepen its exposure to China's consumer sector, "which is poised to be the main driver of China's economy for decades to come."
Global Restructuring plan under Chief Executive Steve Easterbrook
Under its Chief Executive Steve Easterbrook, McDonald's is overhauling its global structure to compensate for sluggish growth in markets like France and the US, its largest market. The global restructuring includes re-franchising 4,000 restaurants by 2018, with a long-term goal of franchising 95% of its outlets. The new company in China would concentrate on menu innovation; McDonald's current management team would lead the business.
McDonald's CEO Steve Easterbrook's statement
Easterbrook said the deal will accelerate plans for store expansion in China. He added, "It's going to be a commercially successful outcome for us. We won't be putting capital into the market, but we will be part of the decision-making process."
South China Sea tensions affect McDonald's business
The American fast-food chain, in 2016, had announced its plans to sell its more than 2,600 restaurants in China and Hong Kong. Its sales had taken a hit as tensions in the South China Sea affected the US companies' businesses in the country. McDonald's China business also received a blow in 2014 following a food safety scandal involving one of its meat suppliers.