AIIMS to use MobiKwik for cashless payments
AIIMS to use MobiKwik for cashless payments
Written by
Akriti Asthana
Jan 03, 2017, 06:22 pm
4 min read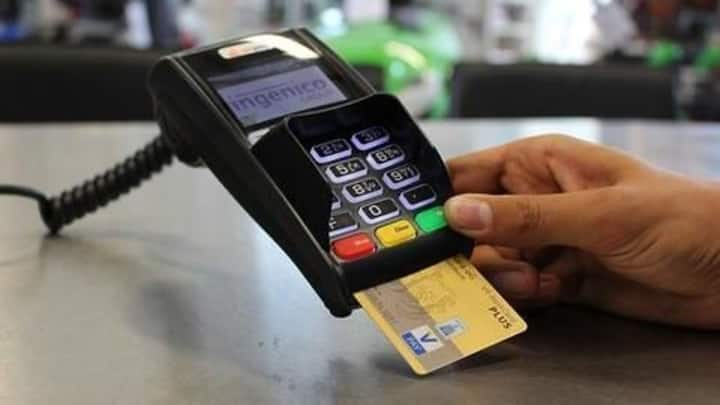 All India Institute of Medical Sciences, Delhi has partnered with MobiKwik to enable digital payments for staff and patients using the mobile wallet. To start off with, "doctors, staff and visitors can pay with MobiKwik in the institution's cafeteria," while other services like consultation fees, tests etc will be made cashless soon. Mobikwik co-founder Upasana Taku said they were proud to partner with AIIMS.
Founded in 2009 by Upasana Taku and Bipin Preet Singh, MobiKwik is a Gurugram based financial technology start-up. It employed more than 190 people in 2016, has a growth rate of 250% in FY 2016 and raised $50 million in Series C funding. It has become India's largest independent mobile payments network with over 32 million users on its digital wallet platform.
IRCTC's 'Food on Track' app ties up with MobiKwik
MobiKwik has tied up with IRCTC to enable e-wallet payments on its Food on Track app. The food delivery app lets passengers pre-order food from their preferred restaurants like Dominos, Punjab Grill, KFC, IRCTC Food Plaza at over 300 stations and have it delivered to their train coaches. MobiKwik also enables wallet payments for IRCTC Connect, through which users can book train tickets.
Jugnoo partners with MobiKwik to facilitate digital payments
MobiKwik collaborated with Jugnoo to enable users to pay for their rides with e-cash through MobiKwik's digital wallet across 35 cities. Jugnoo CEO Samar Singla said, "We are happy to be associated with MobiKwik, as it allows us to further expand our customer outreach. We understand the significance of such associations in illustrating how every stakeholder in m-commerce segment can aid in each-other's growth".
MobiKwik partners with Future Group to power e-cash payments
MobiKwik has announced partnership with Brand Factory and E-zone of Future Group to power e-cash payments. Brand Factory is India's largest discount retail chain with over 41 outlets in over 20 cities, and E-zone is one of India's leading electronics retail outlets. MobiKwik's association with Future Group started with Big Bazaar and later the company powered India's first cashless mall, Central.
MobiKwik introduces partial payment option for bus tickets bookings
MobiKwik has started accepting partial payment for ticket reservation and cash pick-up for bus tickets booking. Earlier, they did 4000 daily bookings and registered a 100% growth rate in the past one month. This growth encouraged them to launch a separate revenue stream for bus bookings. The Indian bus ticket booking segment is valued at Rs.20,000 crore, to which online transactions contribute nearly 15%.
MobiKwik to provide mobile wallets to slum dwellers in Pune
MobiKwik in partnership with NGO Samagra will provide ICT-enabled mobile wallets to the urban slum dwellers. This would promote savings behaviour in people and would potentially pave the way for other e-commerce services like mobile recharge and bill payments. It aims to help over 100 million people living in urban slums in India, many of whom have no access to banking facilities.
Changes in the savings scheme
At present, people hand over the money they want to save to the NGO's representative. In the new system, the previous routine will be followed but would then be reflected in the person's MobiKwik wallet or micro-gullak. Deposits will range from Rs.2-200 a day and ladies in charge of managing community toilet programmes will act as agents to help people open MobiKwik accounts.
MobiKwik has started with micro lending which includes small ticket size loans for short durations as low value loans are not easily available in India. They are also working on introducing short-term investment methods for users. Their main aim is to convert cash users into wallet users. They have built their own cash-pickup network which operates in Delhi, Mumbai, Jaipur and Surat.
MobiKwik's vision is to enable users to pay with its digital wallet, invest, borrow and literally do everything. Their goal is to reach 150 million users and a million retailers in the next 2 yeas and build an all inclusive digital financial product company.
MobiKwik registers 1000% growth post-demonetization
Mobile payments platform MobiKwik registered 1000% growth after the demonetization scheme was announced in November, crossing the one million user mark on its network. The company has partnered with Amul, NASVI and several organizations to facilitate the adoption of their platform for payments and digital transactions. The company has also registered an 18-fold increase in customer transactions.