RCom and Jio ink spectrum sharing agreement
RCom and Jio ink spectrum sharing agreement
Jan 18, 2016, 05:54 pm
4 min read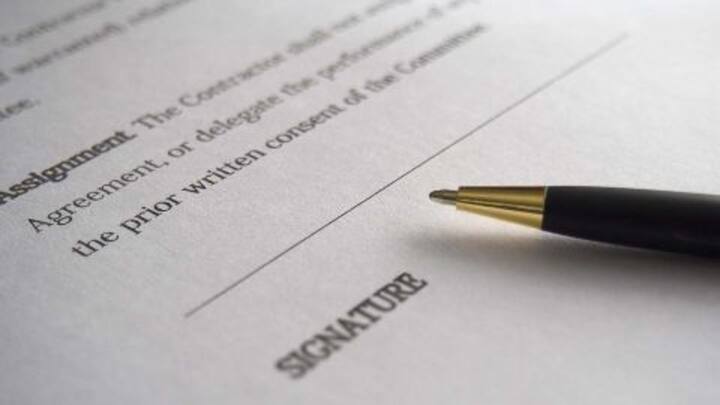 The Ambani brothers signed the spectrum trading and sharing deal for the 800 MHz spectrum, which will bolster RJio's spectrum holdings ahead of its formal launch in April. According to the freshly inked pact, RJio will hold "2300 Mhz in all circles, 1800 Mhz in 18 circles and 850 Mhz in 10 circles." RCom-Jio will also enter into reciprocal intra-circle roaming (ICR) agreements.
Trouble in the Ambani paradise
Cracks within India's largest private company Reliance with an annual turnover of Rs.80,000 crore (Rs.800 billion) came to surface after Reliance Group Chairman Mukesh Ambani confessed to having disagreements with Anil Ambani over 'ownership issues.' However, Mukesh Ambani clarified that the tussle was in the 'private domain' and would not affect Reliance. He further stated that the investors didn't need to worry.
A demerger in 2005, orchestrated by their mother gave Mukesh the control of "oil and gas, petrochemicals, refining and manufacturing"; Reliance Industries, Reliance Petroleum, IPCL and Reliance Industrial Infrastructure came under his purview. Anil took control over "electricity, telecoms and financial services"; Reliance Communications, Reliance Capital, Reliance Energy and Reliance Natural Resources Ltd, Reliance Broadcast Network Ltd's reign came to him.
40% for dowager Ambani, 30% to each heir
The shares were divided in such a manner that both Ambani brothers got 30%, Kokilaben another 30% and 5% each was given to the Ambani daughters (under Kokilaben Ambani's control).
Mukesh, Anil scrap non-competitive clause
The two warring Reliance conglomerates scrapped all the "non-compete" agreements. This would essentially mean permission for both groups to "enter sectors that had earlier been reserved for one of them." This move will most likely give Anil permission to foray into alliances for his telecom and insurance ventures and an access to gas. Mukesh too will be able to enter telecom and financial services.
Mukesh Ambani buys his way into telecom
Following the rework of the non-compete agreement, Mukesh Ambani led Reliance Industries Limited bought a stake in Infotel Broadband Services Ltd. (a successful bidder for the broadband wireless spectrum in 22 circles). RIL also announced that it planned to further invest approximately Rs.4,800 crores in Infotel raising its stake to 95%. Parallely, the Anil Dhirubhai Ambani group also continued to offer broadband wireless access.
The Ambani brothers $221 million thaw
Mukesh and Anil Ambani signed a Rs.12 billion ($221 million) deal for sharing the fiber-optic network. With this, Mukesh Ambani's Reliance Jio Infocomm Ltd. got access to use the countrywide network of Anil's Reliance Communications Ltd. to initiate 4G broadband service. The deal would also help Anil Ambani generate additional income. This marked their first deal since their very public split in 2005.
The Ambanis join together to offer 4G services
The Ambani brothers, Mukesh and Anil are going to join hands to launch the fourth-generation (4G) mobile services by the end of the year Reliance Group chairman Anil Ambani called the coming together of his Reliance Communications (RCom) and Mukesh Ambani-led Reliance Jio (RJIO) for offering 4G services as a "virtual consolidation". The two will tie up for "trading and sharing" spectrum.
Reliance Jio 4G services make a limited debut
Reliance Jio launched its much-awaited 4G services at a glittering ceremony in Mumbai. The services, however, are only for the companies 90,000 odd employees, for now. The limited inauguration was celebrated as part of Reliance Founder's Day Weekend to mark the 83rd birth anniversary of Dhirubhai Ambani's. ShahRukh Khan(Reliance Jio's brand ambassador) and A.R. Rahman performed at the event.
The re-entry of Mukesh in telecom space
For Mukesh Ambani-owned Reliance Industries, the 're-entry' in the telecom industry is one of the group's most formidable project to date and it Ambani has pumped almost Rs.1 lakh crore into this business.