Mumbai: Commuters face brunt of Ola, Uber strike
Mumbai: Commuters face brunt of Ola, Uber strike
Mar 14, 2017, 04:51 pm
3 min read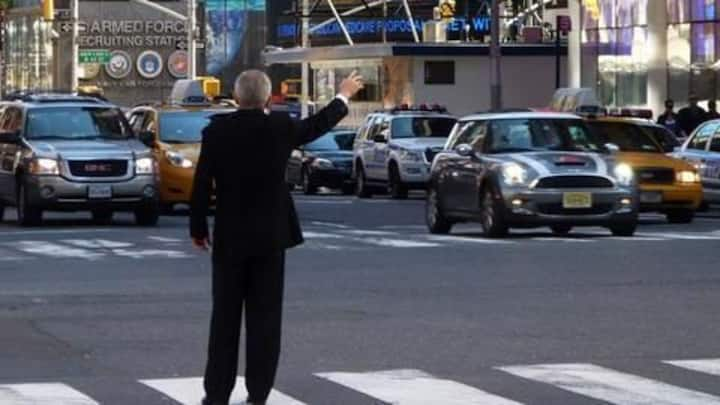 Commuters faced severe hardships after several Ola and Uber taxis went on strike, leading to longer booking times and surge pricing during office hours. Over 1000 Ola and Uber drivers participated in the strike that was organized by the Tourist Taxi Union Sangharsh Chalak Malak Sanghathana at Azad Maidan. Commuters criticized the strike saying the drivers were unnecessarily adding to their woes.
Taxi companies hire drivers either for a security deposit and a daily rental or through the attachment model where the minimum business guarantee to drivers are given which increases the cost of operation.
How Ola, Uber drivers are paid?
Ola and Uber lease cars to their drivers for Rs.20,000-25,000 as the security deposit. The drivers are then required to pay Rs.800-935 per day. How much money a driver can make depends on the number of rides. Excluding the rental, a driver makes approximately Rs.17,000-20,000 per month
Ola and Uber investments in cab leasing
Ola and Uber have been leasing aggressively with Uber Inc having invested Rs.43 crore in Xchange Leasing India, between January and March 2016. Ola too had announced that it would invest Rs.5,000 crore for its cab leasing business.
Ola, Uber drivers' strike partially called off in Delhi
On Sunday, the indefinite strike by drivers from Ola and Uber was partially called off. Five unions out of 6 agreed to run taxis in the Delhi NCR region after receiving assurance from the government. Delhi transport minister Satyendar Jain assured the unions existing fares of Rs.6/km will be increased and that Ola and Uber will not charge 25% commission on every booking.
Ola, Uber restart services amid ambiguity on strike
Ola and Uber restarted services in Delhi. However, unions representing Ola and Uber claimed the strike was still on. Commuters were able to book taxis, albeit at higher rates and with longer wait times than usual. Ola even sent notifications to users saying "we are back in full strength." However, officials with drivers unions said, "we have so far not called off our strike."
Ola, Uber strike in Delhi called off
Ola and Uber drivers in Delhi called off their 13-day strike after talks with Transport Minister Satyendar Jain and an "amicable settlement" with the two companies. The companies agreed to work on their demands and give an assurance to the HC on February 28. Jain also proposed lifting of toll tax at the borders. Though it was proposed earlier too, it hadn't been implemented.