Quikr acquires start-up Zimmber in a $10 million all-stock deal
Quikr acquires start-up Zimmber in a $10 million all-stock deal
Written by
Sripriya Yegneswaran
Edited by
Gaurav Jeyaraman
May 05, 2017, 01:07 pm
3 min read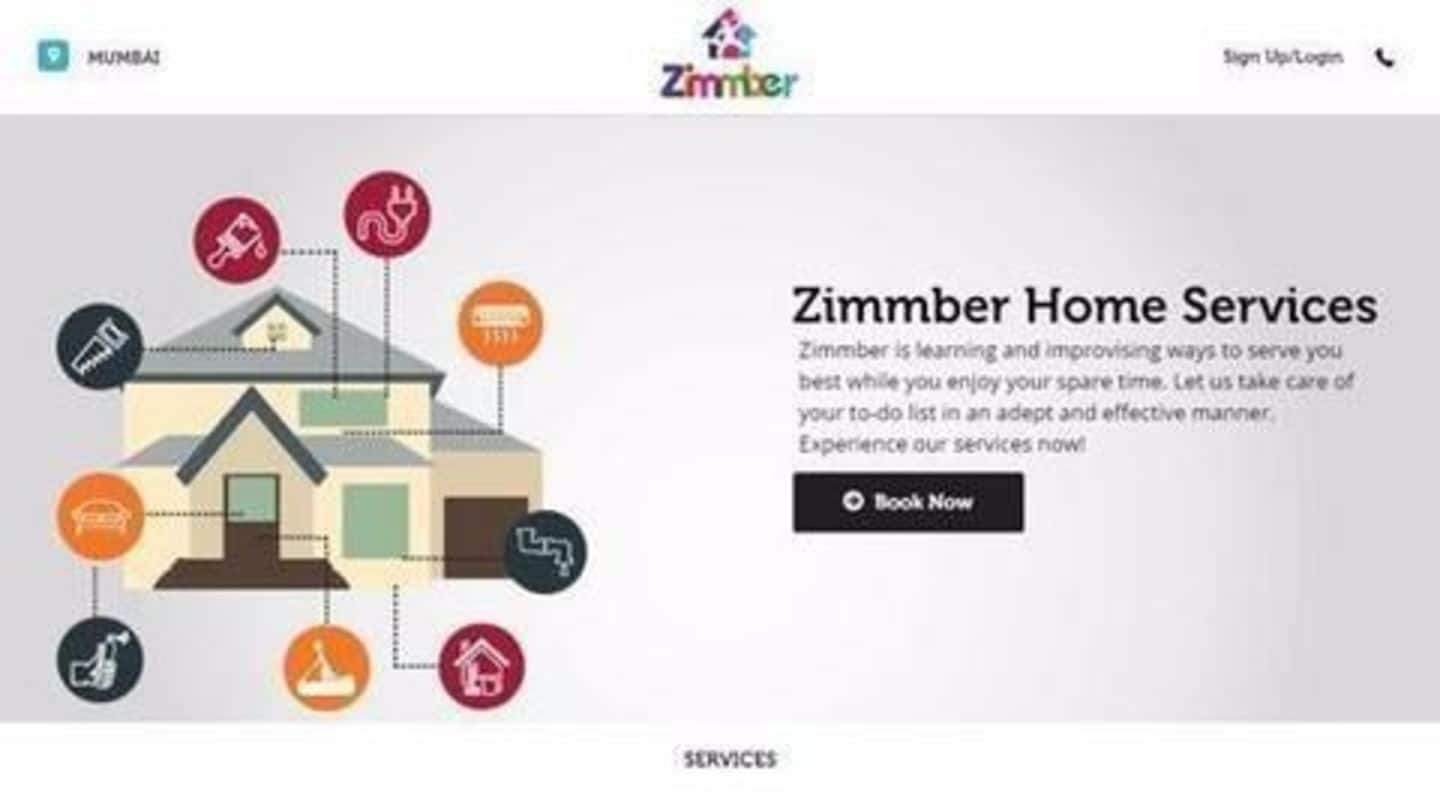 Quikr India has acquired home services portal Zimmber in an all-stock deal worth about $10mn. This is its fourth acquisition in the home services sector in the last year, after start-ups Stayglad, Zalosa and Zapluk. Last January, it had committed Rs. 250cr for expansion of the category. It is also focusing on five new business sectors: automobiles, jobs, customer-to-customer sales, real estate, and services.
Online classified start-up Quikr launched
Quikr (formerly Kijiji.com) is India's "largest online and mobile classifieds portal" based in Mumbai founded by Pranay Chulet. It was launched on 12 July 2008. Quikr allows users to post advertisements of items they are looking to sell, buy, rent or hire, directly, across categories such as cars, cell phones, real estate, jobs, electronics etc.
Quikr in 18 cities, with 1.5 million users
Quikr has expanded to 18 cities since 2008 with more than 1.5 million people using it to buy, sell, rent and hire a wide range of goods and services.
Quikr gets Rs. 200 million investment
On 30 July 2009, Quikr announced that it had successfully raised Rs. 200 million in a second round of funding in Quikr Mauritius (Quikr India's holding company). The funding came from Quikr's existing investor Matrix Partners India, led by a new investor Omidyar Network. Earlier, Quikr had received its first round of funding from Matrix Partners and eBay in February 2008.
Quikr launches its Quikr Nxt
Quikr launched its latest feature in the form of Quikr Nxt, which is an instant messenger that allows seamless transactions between the users. Quikr Nxt also allows its users to safeguard their privacy by not disclosing their mobile numbers while still managing to connect with prospective clients. Parallel chat with multiple users, notifications for offline consumers, and chat histories are some of its features.
With fresh $150mn, Quikr total investment reaches $350mn
Quikr India Pvt. Ltd raised $150 million in funds from its existing investors Tiger Global Management and Investment AB Kinnevik. Hong Kong-based Steadview Capital Management became its new investor in this round of funding. The company has gathered funding of $350 million till now and is planning to expand its categories like real estate, cars, jobs and services.
Quikr joins the billion dollar club!
Quikr reached the $1 billion valuation mark after its $150 million funding. It's CEO said Quikr was expected to grow ten fold in the coming 3 years.
Quikr gets a new slogan and logo
Online classified advertising company Quikr made way for its brand new company logo and slogan: "Aasan hai badalna". The company said that the new slogan was reflective of India's sentiments today and would help the company make a connection with the young. Alok Nanda & Company is the force behind the generation of the company's new logo and brand identity.
Quikr buys Grabhouse in an all-stock deal
Sources have revealed that online classifieds major Quikr has bought home rental start-up Grabhouse.com in an all-stock deal. Both companies have declined to disclose the size of the deal, however inside sources have pegged the deal at close to $10 million. The move is likely to bolster Quikr's verticalization drive which seeks to expand revenues in automobiles, real estate, jobs, and customer-to-customer sales segments.