Patanjali aims Rs. 1 lakh cr turnover in five years
Patanjali aims Rs. 1 lakh cr turnover in five years
Edited by
Anish Chakraborty
May 12, 2017, 10:52 am
2 min read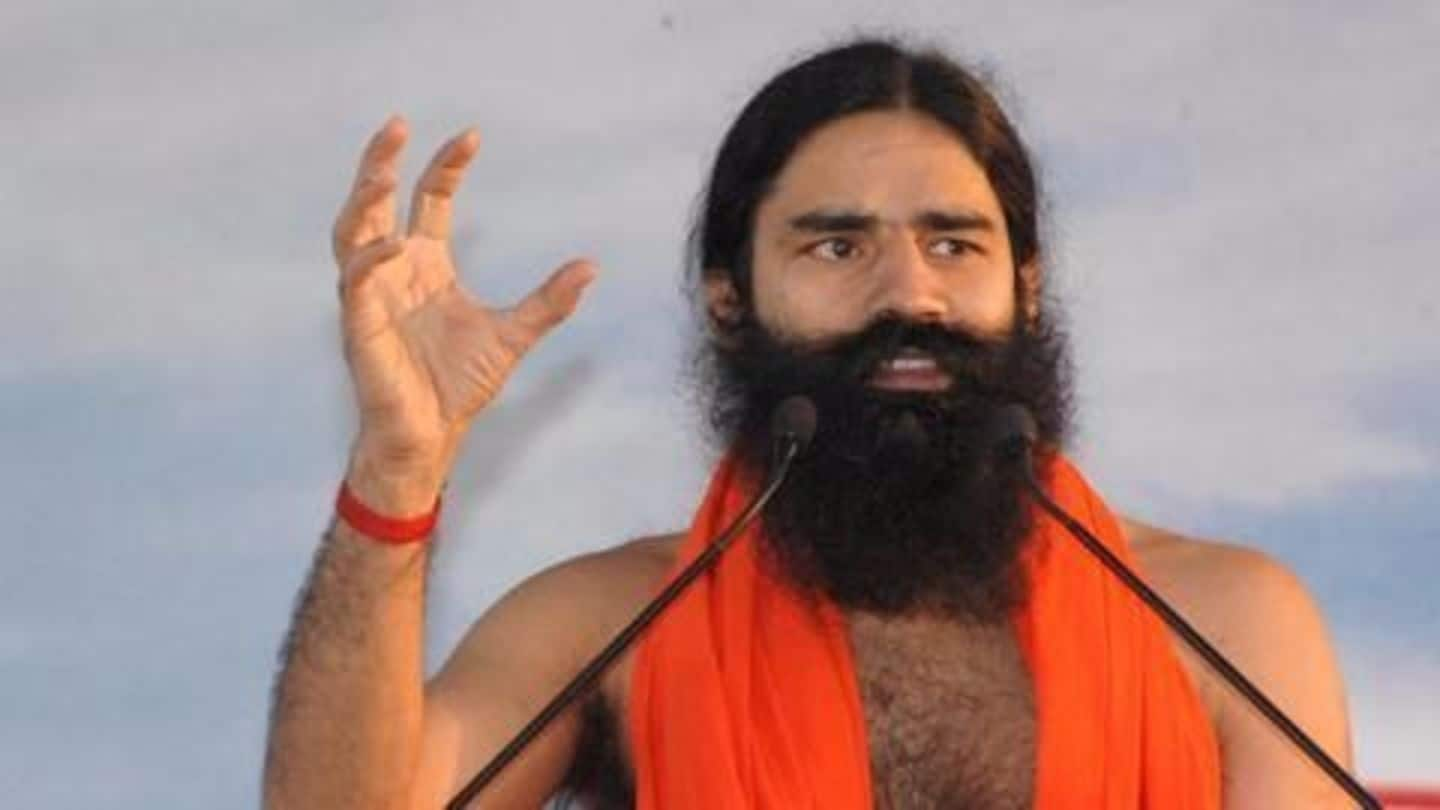 Patanjali Ayurved, which had a turnover of Rs. 10,561cr last fiscal, is now aiming a turnover of Rs. 1L crore, in the next five years. Ramdev has also announced equal amount of charity, including education, in the next 20-25 years. Patanjali is also mulling a 'cow research centre' in Gujarat to increase milk yield. Here's all you need to know about it!
Desi Baba takes on Videshi companies
Baba Ramdev knows that the things are heating up in the FMCG space and he is not someone who is shying away from a fight. Baba Ramdev flanked by CEO, Acharya Balakrishn said, "Patanjali ke varshik turnover ko lekar deshbhar mein videshi companies me zabardast bechaini hai," (Foreign players across the country are curious to know Patanjali's annual turnover) and then dropped the statistics.
For Patanjali, the goal is pretty clear
FMCG biggies are probably flabbergasted by the fact that the firm of a self-proclaimed godman has edged past them and captured a major market share. Moreover, Baba Ramdev is not stopping anytime soon. "We would grow more than double this year...By next year, Patanjali would be in the leading position and in most of the product categories, it would be number one."
Aggressive expansion plans to achieve target
In order to achieve the target that the Haridwar-based firm has set for itself, it plans to establish presence in almost 12,000 locations so that its products are more readily available to the consumers. Mega production units will be made in Noida, Nagpur, Indore and other areas to ramp up their current production of Rs. 35,000 crore to an astounding Rs. 60,000 crore.
Patanjali's USP, not a run-of-the-mill FMCG firm
Patanjali is banking on its value-for-money products and the "desi" goodness factor similar to that of Amul, to take it to new heights. Baba Ramdev remarked, "In India, FMCG has meant MNCs so far. We at Patanjali have broken that monopoly…we are not a corporate house. Our products have no chemicals and are priced at ranges that are affordable to people."
The firm is not keen on venturing into any new segment this year and will focus on solidifying its existing categories to achieve the ambitious Rs. 20,000 crore sales goal. However, chances of opening restaurants are not that far away in the future, as Baba Ramdev has "plans to give tough competition to global fast food chains too." Baba-ji ki jai ho!