Stay on drawing of river water for PepsiCo, Coca Cola
Stay on drawing of river water for PepsiCo, Coca Cola
Apr 12, 2017, 10:39 am
2 min read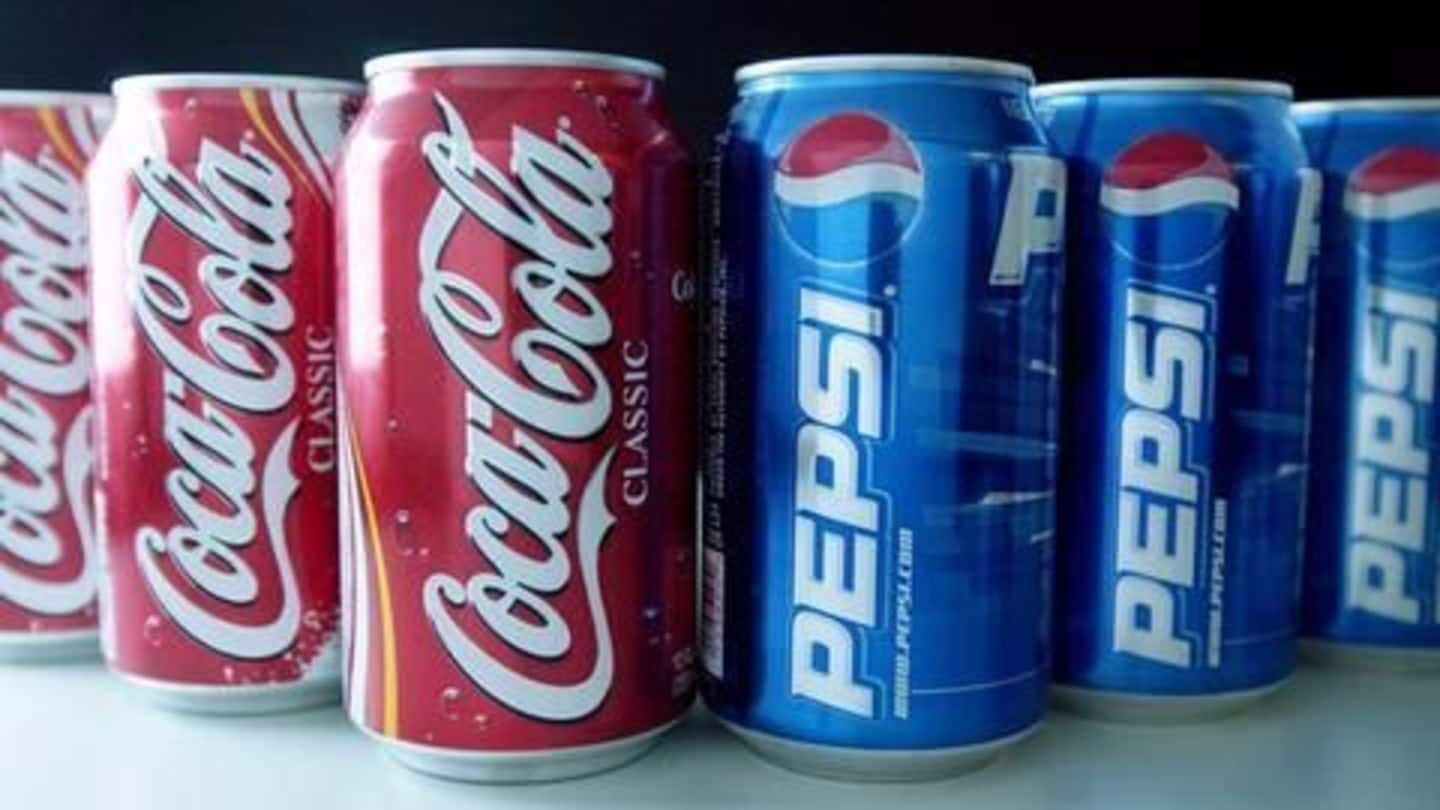 PepsiCo and Coca Cola have been restrained from drawing water from Tamirabharani River till April 30 due to acute water shortage. District Collector M Karunakaran said water level in Papanasam and Manimutharu dams was just enough to meet drinking water requirements. Meanwhile, the Madras HC has asked the government to respond to a PIL seeking a stay on drawing of water by the companies.
Pepsi, Coca Cola accused of exploiting natural resources
A PIL was filed in Madras HC by 'Tirunelveli Consumer Protection Association' alleging that Pepsi and Coca-Cola were sucking out 3 million litres of water daily from Thamirabarani river. The petition alleged that the beverage companies were consuming copious amounts of water at subsidized rates and were depriving farmlands of water. Petitioner therefore had sought a ban on withdrawal of water for commercial purposes.
Court levies ban in November, 2016
According to PIL, Pepsi and Coca-Cola's bottling plants reportedly paid merely 37.50 paise to extract 1,000 litres of river's water. Subsequently, in response to PIL, Madras HC banned the beverage companies from using Thamirabarani river water.
Madras HC permits Pepsi, Coke to use river water
Madras HC has lifted a ban which barred Pepsi and Coca Cola from using river water to manufacture beverages. The court had earlier granted an interim injunction in November 2016 and restrained the beverage companies from taking water from Thamirabarani river in South Tamil Nadu. Multiple public interest litigation were recently filed against the companies' copious consumption of water to the prejudice of locals.
State government counters PIL
In response to PIL, the state government had submitted counter-affidavits by concerned authorities which claimed there was sufficient water in the river and only surplus water was being diverted for use by MNCs and bottling plants in the area.
Relief from court but more trouble brewing
During Jallikattu protests in TN, public sentiment towards MNCs began to turn as foreign companies were believed to sponsor organizations like PETA which were vehemently anti-Jallikattu. Some groups claimed MNCs were damaging local dairy and beverage industry with their products. Subsequently, traders called for ban on sale of Pepsi and Coca-Cola to promote local beverages and also because of their alleged "toxic nature".
Ban came into effect yesterday
The ban announced against stocking/selling Pepsi and Coca-Cola by Traders Federation in Tamil Nadu in January 2017, came into effect yesterday on March 1, 2017. The ban is expected to impact 15 lakh stores in this state wide boycott.