Govt cuts excise duty on petrol, diesel by Rs. 2/litre
Govt cuts excise duty on petrol, diesel by Rs. 2/litre
Written by
Anish Chakraborty
Oct 03, 2017, 07:59 pm
3 min read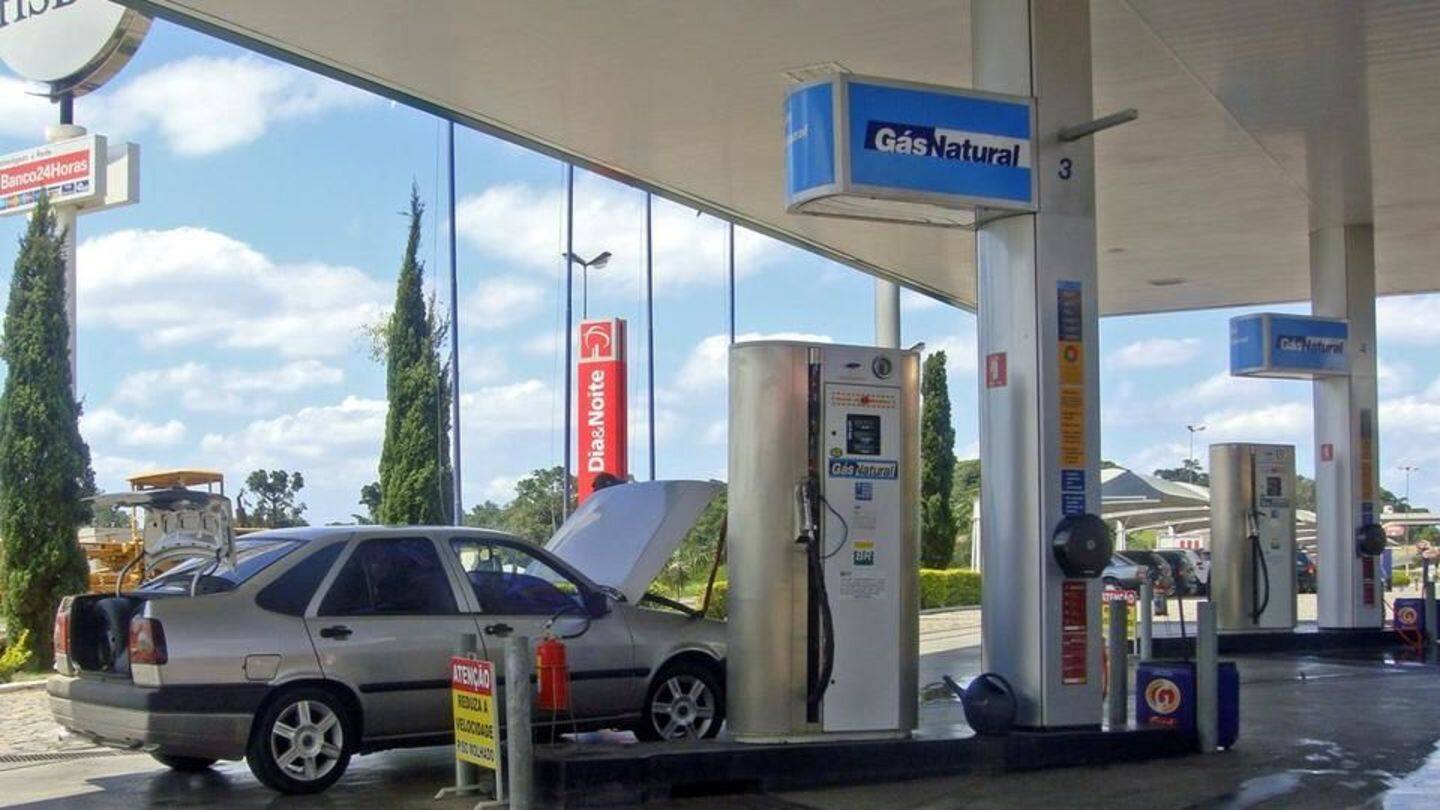 The Centre reduced the Basic Excise Duty rate on petrol and diesel by Rs. 2/litre. The new prices will be effective from 4 October. The decision was taken to cushion consumers from the rise in international crude oil prices. The global prices increased by 12% between 1-25 September, reaching $59/barrel before falling to $56/barrel. The reduction would lead to Rs. 26,000cr annual revenue loss.
Petrol, diesel price rise, based on dynamic fuel pricing, explained
In the last few months, prices of petrol and diesel have been consistently rising across all major cities. With prices reaching a three-year high, many started blaming the daily price revision policy, implemented by the government in June. Consumers have been quite vocal about it but the government has not yet intervened. Is the daily price revision policy truly responsible? No. Here's why.
Crude oil price and refining costs were Rs. 44.8 per liter on May 26, 2014. However, one had to pay OMC margin of Rs. 3.2, excise duty of Rs. 9.5, dealer's commission of Rs. 2.0 and Rs. 11.9 as VAT in New Delhi. Therefore, the price of petrol in the state was Rs. 71.4, as Rs. 44.8 was the price and Rs. 26.6 the tax.
The price of crude oil on September 12 was Rs 26.7/liter. However, you still have to pay the charges mentioned above - OMC of Rs. 4.1, excise duty of Rs. 21.5, dealer's commission of Rs. 3.2 and VAT of Rs. 15 in New Delhi. All this makes it Rs. 70.4. This means you're now paying Rs. 44 as the tax on Rs. 26.7 price.
The changes went unnoticed
This hike didn't occur overnight. Fuel prices have been rising steadily. However, since the daily rise was between 2 paise to 7 paise, many failed to notice the change. Previously, prices used to be reviewed on every 1st and 16th of the month. These small rises would have piled up to make a major price difference in that time period. That'd have drawn attention.
Understanding the new fuel policy
Under the dynamic daily price revision policy, fuel prices are revised at 6:00 am every day, according to the rise or decline of international oil prices and the currency exchange rate. A system of marginal differentiated pricing is also followed by petrol pumps, under which outlets of the same OMC sell fuel at different prices depending on certain conditions.
Consumers are now facing the full blast of a change that has taken place gradually and, therefore, escaped notice. According to analysts, exorbitant fuel prices is one of the primary reasons behind India's August wholesale inflation reaching a four-month high of 3.24%. The Petroleum Minister, Dharmendra Pradhan said that the ministry can't intervene in this matter. Then what can be done?
Pradhan said that he has urged the FinMin to bring petroleum products under the ambit of GST to ease the burden of consumers. "There are two kinds of taxes (on petroleum products). One is the central excise and the other one is state VAT. That is the reason we are expecting uniform tax mechanism from the industry point of view," he said.