Kolkata woman finds Rs.60 lakh in Jan Dhan account
Kolkata woman finds Rs.60 lakh in Jan Dhan account
Written by
Vaneet Randhawa
Edited by
Gaurav Jeyaraman
Dec 13, 2016, 06:25 pm
4 min read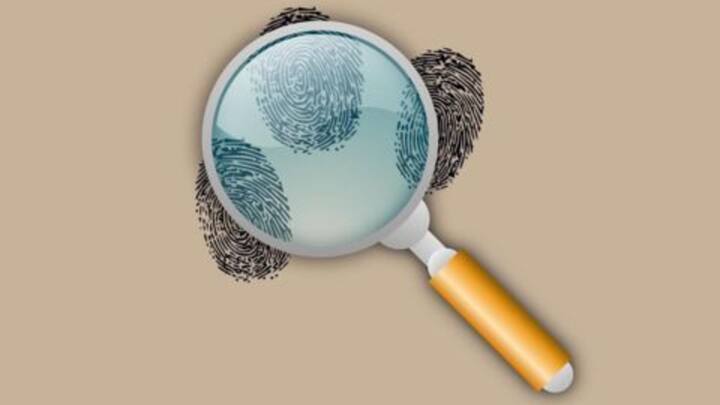 A woman from a low-income locality in Kolkata found Rs.60 lakh in her Jan Dhan account after officials from the Enforcement Directorate knocked on her door to investigate the money. The woman, as well as her father had no idea that the account existed or that the money was in it. ED officials are interrogating her to find out more details.
What is the PM Jan Dhan Yojana?
Launched in 2014, the Pradhan Mantri Jan-Dhan Yojana (PMJDY) was aimed at 'revolutionizing traditional banking system' by providing financial inclusion to all individuals who didn't have a bank account. Under this scheme, anyone can open a bank account without depositing any money if they fit the eligible criteria. The scheme also provided insurance, mobile banking and loan benefits.
Success of the PMJDY scheme
By September 2014, approximately 40 million (4 crore) bank accounts were opened under the Pradhan Mantri Jan Dhan Yojana.
Banks cutting Jan Dhan accounts with the One-Rupee trick
A report by Indian Express revealed that bank officials were quietly depositing Rs.1 from their pockets to erase zero-balance accounts and embellish data. This report was published after checking individual passbooks and interviewing account holders from 25 villages and cities across 6 states. This was being done without the customer's knowledge to boost numbers of non-zero balance accounts which violate the code.
Why the One-Rupee shortcut?
Anonymous bank officials revealed that the one-rupee trick was a shortcut as there was a "pressure" on banks to attest that zero-balance accounts were dropping in number. They said that so many zero balance accounts reflected that people weren't using them and hence the pressure to change that. The zero accounts fell from 76% in 2014 to 46% in 2015, to 24.35% in 2016.
Jaitley: Banks looking into Jan Dhan accounts
Finance Minister Arun Jaitley has stated that four PSU banks have been asked to look into allegations of depositing Rs.1 into empty accounts to keep the number of zero-balance accounts low. He added that the banks would submit reports to the Department of Financial Services after investigating. He made the comments at a quarterly performance review of PSU banks and lenders.
Black money finding way into inactive dormant accounts
The Jan Dhan Yojana accounts that were lying dormant so far suddenly saw a flush of funds. As an aftermath of the demonetization of Indian notes, these accounts saw a transfer of Rs.49,000. An anonymous factory worker said he had been promised Rs.500 to deposit the money into his account. The middlemen and the rich are allegedly using these accounts to stack their black-money.
Rs.21,000 crore deposited in Jan Dhan accounts
According to Finance-Ministry sources, West Bengal has reported maximum deposits in the Jan Dhan accounts after demonetization. Altogether Rs.21,000 crore has been reportedly deposited in the Jan Dhan bank accounts. In order to close all channels for people to turn their black money into white, the Ministry has said that anyone allowing his account to be misused would be prosecuted under the Income-Tax Act.
Maoists use Jan Dhan accounts to launder money
The Income Tax department is conducting an investigation after it emerged that the Tritiya Prastuti Committee, a banned organization in Jharkhand, was using villagers' Jan Dhan accounts to launder Rs.10 crore. Authorities said, accounts with no money until 8 November now have between Rs.40,000 to Rs.49,000. Jharkhand police spokesperson MS Bhatia said "The I-T department has been informed. A probe is on."
Jan Dhan account withdrawals capped at Rs.10,000/month
As a temporary measure, the RBI has capped the withdrawal limit on Jan Dhan accounts to Rs.10,000 a month. RBI said the move was made "to protect the innocent farmers and rural account holders" from money-lenders. Account holders who want to withdraw over Rs.10,000 a month can do so by furnishing evidence that supports the need for the added money.
Inconsistencies found in Jan Dhan accounts
The Central Board of Direct Taxes stated that it has found several inconsistencies in the sudden deposits of cash in Jan Dhan accounts. It said Rs.1.64 crore in inconsistent deposits have already been detected at Kolkata, Midnapore, Ara, Kochi and Varanasi; several accounts in other cities are also under the scanner. It added that Rs.40 lakh was seized from one such account in Bihar.
Demonetization led to misuse of Jan Dhan accounts: IT dept
The Enforcement Directorate has received tip offs from the IT department about huge sums of unaccounted money being deposited in shell companies and Jan Dhan accounts. The Financial Intelligence Unit (FIU) has also been providing ED details of suspicious transactions that they received from the banks. The ED is currently investigating 50 branches of 10 banks across India for money laundering.