PVR-DT Cinemas deal to be renegotiated
PVR-DT Cinemas deal to be renegotiated
Written by
Sripriya Yegneswaran
Edited by
Vaneet Randhawa
May 07, 2016, 10:22 am
3 min read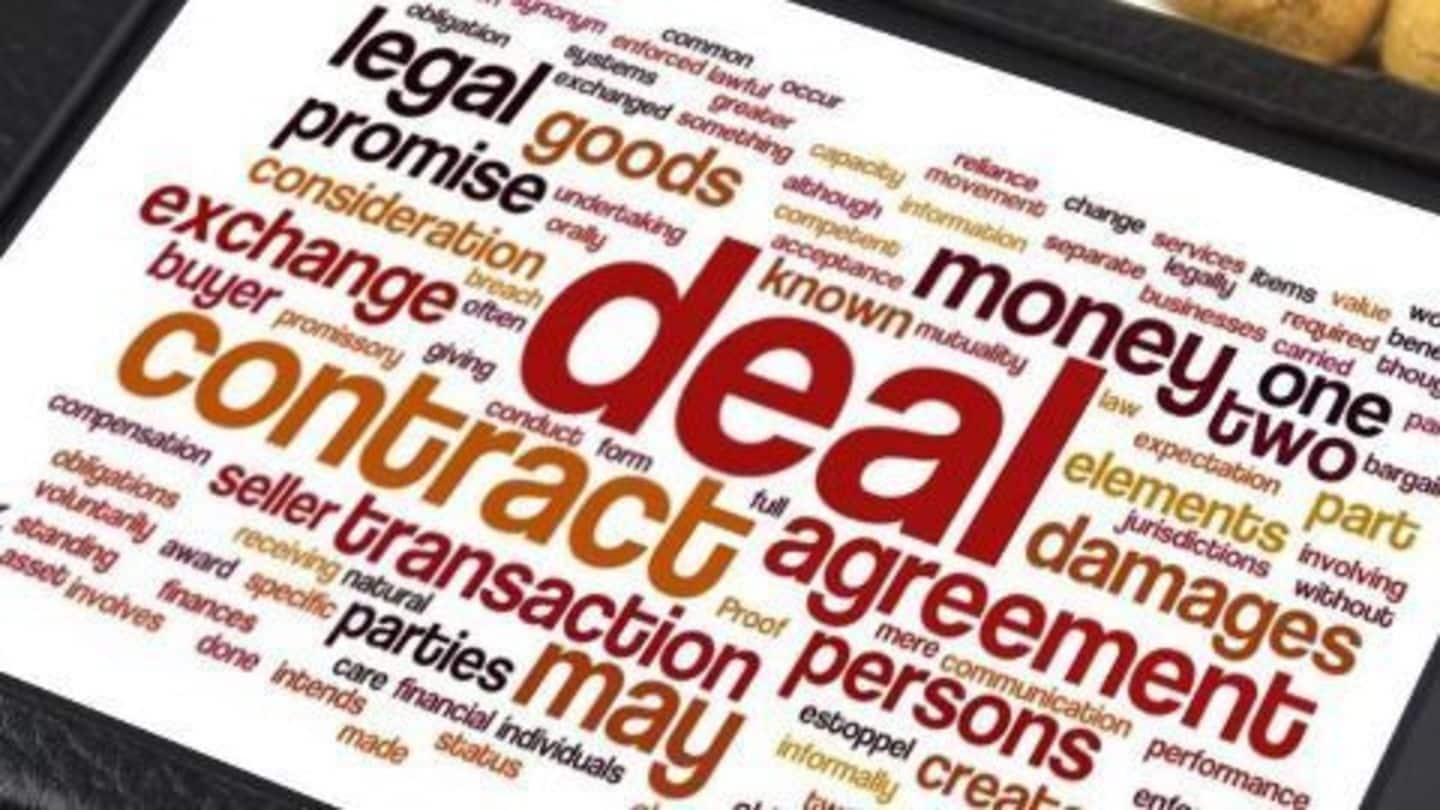 PVR is moving towards renegotiating the conditions of DT Cinemas arrangement with DLF after the Competition Commission of India (CCI) authorized the deal albeit with some changes. The CCI asked the 2 groups to leave 7 screens out of the Rs.500 crore deal on grounds of anti-competitive practices. Experts believe the acquisition value would be reduced from Rs.500 crore now.
PVR signs Rs. 395 crore deal for Cinemax
PVR had acquired a controlling stake in Cinemax India through Cine Hospitality. The Rs. 395 crore deal gave PVR owned Cine Hospitality a 69.27% stake of Cinemax. An open offer was supposed to follow up with this for an additional 26% stake, increasing the total value of the deal to Rs. 543 crore.
PVR set to acquire Sathyam Cinemas
PVR was all set to acquire Chennai's movie exhibition company, SPI Cinemas also known as Sathyam Cinemas in a Rs 750-1000 crore deal. The SPI cinemas had enjoyed enormous popularity in South India with its most iconic cinema destinations despite having only 40 screens. With over 3 million customers a year, the SPI cinemas would help PVR gain a stronghold in Chennai.
Did you know the full-form of PVR?
The company started off as Priya Village Roadshow in 1995 by the Bijli family and its name was changed to PVR Limited in 2002 considering its growing popularity.
PVR to buy back stake in L Capital
PVR had given an affirmative answer in order to buy back L Capital's entire investments in equity/ preference for an undisclosed amount. L Capital had invested Rs 107.7 crore in 2012 in PVR and PVR Leisure which is PVR's mall entertainment and gaming arena. L Capital's exit was still not clear, unlike Multiple E which had part-exited PVR Ltd after their two years investment.
PVR-Sathyam deal cancelled
PVR's deal to buy Sathyam cinemas had been called off due to concerns over valuation. PVR refused to comment on the cancellation of what was supposed to be one of the biggest M&A deals in the multiplex space. Cinepolis who recently bought Fun Cinemas, was supposed to be the most probable contender for buying Sathyam then.
PVR and Vatika join hands to develop multiplexes
PVR had joined hands with North-based real estate group Vatika to develop 26 multiplex screens in three townships of Vatika in Gurgaon, Ambala and Jaipur. The three multiplexes with 5000 seats were expected to increase PVR's reach to new audiences. The Rs. 300 crore investment will be made jointly by PVR and Vatika; PVR will use L Capital and Multiples E as its investors.
PVR acquires DT in Rs. 500 crore deal
The country's largest multiplex chain, PVR has acquired DLF's DT cinemas in a Rs. 500 crore deal. PVR who had previously cancelled a similar deal in February 2010, signed the agreement acquiring 39 screens with 9000 seat capacity of DT Cinemas. Now, PVR will have its presence in 44 cities with about 115 multiplexes and 506 screens.
PVR, DT Cinemas deal come under CCI's scanner
Fair trade watchdog Competition Commission of India (CCI) has sought comments from the public over the Rs.500 crore acquisition deal of DT Cinemas by PVR Cinemas. This is because the deal may prima-facie affect the competition adversely. PVR has also been asked to publish the deal's details in all leading newspapers and its website. Public can send in its comments till 5 January 2016.