RBI keeps repo rate unchanged at 6%
RBI keeps repo rate unchanged at 6%
Written by
NewsBytes Desk
Edited by
Anish Chakraborty
Oct 04, 2017, 02:51 pm
2 min read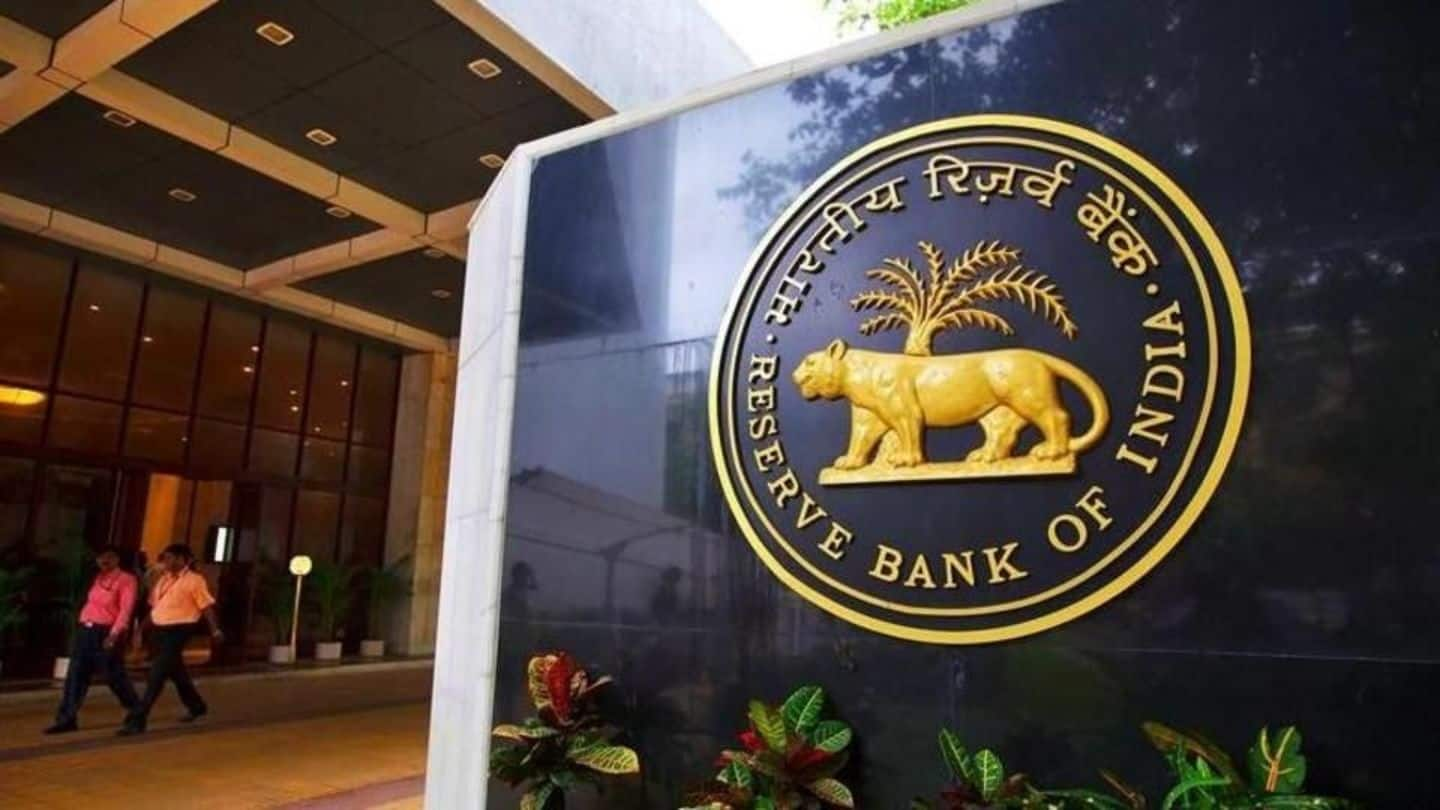 The RBI has kept the repo rate, the rate at which banks borrow from RBI, unchanged at 6%. It comes after retail inflation hit a 5-month high of 3.36% in August. In its August review meeting, RBI had slashed down the repo rate to 6%. The rate cut was the first one in 10 months and it brought the policy rates down to its lowest in 6.5 years.
A repo rate cut is needed
In a research note, the Bank of America Merrill Lynch said that lending rate cuts are the only way by which the Indian economy can revive itself now. "They would push up demand, put idle factories to work, and spark off investment when capacity is exhausted, in our view," it noted, mentioning a 25 bps cut (0.25%) is needed, at the very least.
BofAML also said that when it came to reforms it didn't have the enthusiasm shown by the market, as it takes a considerable amount of time for reforms to show their effect on the growth numbers. However, Morgan Stanley said that in the October policy review meeting, it's likely that RBI will not slash rates, keeping the high consumer inflation numbers in mind.
The Morgan Stanley report stated that "We expect the RBI to stay on hold at the upcoming meeting as rising incoming inflation and projections of further acceleration in inflation ahead will mean that there would be limited space for further easing." Several analysts and research firms also believe that a rate cut is unlikely in RBI's six-member Monetary Policy Committee (MPC) meet in October.
Analysts agree that rising inflation makes RBI have cautious outlook, making it pause further policy rate cuts. DBS Bank economist Radhika Rao said that as inflation is expected to hover very close to RBI's inflation target in the coming days, there isn't much scope of easing up the monetary policy further.
The economy is still reeling
This RBI review meet took place at a time when the economy is reeling under the effects of shifting to a new tax regime and the effects of demonetization have not yet gone away. Moreover, several small and middle-sized businesses have still not grown accustomed to the changes made in the taxation policy, which reflect adversely on their businesses.