Saudi makes U-turn on oil-cut proposal
Saudi makes U-turn on oil-cut proposal
Edited by
Gaurav Jeyaraman
Feb 24, 2016, 02:08 pm
4 min read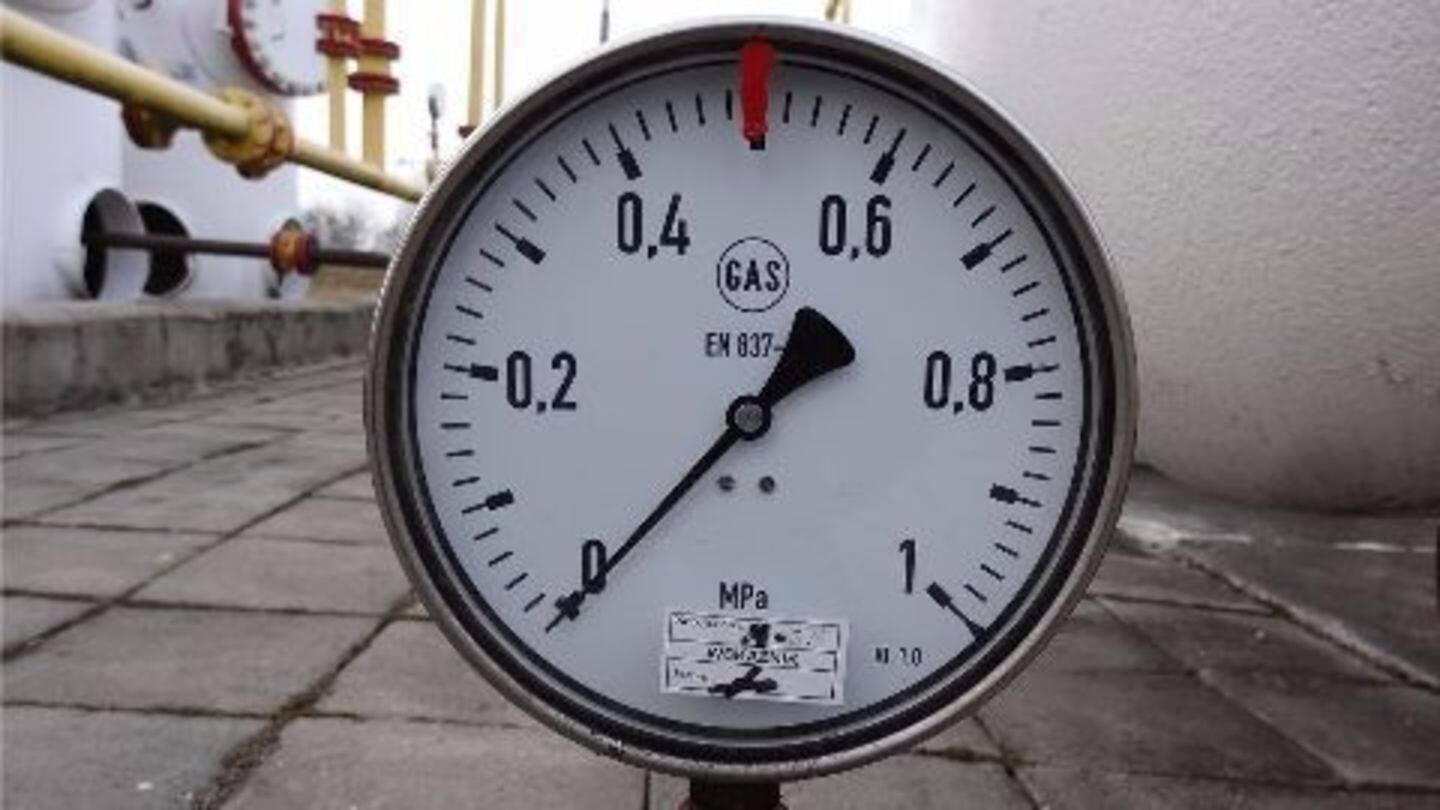 Saudi Arabia's Petroleum Minister Ali al-Naimi said the country would not rescue the industry from low prices by cutting its crude oil production. He added that the earlier prices of above $100 a barrel encouraged inefficient producers to increase output, and their output needed to be curbed first. However, he said Saudi will continue to work with other oil states to stabilize production rates.
Crude oil price falls to a 12 year low
Crude oil's declining trend continued to touch below $30 a barrel mark, lowest since 2004. While Brent crude fell to $29.96 - a 12 year low, US crude fell to $29.93 - last seen in December 2003. Even Brent futures are down to below $30 mark due to the higher than expected increase in the inventory of diesel and gasoline in the US.
Gobal crude oil prices including Brent (North Sea) crude oil which serves as a major benchmark for oil, have fallen from $110 a barrel in June 2014 to a 12 year low of around $30 a barrel on 13 January 2016.
Rising production creates a glut
The fundamental reason for the decline in prices is the oversupply in the global markets, as increasing production is pumping up the stockpiles and easing prices. US inventories are at an eight decade high. The OPEC (Organization of the Petroleum Exporting Countries) is shying away from cutting production, for fear losing its market share. The economic slowdown in China is also pulling down prices.
The possible lifting of sanctions against Iran will add to the global glut as Iran will start pumping 500,000 barrels/day which will increase to 1 million barrels/day within 6 months. Meanwhile, Standard Chartered has warned that oil prices may fall to $10/barrel triggering OPEC to call an emergency meeting to discuss cuts in production. Volatility in the global economy will also affect prices.
Implications for the world
Oil export dependent nations including Saudi Arabia, Russia and UAE are feeling the maximum pressure, with shrinking revenues forcing their governments to cut spending. Oil companies are seeing their margins squeezed and firms including ONGC and L&T are cutting back on exploration. Global consumers, on the other hand, are enjoying low prices and more disposable incomes. Oil importing nations have benefited the most.
India, which imports 80% of its oil and gas requirements, will save more than Rs.2 lakh crore in import bills. The lower petroleum subsidies and deregulation of diesel prices has helped government to clean up its balance sheet. The prices for consumers have come down by only 15% for petrol and 20% for diesel, primarily because of rupee depreciation and rise in excise duty.
Excise duty boosting revenues
The Indian government is expected to garner Rs.10,000 crore through the 3 excise duty hikes on petrol and diesel in the FY 2015-16 to meet its fiscal deficit.
Saudi, Russia to freeze oil output
Saudi Arabia and Russia agreed to freeze oil output in the first coordinated move by the world's two largest producers. Saudi Arabia's Oil Minister Ali al-Naimi said an output freeze by the world's major producers would help stabilize the market. The deal was reached at a meeting in Doha along with Qatar and Venezuela. Oil prices rose to $33/barrel after the deal was announced.
Iran snubs Saudi, refuses to freeze oil output
Iran snubbed a proposal agreed to between Russia and Saudi Arabia to cap global crude output to stabilize the falling crude prices. Mahdi Asali, Iran's OPEC envoy, said his country will keep increasing its crude exports until it reaches levels attained before international sanctions. Venezuela has also joined Russia, Saudi Arabia and Qatar in conditionally agreeing to cap their output.
Oil prices to recover by 2017: IEA
World oil prices are unlikely to rise from current levels before 2017, according to data provided by the International Energy Agency. The IEA's view is that supply will eventually be curtailed as investment cuts prompted by low prices translate into lower output. It added that the demand for oil will continue to increase, but at a weaker pace amid financial market turmoil.