Sahara case: SC orders auction of Aamby Valley
Sahara case: SC orders auction of Aamby Valley
Edited by
Gaurav Jeyaraman
Apr 17, 2017, 03:54 pm
3 min read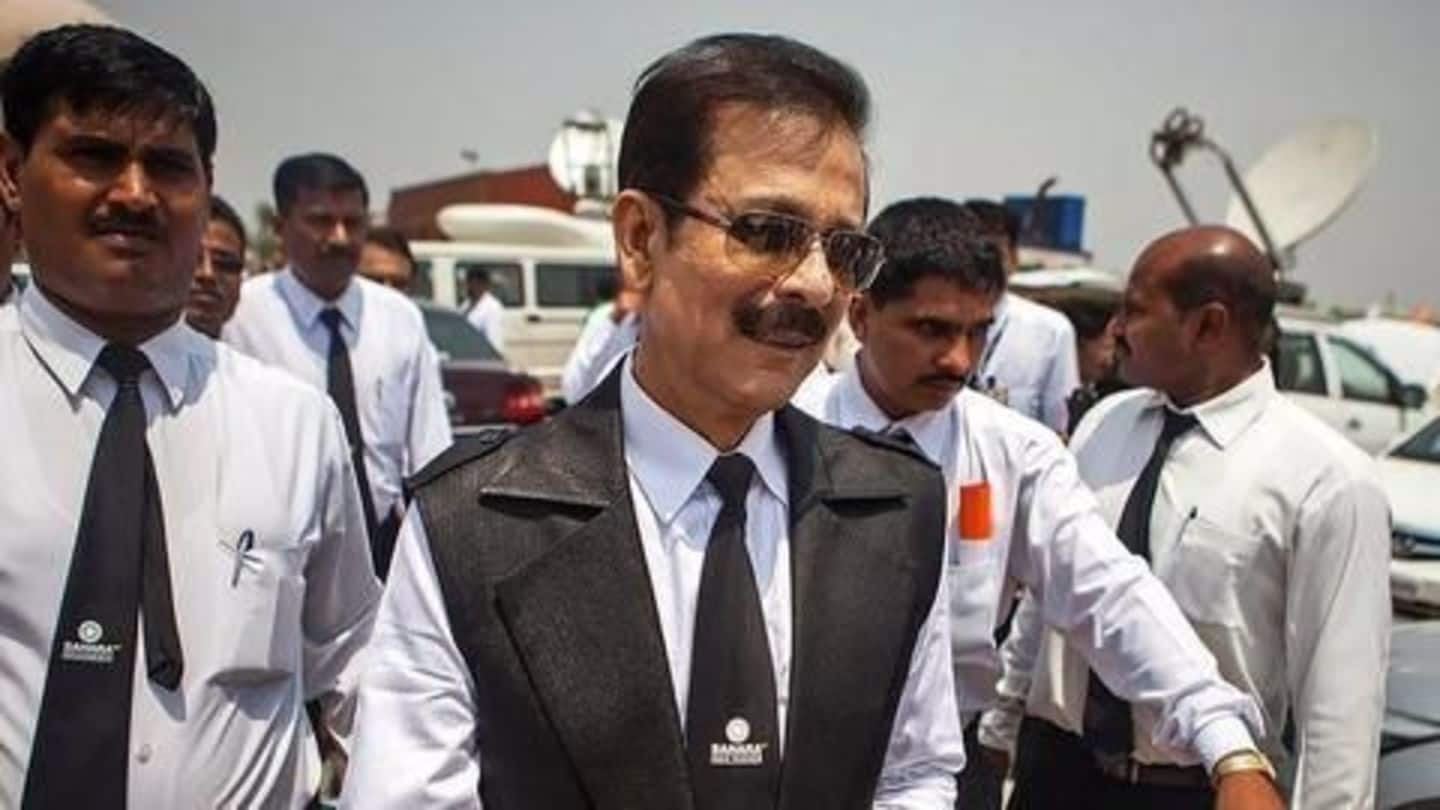 The Supreme court has ordered the auction of Sahara Group's Aamby Valley property over the company's failure to deposit Rs. 5092 crore to reimburse investors in the company. The case's next hearing is on 28 April, and the SC has asked Subrata Roy to be personally present. The court asked Sahara to produce a list of other "unencumbered properties" that can be auctioned.
Sahara is an Indian conglomerate which deals in finance, infrastructure & housing, media & entertainment, consumer merchandise, manufacturing and information technology. Valued at an estimated $25.4 billion, it is headquartered in Lucknow, Uttar Pradesh. Its Chairman and Founder, Subrata Roy, is in Tihar jail facing scrutiny for duping investors through various financial products, and possible involvement in money laundering.
Over the last few decades, Sahara India Pariwar has been one of the most successful companies in India, providing multiple investment options to small investors. Notorious for blocking investors money, problems started when its 2008-2011 term deposit plan was declared illegal, as selling time deposits through cooperatives is illegal in India. The Supreme Court ordered Sahara to return Rs. 36,000 crore back to investors.
Sahara chief sent to jail
Against the Supreme Court's directive, Sahara has been unable to repay the sum of Rs. 36,000 crore. As a result, Mr. Subrata Roy, the Chariman and Founder of Sahara is in jail since Feb 2014.
Sahara using small savers to fund luxury resort
The Indian housing and infrastructure conglomerate Sahara, is using small savers fund to finance its luxury resort, Aamby Valley. Around Rs. 1500crore have been invested by the 2 cooperatives, Sahara Credit Cooperative Society Ltd and Saharayn E-Multipurpose Society Ltd, in the resort. The 2 cooperatives could be severely hit if proceeds from Aamby valley are used for paying back investors from earlier finance schemes.
What is the Aamby Valley project?
Aamby valley is projected by Sahara as the "first planned hill city" of independent India. Spread across 10,000 acres, it is located in the Sahyadri mountain range, about 87 km from Pune. According to Sahara, Aamby valley is valued at Rs. 1,00,000 crore; however, the Securities Exchange Board of India (SEBI) has valued it at only Rs. 40,500 crore.
The trouble with Aamby valley funding
According to a report published in Reuters, Sahara Credit Cooperative Society Ltd has shares worth Rs. 1,039cr while Saharayn E-Multipurpose Society Ltd, has shares worth Rs. 4600cr. However, Sahara may be "misusing provision of the laws" by investing into the resort project. Notably, company is facing troubles in paying matured amount of even Rs. 30,000 and is convincing investors to reinvest in other schemes.