Fight between DoT and TRAI over Jio offers
Fight between DoT and TRAI over Jio offers
Edited by
Vaneet Randhawa
Mar 08, 2017, 06:40 pm
3 min read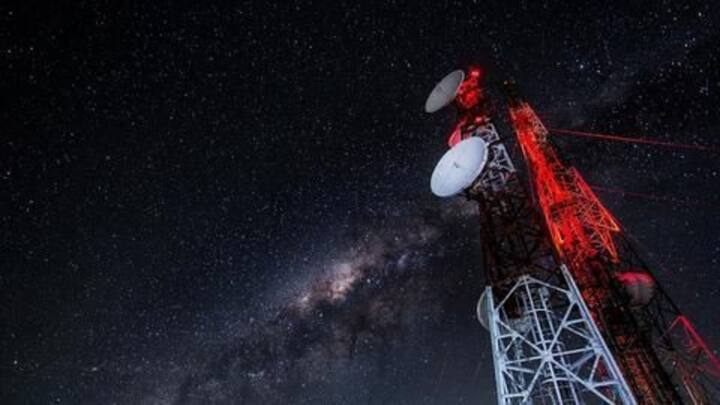 TRAI has stated that a lack of reforms was responsible for the poor performance of the Indian telecom industry. However, the Department of Telecommunications (DoT) has cited promotional offers made by telcos to compete with Reliance Jio as the primary driver of the fall in the industry's performance. The DoT maintains that such offers have reduced revenue margins for all telecom operators.
Reliance Jio launch: Ambani announces attractive offers
The much anticipated launch of Reliance Jio's 4G services took off to a scintillating start when Mukesh Ambani announced attractive offers and tariff plans today at Reliance's Annual General Meeting. Ambani rolled out free voice calls for all its Jio users, with no roaming charges across India. He also said students who are users of the service will also get 25% more data.
Looking forward: Reliance Jio's stupendous targets
At the launch event, Mukesh Ambani said Jio's services is set to cover 90% of India's population by March 2017, with a massive capacity to acquire nearly 1 million users per day. Jio's tariff rates were also touted to be the lowest globally.
Jio sees decline in subscriber growth; may extend offer period
Market analysts believe that Reliance Jio Infocomm Ltd is grappling with slow subscriber growth. The subscriber growth rate has "fallen to less than 50% after the first 15 days of the launch". The demonetization, back-end IT issues, weakness in distribution channels and poor customer services have hit the growth. Analysts expect Jio to extend its "welcome period offer to achieve the 100 million target".
Jio's Happy New Year offer - Free services till Mar'17
Mukesh Ambani announced that from December 4, every new Jio user will get data, voice, video free till March 31. He called it 'Jio Happy New Year' offer. Also, all the existing users will continue to enjoy the unlimited offer till March 31, 2017. "In this period, customers will also be able to test-drive digital recharge, billing experience, using JioMoney wallet," said Ambani.
Ambani to invest fresh Rs.30,000 crore in Reliance Jio
Mukesh Ambani announced that he would be pumping in fresh funds- almost Rs.30,000 crore in Reliance Jio, his telecom venture. The company said the new funds were approved at a board meeting on 13 January. The new funds will be an addition to the Rs.1.7 lakh crore that has already been invested by Reliance in the telecom business.
Vodafone moves court against Reliance Jio
Vodafone India moved the Delhi High Court against Reliance Jio's 'Happy New Year' offer. According to Vodafone, the Telecom Regulatory Authority of India had failed to prohibit "blatant violation" of its tariff orders, directions and regulations by Reliance Jio Infocomm Ltd (RJio) by allowing it to continue with its promotional offer. The matter has been set for hearing on 1st February.
TRAI gives nod to Jio's 'Happy new year' offer
The telecom regulatory authority of India (TRAI) has approved Mukesh Ambani-led Reliance Jio to proceed with its "Happy New Year" offer and give 1GB free data everyday. TRAI said that, "on examination" they have discovered that this offer was "distinct from their earlier Welcome offer". The rival telecom companies had accused TRAI of being a mute spectator while Jio broke rules.
Jio's 'Happy New Year' offer faces more trouble
Airtel and Idea Cellular have filed fresh appeals against the Telecom Regulatory Authority of India's order that Reliance Jio's 'Happy New Year' offer was distinct from the Jio Welcome Offer. The two telecom companies termed TRAI's order as "wholly illegal and palpably wrong." The hearing for these appeals has been scheduled for February 20.