Infosys Q4 results report 2.83% fall in net profits
Infosys Q4 results report 2.83% fall in net profits
Written by
Anish Chakraborty
Apr 13, 2017, 05:08 pm
3 min read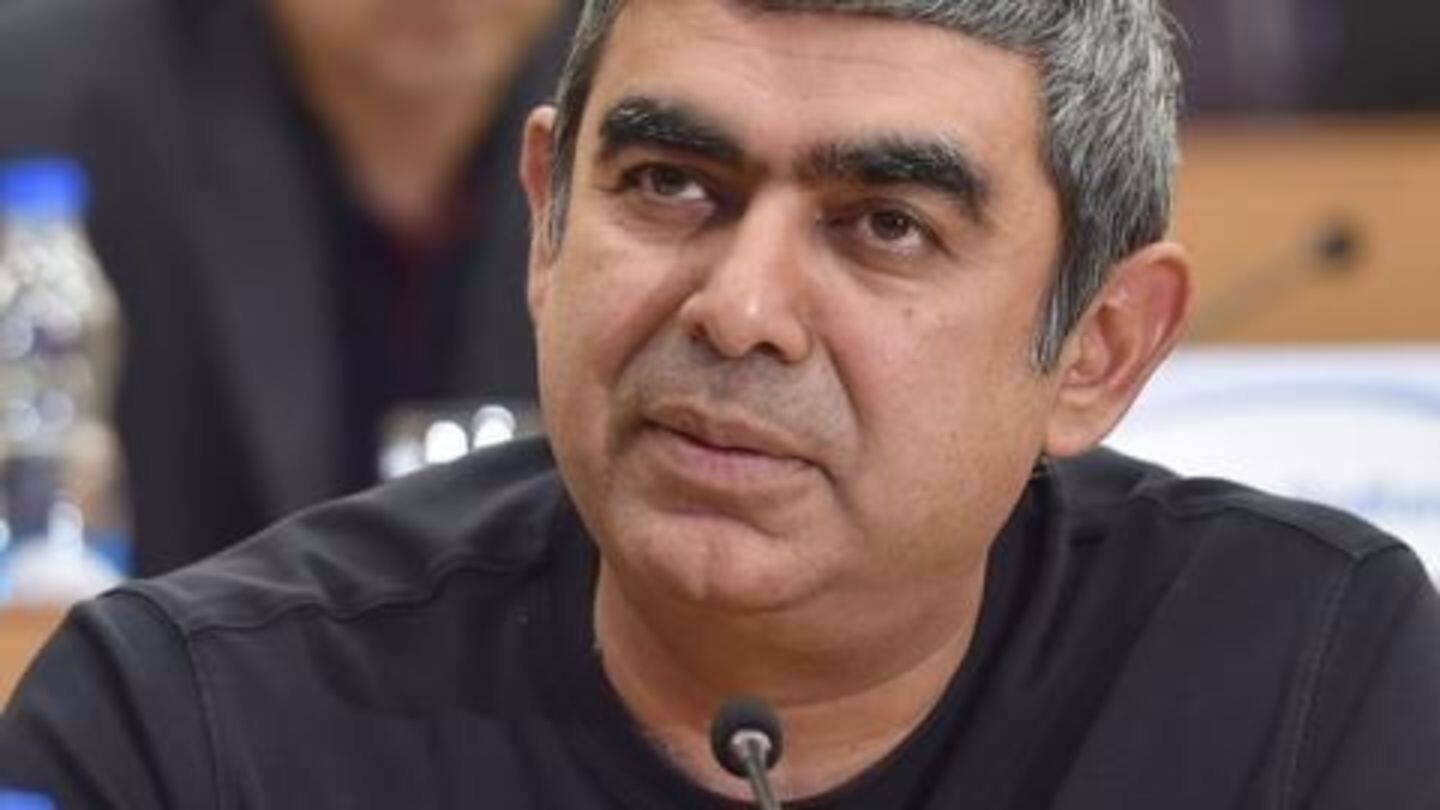 Infosys reported a 2.83% fall in consolidated net profit managing Rs. 3,603 crore in January-March quarter. The firm's consolidated revenue quarter-on-quarter stood at Rs. 17,120 crore marking a 0.89% decline. Infosys final dividend stood at Rs. 14.75 per share and the firm announced that it would return Rs. 13,000 crore to shareholders via dividends/buybacks. What has been Infosys up to? Here's a look.
Infosys saw four EVP exits between August 2014-March 2016 and also saw four more in the financial year 2017, leading one to question Sikka's grip on its management. Founder Narayan Murthy coupled with few more ex-executive vice presidents have been pretty vocal against Sikka's management and his present salary status.
Infosys's 16.2% share decline in the last fiscal shows that the shareholders are now getting tad skeptical. Acquisition is an integral part of a firm's expansion and growth. The goal of achieving $20 billion in revenues by March 2021 now seems a bit difficult to digest, considering the fact that Infosys has not made any acquisition in the last 18 months.
Infosys's consecutive growth revisions
Infosys's last year projections estimated a 13.8% growth and now with three consecutive downward revisions, it's projecting a 7.6% growth at its best, which is a far cry from the 9.1% growth of 2015-16. However, it is to be pointed out that in Q3 it showed a 2.83% rise and stood at Rs. 3,708 crore beating the Rs. 3,557.20 crore estimation by ET poll.
Does the blame entirely fall on Sikka's head?
Sikka took the helm of Infosys in 2014 and led Infosys into gaining a 9.1% dollar revenue growth in 2015-16. Post results, Sikka got only 23.57% of the promoters casting their votes in favour of a two-year extension to his five-year term in 2016. Sikka, however, remains undeterred, saying he is "here to stay" and reach $20 billion in revenue by 2020.
Hurdles in front of Infosys and Sikka at the moment
A proper settling down of arguments with promoters is needed and the salary fiasco at hand must be dealt with. Sikka needs to prevent continuous exits from high echelons of management and focus on putting in-house affairs in order. The CEO also needs to restructure Infosys BPO, EdgeVerve and firm's products and platforms unit, to churn out more than its present 13% revenue contribution.
Vishal Sikka- The unlikely CEO of Infosys
Sikka is the first non-founder CEO and MD of IT-major Infosys and, although, he is is the highest-paid tech executive in India, he comes from humble roots. Sikka's father was an Indian Railways employee and his mother was a teacher.