Tata steel to hold sale of Talbot Port plant
Tata steel to hold sale of Talbot Port plant
Written by
Vaneet Randhawa
Edited by
Gaurav Jeyaraman
Jul 07, 2016, 06:42 pm
4 min read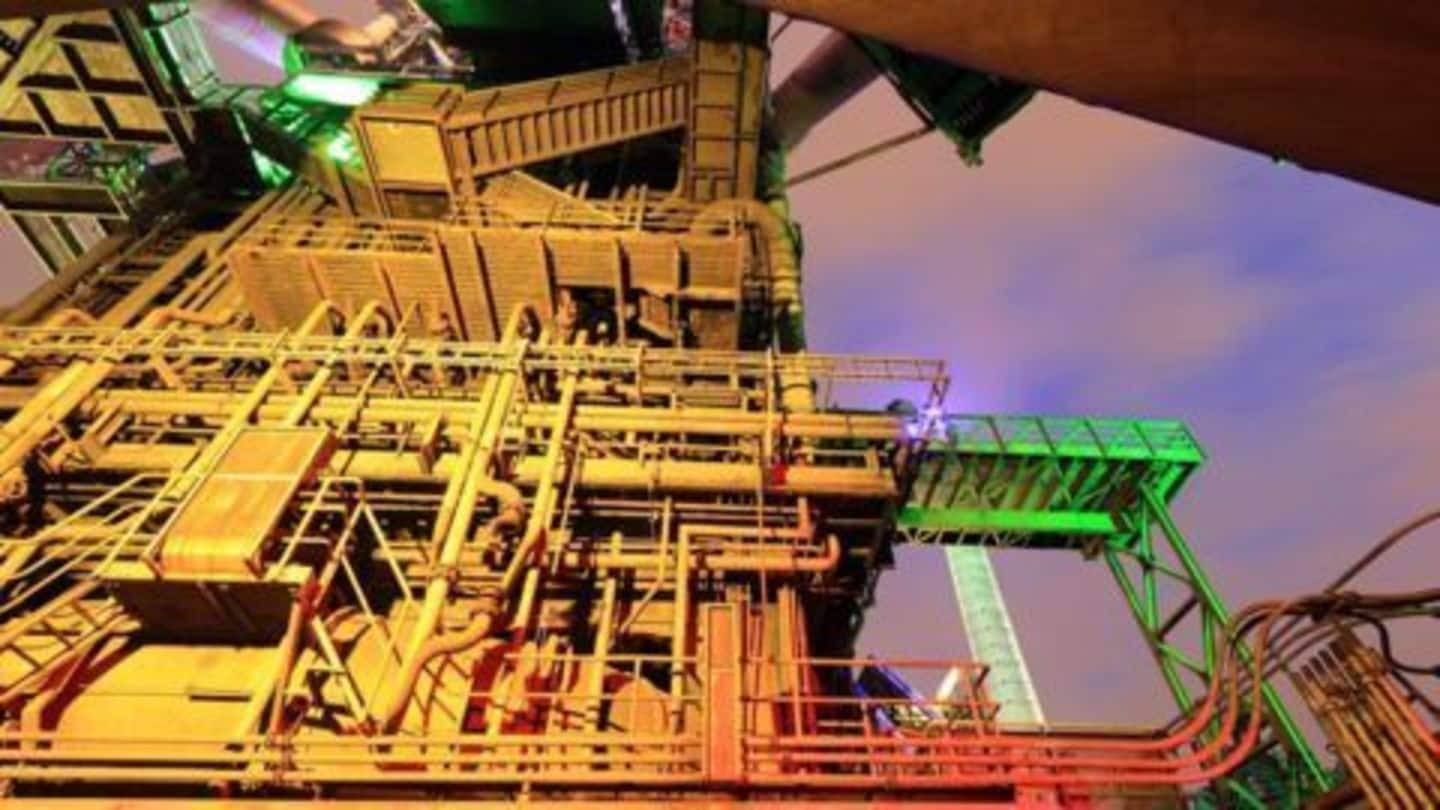 Sources stated that Tata Steel was putting on hold its sale of the Talbot Port steel plant. However, it would continue with the sale of its steel manufacturing segment under deals that were already signed. the UK government has stated that it had plans to nationalise the Talbot Port plant, in an effort to alleviate concerns of plant workers, who could lose their jobs.
Tata Steel acquires Corus for £6.7 billion, enters England
On 20 October 2006, Tata Steel signed an agreement with Corus, an Anglo-Dutch company to buy 100% stake for £4.3bn ($8.1 billion). However, Brazilian steel company Companhia Siderúrgica Nacional made an offer of £4.5 billion to Corus. On 31 January 2007, Tata Steel acquired Corus after "offering 608 pence per share, valuing Corus at £6.7 billion ($12 billion)" and made its foray into England.
Tata Steel shuts 4 sites in Scotland, lays-off 1200
Unable to turn the steel industry around, Tata Steel decided to shut sites in Scunthorpe, north Lincolnshire, and at Cambuslang and Motherwell in Scotland. This meant that 1200 of its employees would lose their jobs. UK Steel, a trade body in England said that the glut of cheap steel products from China was the root cause of the dying steel industry in England.
Tata Steel says in talks to sell UK unit to Greybull Capital
Greybull Capital was in talks with Tata Steel to buy Tata's struggling British-based unit. The sale of the products unit (which makes steel for use in construction) is imperative to Tata Steel's survival as the global steel prices had dropped drastically. Sources claimed that Greybull Capital would not take on any debt and the deal would be less than £500 million.
Tata Steel to close shop in Britain
Britain's largest steelmaker, India's Tata Steel is considering the sale of its whole UK business. The steel industry in England has incurred mammoth losses, which is the primary reason for the sale. Tata blamed the "high manufacturing costs, domestic market weakness and increased imports into Europe from countries like China" for the present condition of the industry in England.
Cameron calls emergency meeting to discuss Tata Steel future
David Cameron will chair an emergency meeting with his ministers to discuss ways to avert the crisis if Tata Steel pulls the plug on its British operations. Pressure is mounting on Cameron as Tata's move may cut 40,000 jobs in England. Sajid Javid (Business Secretary) cut his Australian visit short after being criticised for being absent from England in the midst of crisis.
British government to help secure buyers for Tata Steel
The UK government said that it would designate independent advisors who will help the Tata Steel's UK business to secure buyers. The government also assured the workers that "all possible" official, ministerial and diplomatic force will be exercised to ensure the steel industry's long-term and stable future. The UK government also said that the Business Secretary would be meeting workers in Port Talbot.
Liberty Steels in talks to buyout Tata Steel
Liberty Steel has shown interest in buying Tata Steel's strip business in the UK announced its boss Sanjeev Gupta. Gupta met Business Secretary Sajid Javid and said Liberty was waiting for the "sales process" to begin. The announcement came after Javid's scheduled meeting with Tata Group chairman Cyrus Mistry where the latter gave an "update on the sales process of Tata Steel's UK operations."
7 bidders for Tata Steel UK
Officials from Tata Steel have confirmed that seven bidders have expressed interest in buying the company's UK operations. It said all the bidders were interested in the whole of the loss-making business, and it was not considering offers for parts of it. Group executive director of Tata Steel, Koushik Chatterjee said "We believe that the bids being taken forward offer future prospects of sustainability."
Tata, Greybull agree on £400 million deal
Tata Steel UK will finally sell part of its British business to Greybull Capital next week. Greybull has agreed to buy the European long-products division for £400 million, which employs 3,000 people in Scunthorpe. Several other plants employing a further 1,800 people will be included in the deal. Sources have revelaed that after the deal, the business will be re-branded as British Steel.