Tata Teleservices to merge with Airtel on 'cash-free, debt-free' basis
Tata Teleservices to merge with Airtel on 'cash-free, debt-free' basis
Oct 12, 2017, 05:37 pm
2 min read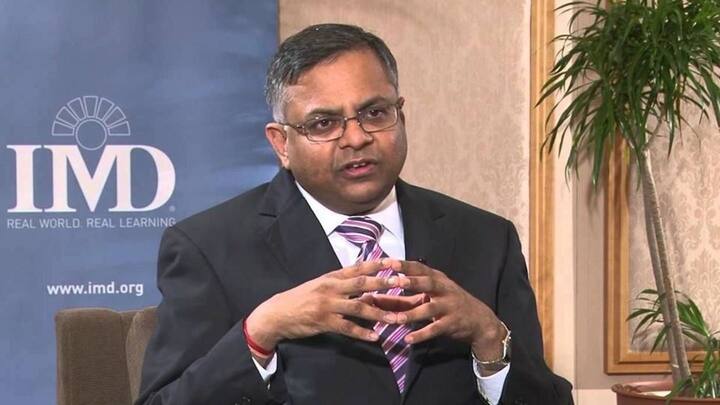 India's largest telco Bharti Airtel will be absorbing Tata Teleservices, Tata Group's struggling telecom business. Tata Teleservices' operations across India in 19 circles will be merged on a debt-free, cash-free basis with Airtel, which will take on Tata's Rs. 10,000-crore spectrum liability. This comes after Tata Sons Chairman, N Chandrasekaran, said Tata Teleservices was in a "really bad shape" with Rs. 31,000-crore debt.
What will happen to the employees
The bulk of its 5,000-odd employees will be given a three to six months notice. Workers, who opt to leave prior the notice date, will be given severance packages. The firm will likely offer voluntary retirement schemes (VRS) for its senior employees. The embattled firm has already asked its circle heads to vacate their positions by March 31, 2018.
Only a few will be retained
A senior official informed ET that "the Tata Group has always taken care of its people, but very few will get absorbed in other group companies. It is unfair to saddle other Tata companies with employees of TTSL." Only a select few, whose skills would be required in Tata's other firms, will be transferred. VRS for senior employees is also in the works.
What will happen to the others?
Sadly, for the bulk of its employees, the choice would be to work until the notice period gets over or take the severance package offered by the firm. Meanwhile, the top-tier of TTSL has met with Department of Telecommunications (DoT) officials to finalize the sale or surrender of their existing spectrum holdings, which they've been allocated by the government or acquired over the years.
The debt was too much to carry
Tata Teleservices began with landline operations and then moved to CDMA in 2002. It embraced GSM in 2008 and garnered Rs. 14,000 crore investment from NTT Docomo, who eventually exited the JV in 2014, citing losses. Since then, the firm has tried to ally with other companies to keep itself afloat. However, none bore fruit due to its Rs. 30,000 crore debt burden.
Customers will be informed
According to Telecom Regulatory Authority of India (TRAI), the debt-riddled telecom operator still enjoys 3.5% of total wireless customers of India, as of July. Tata Teleservices has to give its 42.09 million users a 30-day notice before it shuts down its services. According to reports, the telecom operator has stopped enrolling new users in several of its 19 circles across the country.