NYSE to trial run Snap IPO
NYSE to trial run Snap IPO
Edited by
Gaurav Jeyaraman
Feb 25, 2017, 06:02 am
4 min read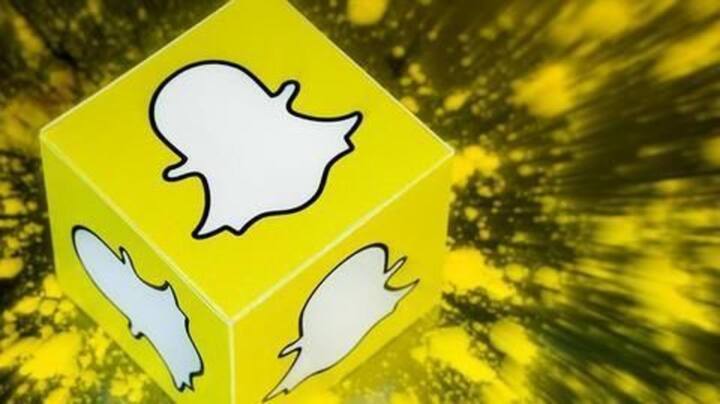 In an exception reserved strictly for high-profile members, the New York Stock Exchange (NYSE) will conduct a trial run of Snap's IPO on Saturday to ensure that there are no glitches during the actual unveiling. In notice to stock traders waiting for the biggest tech IPO since Facebook, NYSE encouraged them to send samples of expected order flow for the "weekend production testing opportunity".
Snapchat is a mobile application that allows users to capture images and videos that self-destruct after a few seconds. The creators of the picture sharing multimedia app were a group of Stanford University students - Evan Spiegel, Bobby Murphy, and Reggie Brown. Snapchat was initially released in 2011; it is headquartered at Venice, California.
Snapchat more popular than Twitter!
In 2014, Snapchat had hit 100 million monthly users. In June 2016, it was reported that the four-year old multimedia app had hit 150 million people using its service 'daily' making it more popular than Twitter which that has less that 140 million daily users.
Snapchat's major strategic pivot
Two weeks ago, Snapchat made news for two significant decisions. It revealed its first hardware product, 'Spectacles' which record 10 seconds of video with a button on the glasses' hinges. They'll be released in the fall. 'Snapchat' also rebranded itself to Snap Inc. and according to Snapchat's website, Snap Inc. has pivoted its strategy from being a social media company to a 'camera company'.
Snapchat preparing for an IPO in 2017
Snap Inc., Snapchat's parent company is preparing for an initial public offering (IPO) for 2017. Reports suggest the IPO could be at a valuation of $25 billion or more. Snapchat's revenue forecast from global-advertising sales is $1 billion for 2017. For 2016, the revenue forecasts are between $250 - 350 million. Snapchat's spokesman refused to comment on "rumors or speculation about any financing plans."
Snapchat's valuation up several notches
Snapchat's last funding round was in May 2016 when it raised $1.81 billion at a $17.8 billion valuation. The IPO's tentative valuation of $25 billion is a substantial premium over that. If the IPO happens, it'll be the largest on a US exchange since 2014.
Why is Snapchat going public?
According to sources, Snapchat intends to strike major advertising deals with automobile and consumer goods companies and an established public-listed company significantly adds to credibility. Snapchat's popularity has soared for years and its popularity pitches it against well-capitalized players like Facebook and Google. Other sources suggested, Snap could use IPO funding for acquisitions in the augmented and virtual fields which were steadily gaining ground.
Snapchat turned down Facebook
In 2013, Snapchat turned down Facebook's offer to acquire Snapchat for $3 billion. Facebook has since tried cloning several of Snapchat's features, many of which weren't particularly successful. Its latest attempt was to roll out 'Messenger Day' in Poland that lets users post self-destructing photos/videos.
Snapchat files for IPO: Reports
According to reports, messaging service Snapchat has confidentially filed for its IPO; the report suggests the company will be going public early next year. Analysts say it is a growing trend for companies to file for IPOs confidentially and well in advance, before revealing their finances for the formal IPO process. According to documents, Snapchat aims for $1 billion in revenue for 2017.
Founders to retain control in Snapchat's IPO
Snapchat's Initial Public Offer will reportedly let its founders retain management control of the company despite of making its shares public. Furthermore, investors will not receive any voting power on the purchase of shares. According to sources, this leaves Evan Spiegel and Bobby Murphy (co-founders) with more than 70% of the voting power despite of owning just 45% of the stock.
Snapchat reportedly sets IPO at a whopping $19.5bn-$22.2bn
Snap Inc., maker of photo-disappearing app Snapchat, has set the valuation of its Initial Public Offering at as high as between $19.5bn and $22.2bn, with its shares being valued at $14-16 on a diluted basis. In 2016, Snap's revenue went up six times to $404.5mn, with net losses of $514.6mn, but average daily active user growth fell below 50% by the fourth quarter.