InMobi looking for a CTO as Saxena plans to move
InMobi looking for a CTO as Saxena plans to move
Written by
Anish Chakraborty
Edited by
Vaneet Randhawa
Jun 24, 2017, 11:46 am
3 min read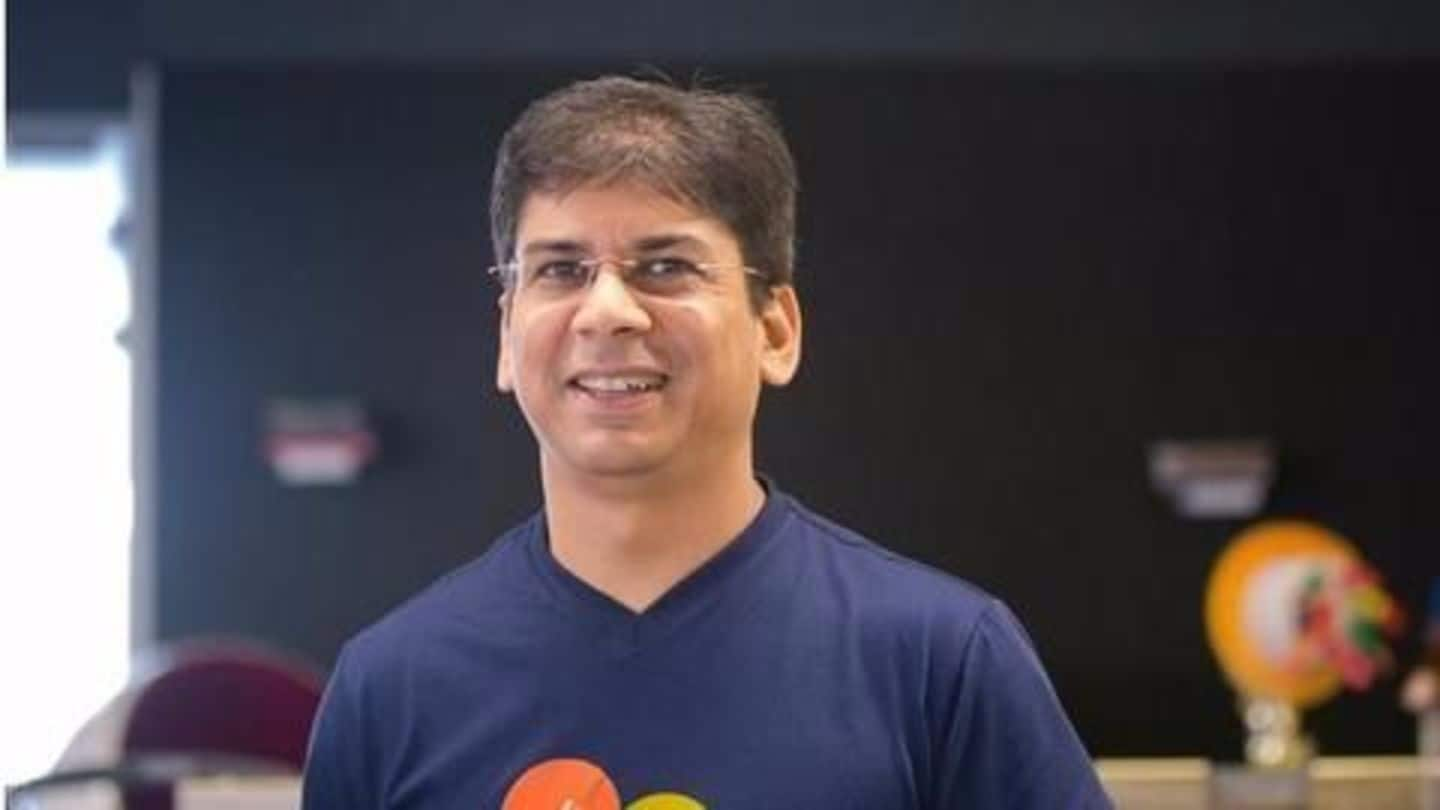 InMobi announced that it was looking for a new chief technology officer as incumbent Mohit Saxena is set to move to the US for personal reasons. Saxena, one of the 4 co-founders said that he would continue as a founder but a new CTO would be appointed. Saxena, an engineer from IIT-Roorkee looked after technology, including infrastructure and application development/management, at InMobi.
InMobi, India's 1st unicorn manages to show steady profit
India's first unicorn InMobi has managed to remain profitable throughout 2016. Till now, Mu Sigma was the only Indian unicorn which managed to show a consistent profit. InMobi credited the profit to its video-ad platform and is hopeful that it is going to the firm's biggest money churner. However, this SoftBank-backed advertising technique entity did not divulge a ballpark amount it managed to make.
The first poster boy of India's $1 billion club
Naveen Tewari, a graduate of IIT Kanpur, along with three more IITians formed InMobi in 2007. In 2008 and 2010 it received $7.1 million and $8 million in funding from Kleiner Perkins Caufield & Byers and Sherpalo Ventures, respectively. In 2011 the company received $200 million backing from SoftBank, which pumped its value over $1 billion, making it India's first unicorn.
The term "unicorn" is used to describe start-ups which are valued at over $1 billion. Some major unicorns in India are Flipkart, Snapdeal, Mu Sigma, InMobi, Paytm, Zomato, Shopclues, Ola and Quikr. Bengaluru is the home to the majority of unicorn start-ups in India.
Surviving a troublesome year
InMobi witnessed a pretty depressing 2016, as it horribly failed with its mobile commerce platform Milip. The same year, InMobi lost one of the most valuable clients Supercall, the developer of video games like Clash of Clans, Boom Beach and Hay Day. It also witnessed the exit of top level executives including the GM for India, vice president of engineering, strategy head and more.
The formula for success that managed to work
CEO and co-founder Naveen Tewari believes that the main factor at play was the radical decision to drop out from the non-core areas and keeping their focus on existing bets which spelt into success for the tech-startup. Another important factor was the expansion in China, which paid off; thanks to the absence of Facebook and Google in that huge market.
Where's the money coming from?
The United States is still the biggest money spinner for the company with China emerging as the second largest market for InMobi. Revenue in China grew about 15 times over the last three years, with 30% growth alone in 2016 accounting for 28% of the total revenue garnered by the company. Sources opine that InMobi has garnered a whopping $300 million in revenue in 2016 and is expected to end 2017 with $425-$475 million total revenue with $40 million annual profit.
Expansions and a focus on home market
The firm claims to be the dominant player in Indonesia accounting for 90% of total smartphone users and is hopeful that another significant emerging market India will also pick up the pace in the near future. In a bid to expand its market, even more, InMobi is planning to invest around $15 million in the Chinese market this year.