Hotels, restaurants can charge over MRP, rules SC
Hotels, restaurants can charge over MRP, rules SC
Dec 13, 2017, 09:54 am
3 min read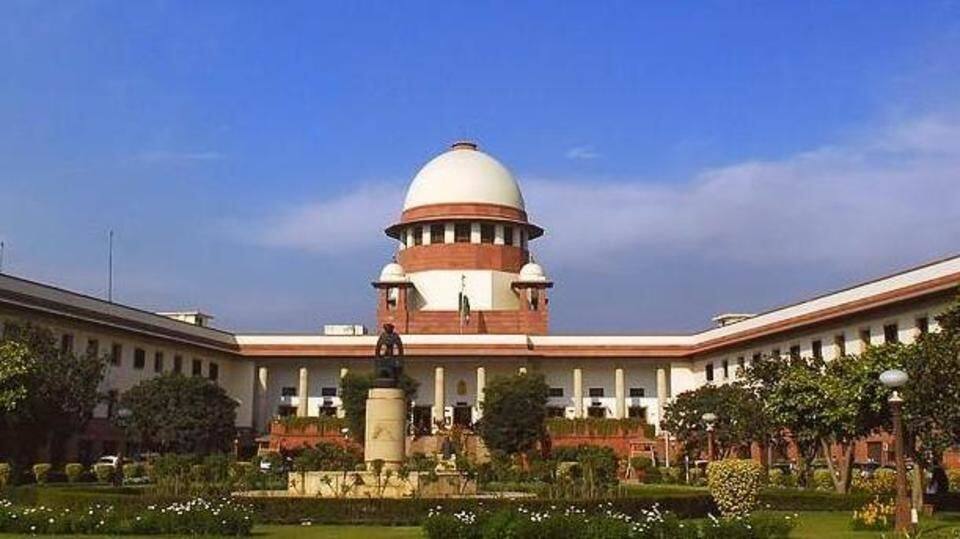 The SC has rejected the Centre's argument that selling of mineral water at above MRP is illegal, ruling hotels/restaurants can legally charge customers over the printed price. Provisions of the Legal Metrology Act won't apply to them since "it isn't a simple sale", the court said. "Nobody goes to a hotel to buy a bottle of mineral water." What exactly does the law say?
Centre: Restaurants/hotels should be fined for selling above MRP
If you buy a bottle of water at any hotel or restaurant, chances are you would have been charged much more than the MRP. Though there are laws against such practices, awareness is low. The government once again asserted in the SC that violators could be fined up to Rs. 1L or even jailed for charging over MRP.
There were times when restaurants could legally charge over MRP
More than four decades ago, the Supreme Court ruled that food and drinks at restaurants couldn't be considered retail sales since they were always accompanied by service, thus removing restrictions of a 'Maximum Retail Price'. In 2007, a single-judge bench of the Delhi HC ruled similarly, saying a customer essentially visits restaurants to enjoy the ambience and facilities (like AC) more than the food/drinks.
But what does the law actually say?
Till 2009, the Standards of Weights and Measures Act, 1976, legalized prosecution of hotels and restaurants for overcharging. In 2009, the Legal Metrology Act came into force. Under this, it is mandatory that 'retail price' (or MRP) of all packaged goods meant for sale is displayed on the item. Sellers cannot alter the printed price. They cannot sell the item over MRP either.
Hotels associations didn't accept the laws smoothly
There has been opposition from hotels and restaurants. Earlier, the Federation of Hotels and Restaurants Association of India (FHRAI) and the National Restaurant Association of India had challenged action against establishments for overcharging. Last year, the Hotel and Restaurant Association of Western India issued a circular saying hotels/restaurants can charge more than MRP for water/aerated drinks, but not when selling them over the counter.
The government has prioritized consumers in this battle
But the government has often come to consumers' help. In July'17, it cancelled the concept of dual MRPs, saying retailers at airports, malls and more won't be allowed to sell products at higher MRPs. It also made it compulsory for manufacturers to print details of packaged items in "bigger font size". MRP, manufacturing data, expiry date, quantity and consumer care details are mandatory.
What kind of penalties can restaurants/hotels be subjected to?
It has now responded to an FHRAI petition, which challenged a 2015 Delhi HC ruling upholding the government's authority to prosecute restaurants for overcharging. The Centre said overcharging by restaurants/hotels doesn't affect just consumers, but also amounts to tax evasion. For the first-time offense, restaurants/hotels could be fined Rs. 25,000; for the second, Rs. 50,000; and subsequently, Rs. 1L as well as one-year jail.
How can you complain in case of illegal practices?
If you face unethical practices by sellers, you could call the grievance redressal department of the Ministry of Consumer Affairs at 1800-11-4000/14404 (toll-free), all days during 9:30am-5:30pm except national holidays. Alternatively, you can send an SMS on 8130009809 and they will get back to you.