Cyrus Mistry seeks government intervention in Tata Trusts
Cyrus Mistry seeks government intervention in Tata Trusts
Written by
Ramya Patelkhana
Edited by
Gaurav Jeyaraman
Dec 05, 2016, 09:08 pm
6 min read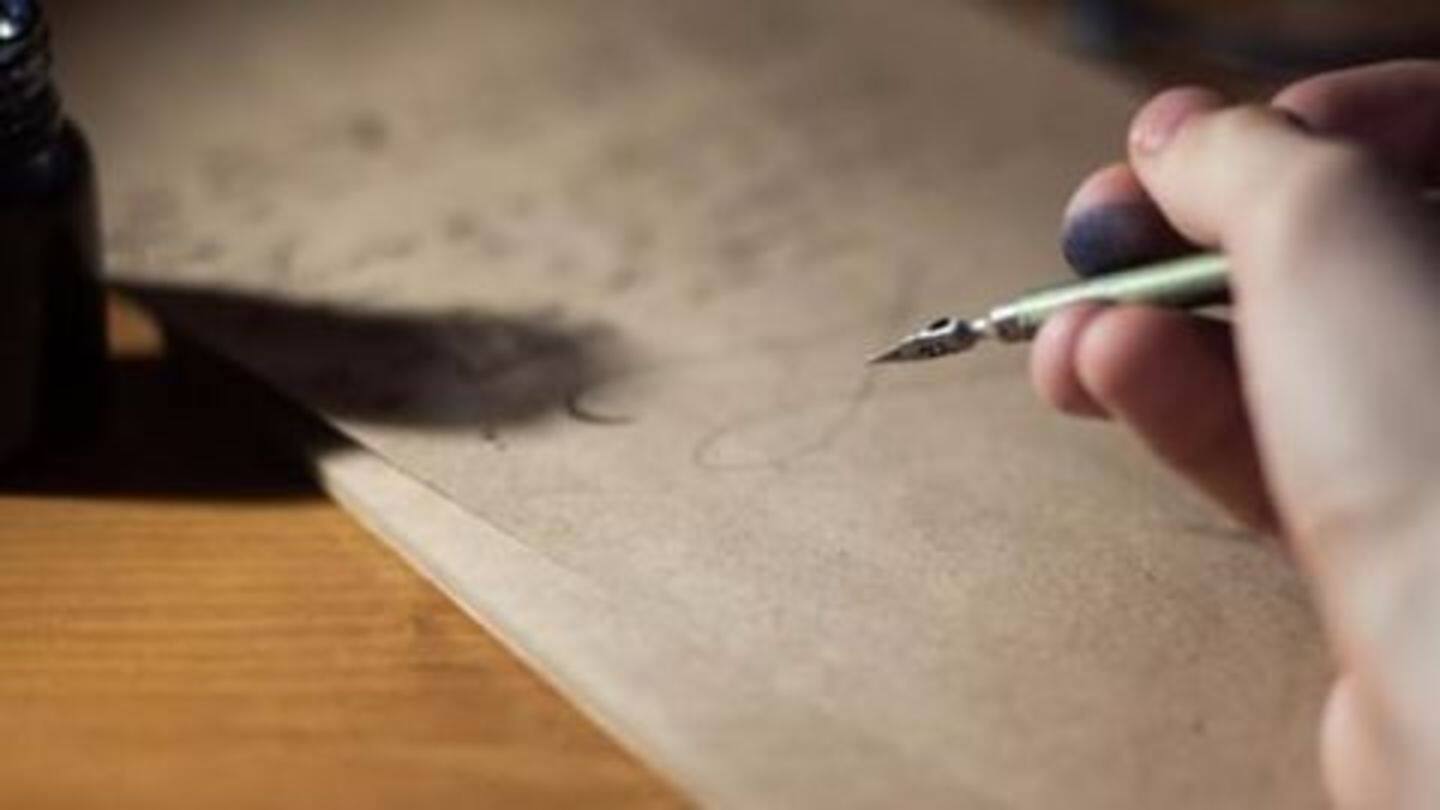 After being ousted from Tata Sons, Cyrus Mistry asked the government to mediate in the affairs and business decisions of the Indian conglomerate. Mistry alleged that Tata Trusts, which owns 66% stake in Tata Sons, suffered from mis-governance and lacked transparency. This comes as the organization is preparing to to hold extraordinary general meetings targeting Mistry's removal as a Director.
Cyrus Mistry after his fallout with Tata
Ex-Chairman of Tata Sons Cyrus Mistry is fighting to retain his position as the Chairman and Director on the boards of Tata group companies with the Tatas trying to remove him. However, not all independent directors on the boards of the companies agree with the Tatas. The Tatas accused Mistry of "drifting away" Tata companies during his tenure while Mistry rebutted the allegations.
Tata Sons doesn't have a controlling stake
Cyrus Mistry reportedly wants to protect Tata Group from Ratan Tata and Tata Trusts and safeguard his family's 18.38% holding in Tata Sons. Tata Sons doesn't have a controlling stake in several Tata Companies, including Tata Motors and Tata Steel. If Mistry doesn't resign as the chairman of such companies, the Tatas will have to fight a long legal battle to remove him.
Tata Sons seeks Mistry's removal
Tata Sons had reportedly issued notices for a shareholder meeting in at least five firms - Indian Hotels, Tata Steel, Tata Motors, Tata Chemicals and Tata Consultancy Services - seeking the ex-Chairman Cyrus Mistry's removal from their boards.
Tata Sons can't afford to have Mistry as Chairman
Tata Sons reportedly cannot afford to let Cyrus Mistry continue as the Chairman of other operating Tata companies, although it isn't likely to push for Mistry's exit as director. It requires the support of a bigger shareholder group as Mistry would likely push for a vote by shareholders. The boards and shareholders of the companies in 2012-13 have approved Mistry's nomination as their Chairman.
Who all are backing Mistry?
Cyrus Mistry has found support from some of the independent directors at Tata Group companies. A six-member independent directors' team on the Indian Hotels Company board recommended Mistry for his efforts to turn around the company. Also, independent directors at Tata Chemicals, including Nusli Wadia, were clearly on his side while those at Tata Motors and Tata Steels were divided.
Tata Sons' 9-page letter explaining Mistry's ouster
Explaining why they dismissed Cyrus Mistry, Tata Sons stated: "He (Mistry) has cleverly ensured over these years that he would be the only Tata Sons representative on the board of IHCL in order to frustrate Tata Sons' ability to exercise influence and control on IHCL."
Tata Sons questioned the conduct of independent directors
In its letter, Tata Sons also questioned the conduct of independent directors at other Tata companies. Reacting and rebutting to Tata Sons' allegations, Cyrus Mistry said questioning the conduct of Nusli Wadia, Nadia Godrej, Deepak Parekh, etc. is truly unfortunate. Tata Sons also alleged Mistry was trying to gain control of the group's main companies and regretted its decision to appoint him as chairman.
Nusli Wadia, the Chairman of Bombay Dyeing
Nusli Wadia is the Chairman of Bombay Dyeing and reportedly a friend-turned-foe of Ratan Tata who backed Mistry in the Tata Steel and Tata Chemicals board meeting. Wadia has been an independent director on the boards of Tata Group, Tata Steel, and Tata Chemicals for over a decade. Tata Sons moved resolutions to remove Mistry and 72-year-old Wadia as directors of the three companies.
Tata Global Beverages replaces Cyrus Mistry as Chairman
Tata Global Beverages informed stock exchanges their board decided to replace Cyrus Mistry as Chairman by a majority vote. The company's board has decided to appoint Tata veteran Harish Bhat in Mistry's place. Seven of the ten board directors voted to remove Mistry. It became the second listed company, after Tata Consultancy Services, to dismiss Mistry; Ishaat Hussain was appointed as TCS interim chairman.
Tata Consultancy Services has become the first group company to call a shareholders meet to decide upon Cyrus Mistry's removal; the meeting is scheduled for 13 December. Analysts predict that the TCS board meeting will be the start of a decisive phase in the Tata-Mistry spat. Tata Sons needs 51% of the shareholders votes to oust Mistry.
Harish Manwani to lead Tata Group?
Sources revealed that former Unilever COO Harish Manwani is being considered as a candidate to possibly lead the Tata Group as new Chairman. Tatas have appointed a search committee to pick the next chairman; Indra Nooyi (PepsiCo), N Chandrashekaran (TCS) and Arun Sarin (Vodafone) are also under consideration. It is unclear whether the committee would pick an outsider or someone from within Tata.
Cyrus Mistry fired as Tata Steel Chairman
After Tata Power and Tata Chemicals, Tata Steel's board expelled Cyrus Mistry as their Chairman. Along with Mistry, even Nusli N Wadia was removed as a director of the company. The board appointed independent director OP Bhatt as acting chairman until 21st December, 2016. According to reports, the removal of Mistry was supported by members like OP Bhatt, M Srinivasan and Ishaat Hussain.
Tata-Mistry spat continues unabated
Sources have revealed that Cyrus Mistry and Nusli Wadia are likely to address the Tata Steel EGM; sources said that both Wadia and Mistry intend to make a written and oral presentation to shareholders. Meanwhile Tata Sons issued a legal notice to Nirmalya Kumar for violating confidentiality agreements with disparaging remarks. Tata Sons has asked Kumar to issue an unconditional apology for his statements.
Wadia, Mistry to contest removal from Tata Motors
Nusli Wadia and Cyrus Mistry will contest the proposal to remove them from Tata Motors; Tata Sons called for an EGM of Tata Motors to take stock of the Tata-Mistry fall-out. Wadia and Mistry will make "a separate representation to members of the company" contesting their removal. Mistry will also contest his removal from the board of Tata Steel and Tata Chemicals.
Tatas look to bring old guns to head key companies
Sources said that Tata Sons is considering bringing back veterans to head key group companies in light of the Tata-Mistry split. Former Tata Steel MD Hemant Nerurkar, former Tata Industries MD Kishore Chaukar and former Tata Motors MD Prakash Telang were reportedly approached for non-executive leadership roles. The move will require a change in the retirement age for members of the board.
Mistry's letter highlights ethics and governance
"The conferment of all decision making power in one man or a "high command" among them is unethical, and breach of trust. It is critical that serious decisions of severe magnitude and consequence are not taken, without much thought, or for unstated collateral objectives."-Cyrus Mistry.