Mistry defends independent directors
Mistry defends independent directors
Written by
Ramya Patelkhana
Edited by
Gaurav Jeyaraman
Nov 14, 2016, 06:35 pm
7 min read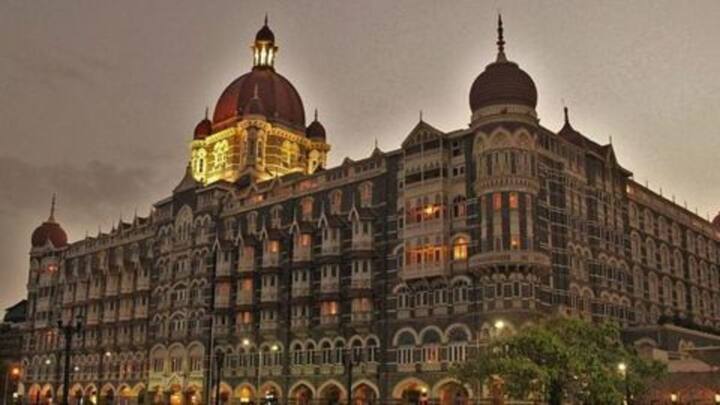 Cyrus Mistry lambasted Tata Sons for questioning the loyalty of the independent directors of Indian Hotels Limited and Tata Chemicals; Mistry contended that six out of the nine directors were appointed under Ratan Tata's leadership and two were trustees of the Ratan Tata Trust. He added that questioning their loyalty was "truly unfortunate given that the country acknowledges them as stalwarts of India Inc."
Cyrus Mistry is an Irish-Indian businessman and the younger son of construction magnate Pallonji Mistry, Chairman of Shapoorji Pallonji Group. He succeeded Ratan Tata as the chairman of the Tata Sons Group in December 2012. He was removed from the post on 24 October 2016 in a surprising move by Tata Sons. Ratan Tata replaced Mistry as the Interim Chairman for four months.
Pushed into the position of 'lame duck' chairman: Cyrus Mistry
Following his dismissal, Tata Sons Ex-Chairman Cyrus Mistry has leveled several allegations against Ratan Tata and Tata Sons. He accused Tata Sons board members of replacing him as the Chairman without any explanation in an "explosive" email sent to them. Contending he was pushed "into the position of a 'lame duck' chairman", Mistry said the board didn't give him an opportunity to defend himself.
Mistry warns of a Rs.1.18 trillion write-down
Offices of two Tata Sons directors acknowledged the receipt of Mistry's email. In his email, Mistry warned of a Rs.1.18 trillion write-down from five unprofitable businesses; Tata Group's net worth is Rs.1.74 trillion. National Stock Exchange of India (NSE) sought clarification from the five companies, Indian Hotels Co. Ltd (IHCL), Tata Motors Ltd, Tata Steel Ltd, Tata Power Co. Ltd and Tata Teleservices Ltd.
Ratan Tata blamed for "questionable decisions"
Mistry blamed Ratan Tata for some questionable decisions made in the case of Tata Power Co. Ltd's "aggressive" bidding for Mundra Ultra Power Project, the shareholder agreement reached with Japanese NTT Docomo, and IHCL's purchase of Hotel Sea Rock (Sea Rock property). Responding to Mistry's comments on Mundra project, Tata Power said they have "always made all relevant disclosures, as required."
Fradulent transactions involving non-existent parties
On Tata's AirAsia joint venture, Mistry said "ethical concerns" regarding certain transactions were raised. He added recent forensic investigation revealed Rs.22-crore-worth fraudulent transactions involving non-existent entities in India and Singapore. He stated a Tata Trust Trustee (also AirAsia board member and shareholder) considered the transactions "non-material" and didn't encourage further study. He added the company acted only at the insistence of independent directors.
Tata loses over Rs.44,000 crore market cap in 3 days
Amid the ongoing controversy surrounding Cyrus Mistry's hurried exit from Tata, the company lost over Rs.44,000 crore worth of market capitalization in just 3 days. Mistry said Tata would have to write down $18 billion due to losses in Tata Motors, Tata Steel, Indian Hotels, Tata Teleservices and Tata Power. On Thursday all Tata Group companies' stocks closed on red, barring TCS.
Mistry's allegations spell trouble for Tatas
Cyrus Mistry said that all members of Tata Sons were informed at every stage of the acquisition of Welspun Power. Tatas alleged that Mistry misinformed the board about Tata's Rs.9300 crore acquisition of Welspun; this was cited as a major reason for letting him go. An internal audit of the alleged fraudulent transactions worth Rs.22 crore between Tata and AirAsia is also underway.
More resignations; Tata, Mistry meet PM
Tata Public Affairs Head Madhu Kannan and Group Strategy Executive Nirmalya Kumar resigned in solidarity with Cyrus Mistry. Sources revealed that Mistry and Ratan Tata met Prime Minister Narendra Modi shortly after the shake up in the Tata board room which saw Mistry's abrupt exit. Mistry apparently met PM Modi on Thursday, while Ratan Tata met Modi and Finance Minister Arun Jaitley on Friday.
Mistry may be covered by Tata Director's Insurance
Reports indicate that Cyrus Mistry may be covered by a Director's insurance policy purchased by Tata sons, to protect top level management from legal action initiated by shareholders, employees or authorities. The policy covers the cost of legal defence of directors, even in individual capacity when the company cannot defend them. Analysts speculate that this may complicate Mistry's exit, limiting Tata Sons' options.
Mistry remains chairman of 2 Tata group units
The Tata empire seemed to be in jeopardy as Cyrus Mistry remained the chairman of 2 group units; Tata Sons doesn't hold a majority in Tata Power and Tata Motors. Mistry is still chairman and non-executive director of Tata Motors Ltd, Tata Power Ltd and Indian Hotels Co. Ltd. Meanwhile, in a letter to all employees, Ratan Tata said removing Mistry was "absolutely necessary."
Turbulent times continue at Tatas
Sources stated that the Mistry family does not wish to sell the 18.5% stake it has in Tata Sons. In addition, Cyrus Mistry, unfazed by the sequence of events at the company, is scheduled to chair a meeting of the Tata group company Indian Hotels Company Limited. Meanwhile, S Padmanaban, who heads the Tata Business Excellence Group, was appointed the new Group HR head.
Indian Hotels Company's 6 directors publicly repose faith in Mistry
6 independent directors of Indian Hotels Company (IHCL) publicly showed faith in Cyrus Mistry's management ahead of the scheduled board meeting. The directors said that their verdict was being announced publicly as IHCL is a listed entity and they wanted the company's investors to be aware of "their views so that they could take an informed decision on its stock."
Govt to take stock of Tata-Mistry dispute
Finance Minister Arun Jaitley has summoned the independent directors of Tata Group Companies to take stock of the fall-out of the Tata-Mistry split. This is the first instance of the Finance Ministry stepping in to assess one of the biggest boardroom shake ups in India's corporate industry. Sources said neither Ratan Tata nor Cyrus Mistry would be a part of the meeting.
TCS: Mistry to be replaced by Ishaat Hussain
Tata Sons has directed their group company Tata Consultancy Services to appoint Ishaat Hussain as their new interim chairman in place of Cyrus Mistry. In their official filings, TCS said "Mistry has ceased to be the Chairman of the Board of directors of the company." Ishaat Hussain will assume the chairman's role until a permanent chairman is elected.
Tata's attempt to remove Mistry from all group companies.
After removing Cyrus Mistry from the board of Tata Consultancy Services, the Tata Sons group is making attempts to remove Mistry from the boards of all group companies. Tatas have called for General Meetings of group-companies including the boards of Tata Motors, Tata Steel and Tata Power. Meanwhile, independent directors of Tata Chemicals backed Mistry as their chairman, forcing Director Bhaskar Bhat to resign.
Mistry still Tata Steel head; Board deeply divided on Mistry
At the Tata Steel board meeting, independent directors remained split on the question of supporting Chairman Cyrus Mistry. This means that Cyrus Mistry will stay on as Tata Steel chief, though 3 directors voted against him. Nusli Wadia's support to Mistry led to Tata Sons sending notices to Tata Chemicals, Tata Steel, and Tata Motors to remove Wadia from their boards.
2 unions of Tata Motors support Ratan Tata
Two unions of Tata Motors, representing over 16,000 workers, came out in support of Ratan Tata ahead of a board meeting of the company. In a letter to the company's CEO, Tata Motors Employees Union said "we reiterate our complete and dedicated commitment to the decisions taken by Ratan Tata." They added that Tata Motors "grew in leaps and bounds under" Tata's visionary leadership.