OYO Rooms acquires $250 million from SoftBank, others
OYO Rooms acquires $250 million from SoftBank, others
Apr 27, 2017, 09:22 am
3 min read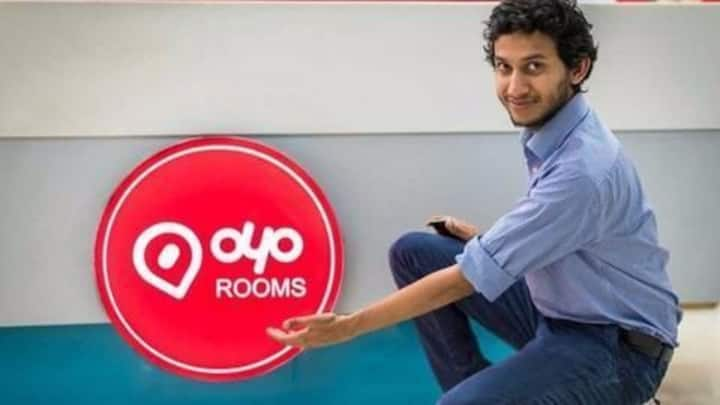 According to a media report, OYO Rooms, a budget hotels marketplace operated by Oravel Stays Pvt. Ltd closed a $250 million fundraising round led by existing investor SoftBank Group. SoftBank Vision Fund, which was recently launched, is expected to fund OYO with $225 million. Post this round of funding, OYO's valuation stands at $850 million.
Oravel, a platform for rentals of private rooms and service apartments was founded in 2012 by Ritesh Agarwal. This later gave rise to the OYO Rooms model of hotel networks. Agarwal floated Oravel when he was just 18 years old. Later in June 2014, the growing popularity of OYO led to Oravel being pulled down. This signalled that focus was shifted to OYO exclusively.
Agarwal sold sim-cards to earn money
Ritesh Agarwal decided to skip his engineering college entrance exams and left his home in Odisha to make a fortune. He even sold sim-cards in his hometown to make some pocket money.
Own Your Own Rooms, popularized as OYO rooms, is a technology based hotel booking platform from Gurgaon. This was initiated by Ritesh Agarwal in early 2013 with a single hotel under its network. It received its first funding from VentureNursery. OYO essentially 'adopts' falling hotels and enhances aspects like security, pricing and quality. Later, OYO sells the rooms under its brand.
Agarwal bags the Thiel Fellowship
Ritesh Agarwal became the first Asian resident to win the Peter Thiel fellowship. The fellowship is a two-year program that confers $100,000 and mentorship under the foundation's list of tech entrepreneurs and scientists.
OYO Rooms receives Rs.125 crore funding
OYO received Rs.125 crore funding led by San Francisco-based Greenoaks Capital. In addition, the then current investors Lightspeed and Sequoia Capital too contributed in the funding. OYO also offered its services to over 1,00,000 customers and recorded 45,000 room-nights in February 2015. An infringement of trademark spat occurred between Stayzilla and OYO. OYO however, claimed that it did not compete with Stayzilla.
SoftBank leads investment for OYO Rooms
SoftBank, the Japanese corporation, has decided to invest in OYO Rooms with a Rs.630 crore funding. The deal was also participated by Lightspeed Venture Partners, Sequoia Capital India and Greenoaks Capital, the existing venture partners. This funding will be used to enhance the size of the venture to 50,000 rooms and also to make a presence in about 100 cities by this year.
OYO forays into south-east Asia
OYO Rooms announced its expansion to south-east Asia with the launch of its operations in Malaysia. CEO, OYO Rooms Ritesh Agarwal said, "Malaysia is our first port-of-call given the attractive characteristics of the market such as higher-than-average mobile penetration" and large internet population. He said he was sure OYO business model will fit perfectly in this region.
OYO gets backing of $100 million from SoftBank and others
OYO Rooms raised a capital of $100 million in the latest round of funding led by SoftBank. Existing investors like Sequoia Capital, Lightspeed Venture Partners, Greenoaks Capital, DSG Consumer Partners and Venture Nursery also participated in the round. A source privy to the deal confirmed that "the term sheet has been signed and the company is looking at expanding its operations domestically."
SoftBank invests $62 million in OYO
OYO raised over $62 million in a new round of funding led by existing SoftBank Group Corp. However, its other investors did not participate in this round. Sources reveal that this is part of a 2 tier investment. This was the first part. Another $29 million will be invested in a mix of equity and debt led by SoftBank.