Former US Attorney General to lead Uber probe
Former US Attorney General to lead Uber probe
Feb 21, 2017, 04:37 pm
3 min read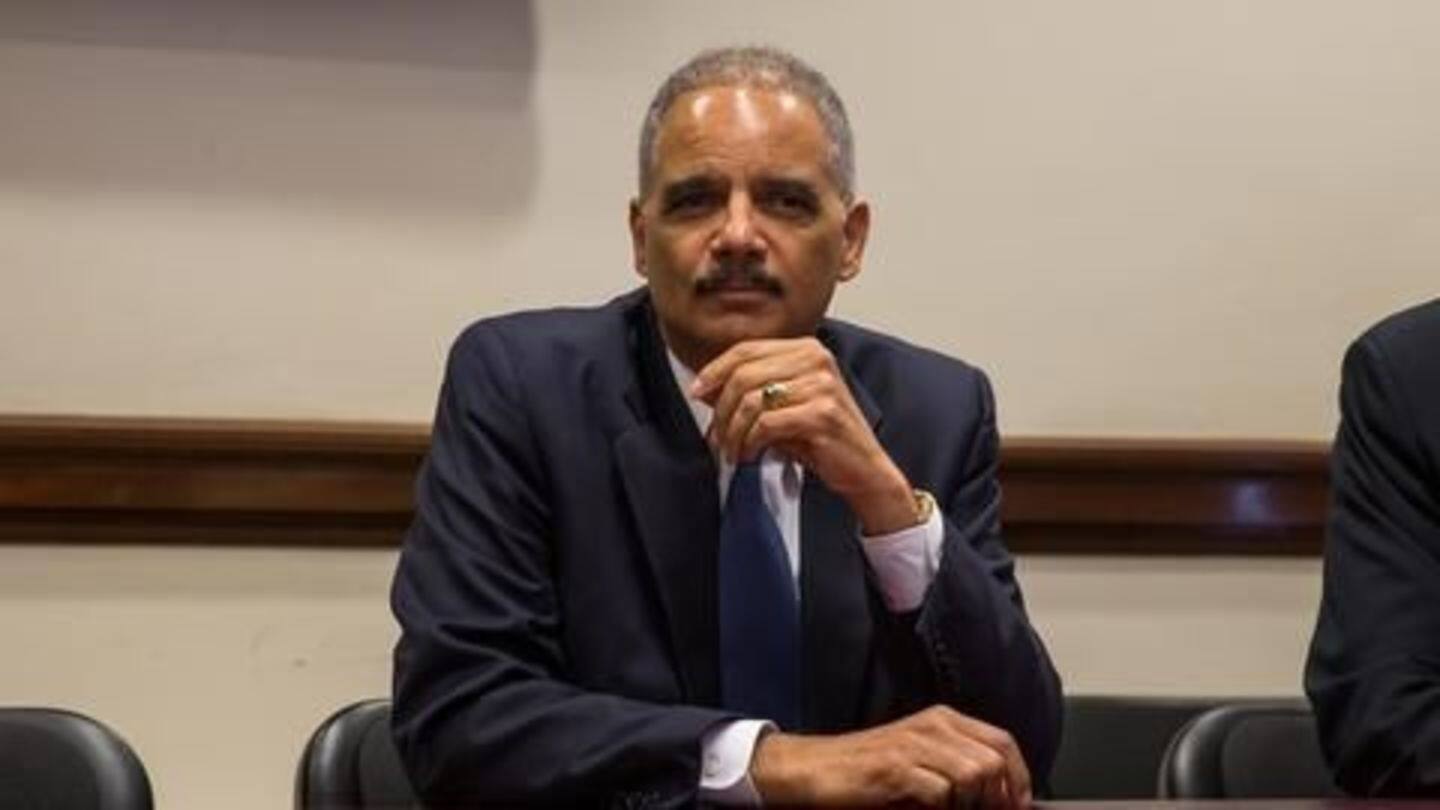 Former US Attorney General Eric Holder will lead the probe into sexual assault allegations against Uber, made by a former employee. Arianna Huffington, who is on Uber's board, head of HR, Liane Hornsey, and Angela Padilla, Uber's associate general counsel, will also help carry out the review. Uber boss, Travis Kalanick said "It's been a tough 24 hours," and the company was "hurting."
Sexual harassment claims rock Uber
A former Uber engineer, Susan Fowler, has revealed via a blog, multiple instances of harassment, sexual and otherwise, that she faced while working at Uber for a year. Fowler alleged that she was meted out 'poor treatment' and concerns of rampant sexism were repeatedly ignored by Human Resources and top executives. Uber founder Travis Kalanick has assured an "urgent investigation" into Fowler's allegations.
Soon after Fowler joined Uber in November 2015, she claimed her manager made sexual advances towards her. She intimated Human Resources (HR) but was told that no action would be taken against manager as it was a "first offence": HR officials also suggested her to switch to an alternative-team. Further, after complaining she was threatened with adverse performance reviews impacting her growth at Uber.
Did Uber HR ignore harassment complaints?
Fowler's interactions with other female engineers revealed many had faced similar experiences with the manager she reported to. Despite multiple complaints of inappropriate behaviour against him, HR didn't take action as he was a 'high performer'. Fowler also claimed Uber's work culture was hostile towards women: within a year, female engineers had dropped from 25% to less than 6% of the total 150 engineers.
Swift reactions to blog on Uber
Fowler's post on Uber went live last night and triggered an explosive reaction on social media. Hacker News, frequented by Silicon Valley engineers, saw many commentators endorse Fowler's description of Uber's work culture. Some suggested female engineers shy away from applying to Uber as its reputation for 'misogyny' is well known. Many in tech industry concurred women in other technology companies faced similar issues.
In 2014, BuzzFeed claimed that Uber executive, Emil Michael, had suggested that a technology journalist, Sarah Lacy, who had accused Uber of being 'misogynist' would be dealt with by Uber spending money to 'dig up dirt' on her.
Uber management and investors react
Uber CEO Travis Kalanick said, "What she [Fowler] describes is abhorrent and against everything Uber stands for and believes in": he also ordered an "urgent investigation". Arianna Huffington on Uber's board tweeted that she would work with Uber's HR to conduct the investigation. Early investor in Uber, Jason Calacanis, tweeted: "What she describes is obviously not acceptable. Trust management will take swift action."
Uber CEO Travis Kalanick stated: "We seek to make Uber a just workplace and there can be absolutely no place for this kind of behavior at Uber - and anyone who behaves this way or thinks this is OK will be fired."