Heineken increases stake in UB
Heineken increases stake in UB
Written by
Sripriya Yegneswaran
Edited by
Gaurav Jeyaraman
Mar 24, 2016, 04:03 pm
4 min read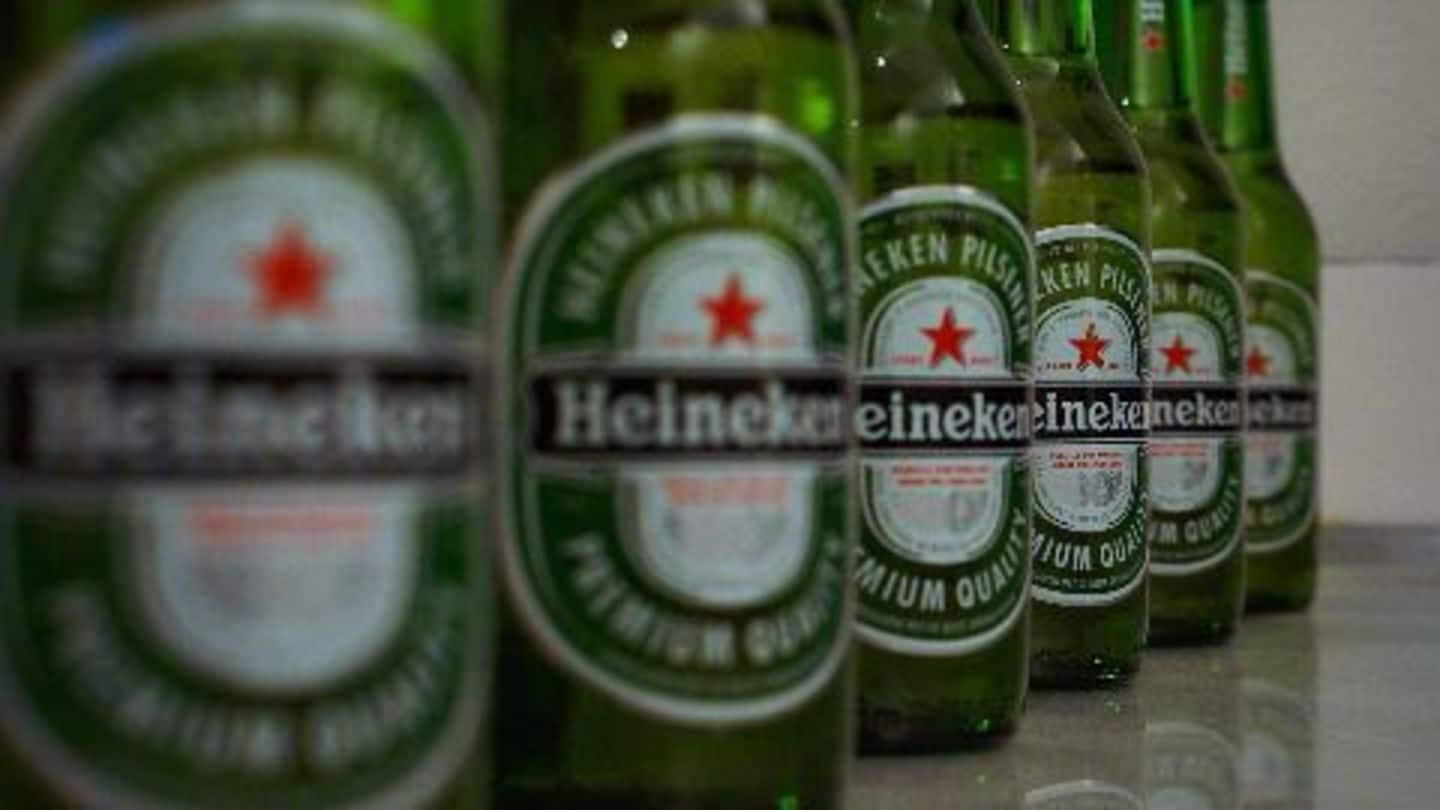 Beer maker Heineken International consolidated its stake in United Breweries (UBL) by picking up over 21 lakh shares of Vijay Mallya-led firm for Rs.179 crore through open market transactions. Heineken International purchased a total of 21,15,088 shares, amounting to 0.8% stake, of UBL. At the end of December 2015, Heineken held 42.2% stake in UBL through Heineken International B V and Heineken UK.
Thomas Leishman, a Scotsman started the group in 1857 and named it United Breweries in 1915. The company was bought by late Vittal Mallya, father of Vijay Mallya in 1947. Vijay Mallya is the present chairman of the company with a share of 37.5%. United Spirits Limited (USL) is a subsidiary of UB group bought in 1951 from McDowell & Co.
United Breweries Ltd, United Spirits Ltd (sold), Kingfisher Airlines (defunct), Mangalore Chemicals & Fertilizers Ltd, UB Global, UBICS and INC. are the subsidiaries of UB group owned by Vijay Mallya.
Alliance with Scottish & Newcastle
To consolidate its position in Indian beer market, United Breweries Ltd. made a deal with Scottish & Newscastle (S&N). As per the `shareholders' agreement between UBL and S&N, S&N will hold equal shares in UBL not exceeding 37.5% each and Vijay Mallya will continue as UBL chairman. The total transaction was worth Rs.940 crores.
Heineken and Carlsberg buy S&N
In Jan 2008, Scottish & Newcastle was bought by Heineken and Carlsberg for $15.3 Bn. Heineken, which split global assets of S&N with Carlsberg, got to hold 37.5% of UB, the same size of shareholding as Vijay Mallya. The equal joint venture between UBL and S&N (now Heineken) stands. In 2009, Heineken agreed to permit UBL to brew and market its brand in India.
Heineken, the partner of UEFA champions League
Heineken International is a Dutch brewing company based in Amsterdam. It has been an integral partner of the UEFA Champions League since 2005, with the theme of "Enjoyed together around the world."
In Dec 2013, Heineken increased its stake in UB to 38.7%, after it bought 1.37% stake from Citicorp Finance India. The transaction was valued at Rs.275 crore. Citi was said to have sold these shares pledeged with it as collateral for a loan taken by the parent UB group. In Aug 2014, Heineken bought an additional 0.9% stake of UB from Yes Bank.
Diageo asks Mallya to quit as USL chairman
After buying 25.02% stake in 2012, Diageo raised its stake in USL to 54.8% by buying shares from public shareholders in July 2014. Alleging Mallya of diverting funds to other UB group entities, Diageo, the majority stake holder and now the owner of USL asked him to step down as the chairman of USL. Mallya refused to resign claiming the allegations false.
USL sold its stake of 3.21% in United Breweries to Heineken International for Rs 872 crore at Rs 1030 per share. This increases Heineken's stake in UB to 42.1% from 39%, technically giving it the controlling rights. This move came after Mallya's refusal to quit as USL chairman. USL will no longer hold shares in UB and will cease to be its promoter.
State Bank of India has declared Vijay Mallya a 'wilful defaulter' for defaults on nearly Rs.7,000 crore loans to Kingfisher Airlines. SBI has also held Kingfisher Airlines' holding company United Breweries Holdings as 'wilful defaulters', after Mallya's lawyers could not prove that the comapany was in financial distress in Bombay HC. However, Mallya can challenge the label in the Supreme court through review petitions.
Heineken may buy out UBL: Sources
Sources have stated that Heineken International BV is likely to buy out Vijay Mallya's and PAC's stake in United Breweries at Rs.920/share. Post the deal, Heineken is likely to reshuffle the entire United Breweries board and gain management control of UBL. Heineken currently holds 42.3 percent and UB Group holds 32.29 percent in United Breweries. Neither UB Group nor Heineken commented on the matter.